US TREASURIES VS. GILT SPREAD
The spread between 10yr US Treasuries and Indian Gilts remained within a tight range this month.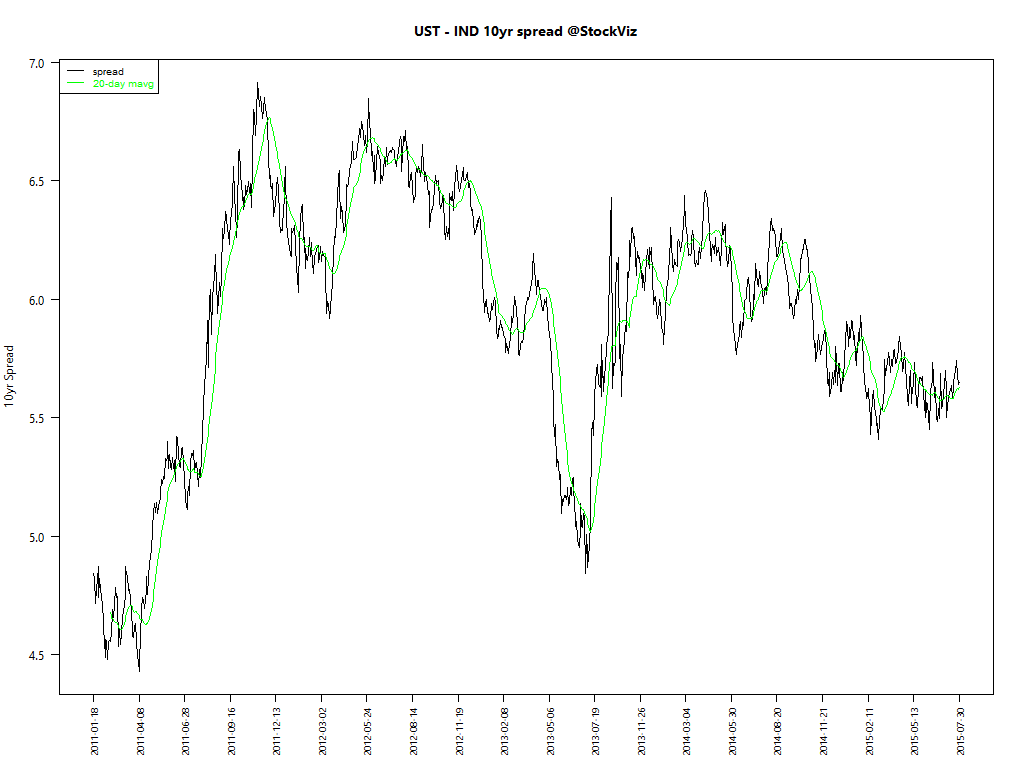 Long term US Treasury yields compressed.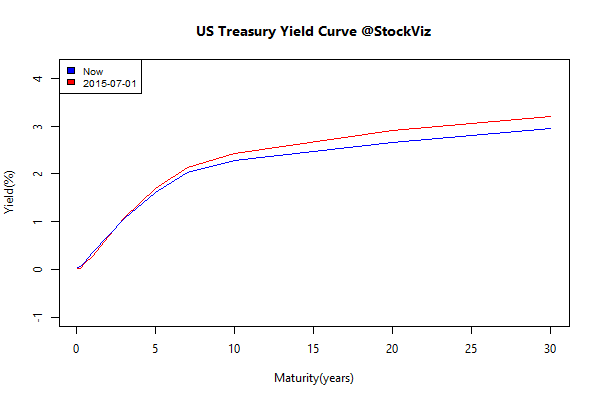 Institutional investments
FIIs were net buyers in July. A welcome relief after June's selloff.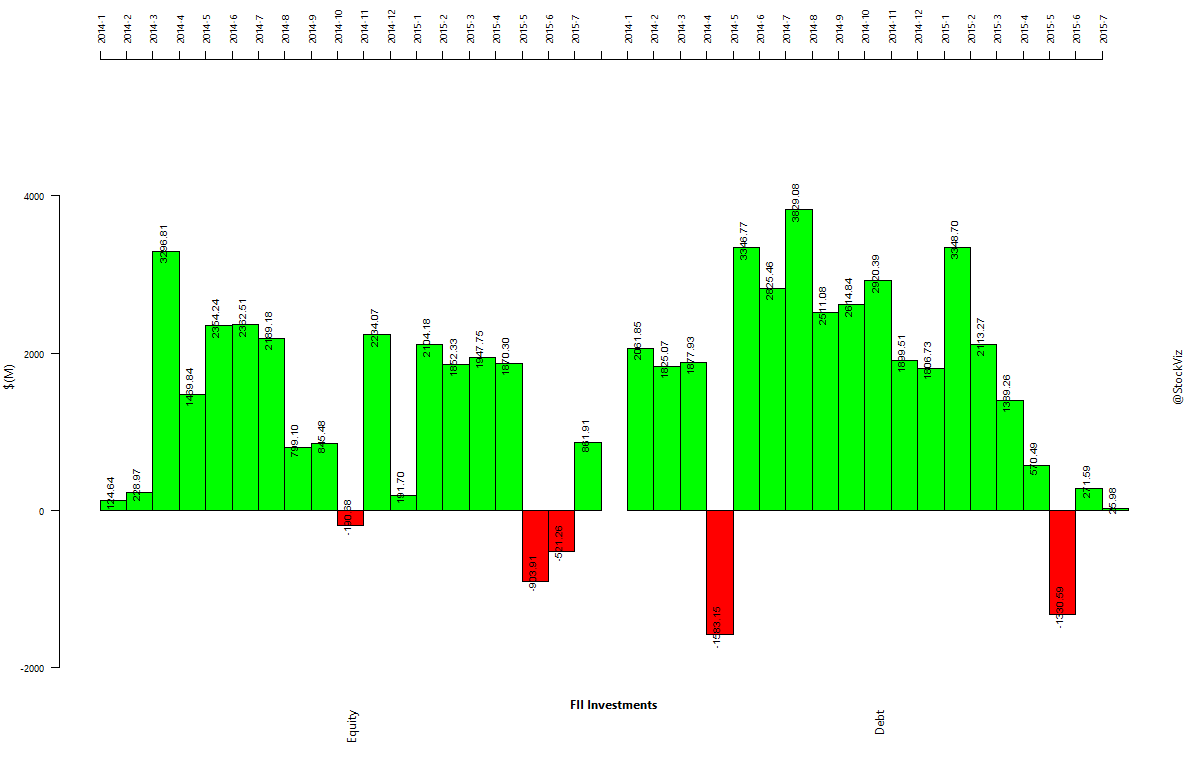 DIIs joined the bandwagon as well.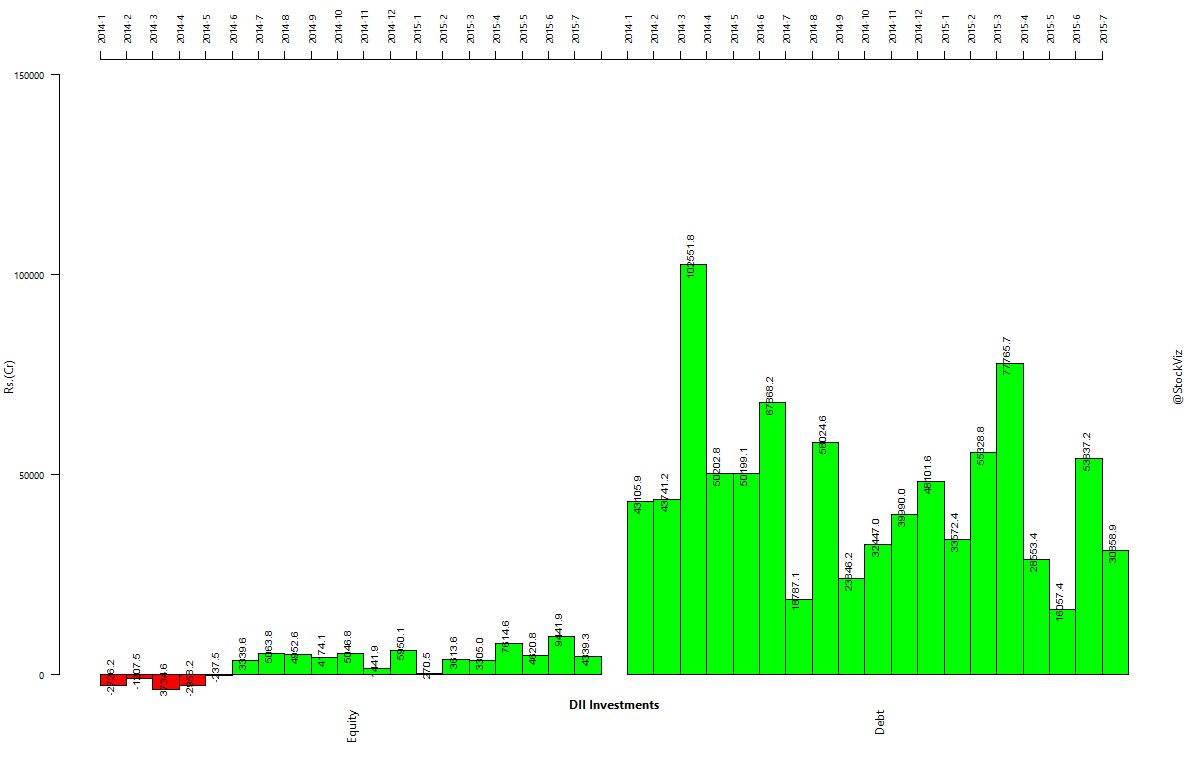 Oil
Oil got shellacked.
Gold
Gold got shellacked too.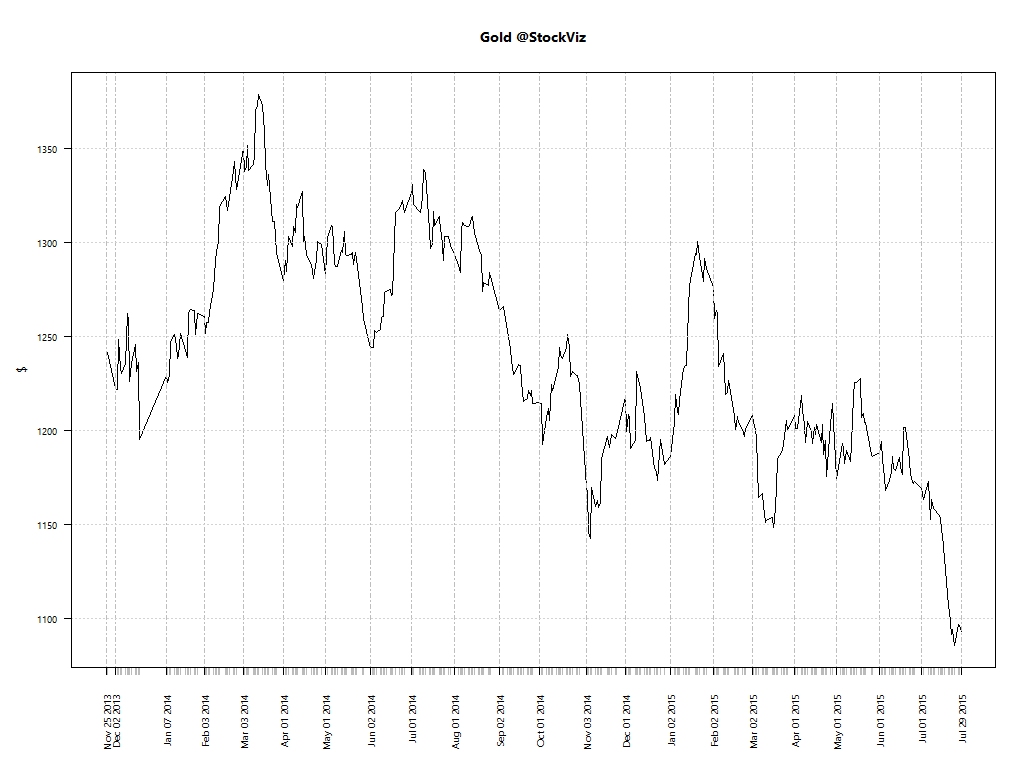 Copper
Copper got shellacked three.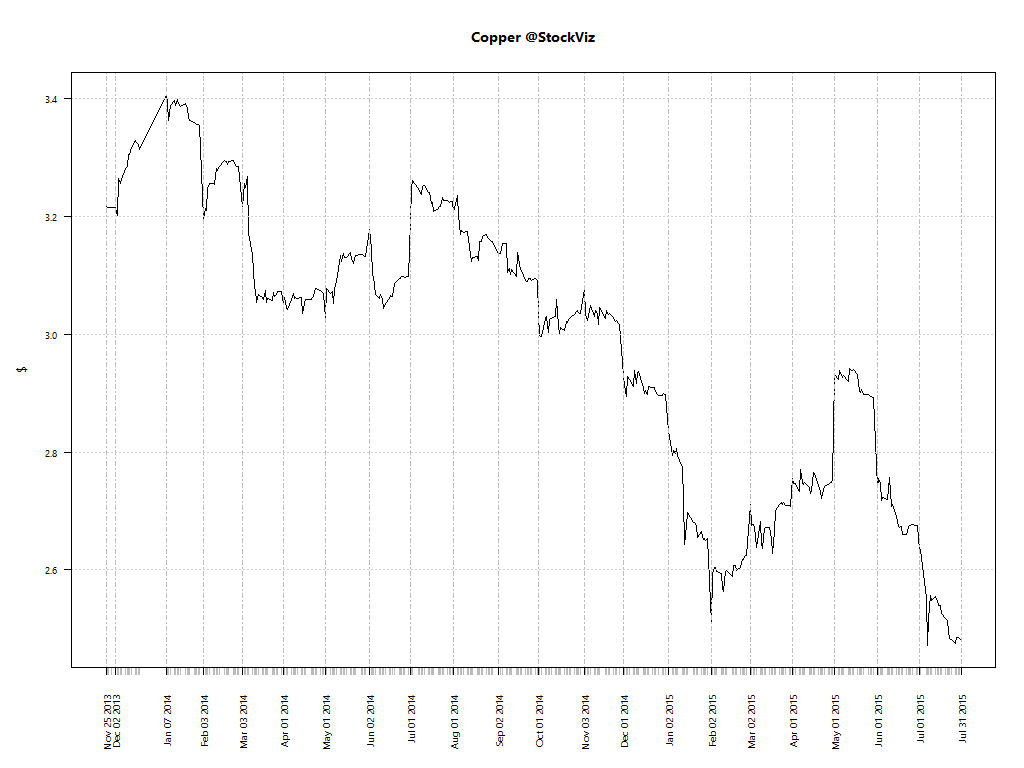 US Dollar
Here is the rally in US Dollar charted: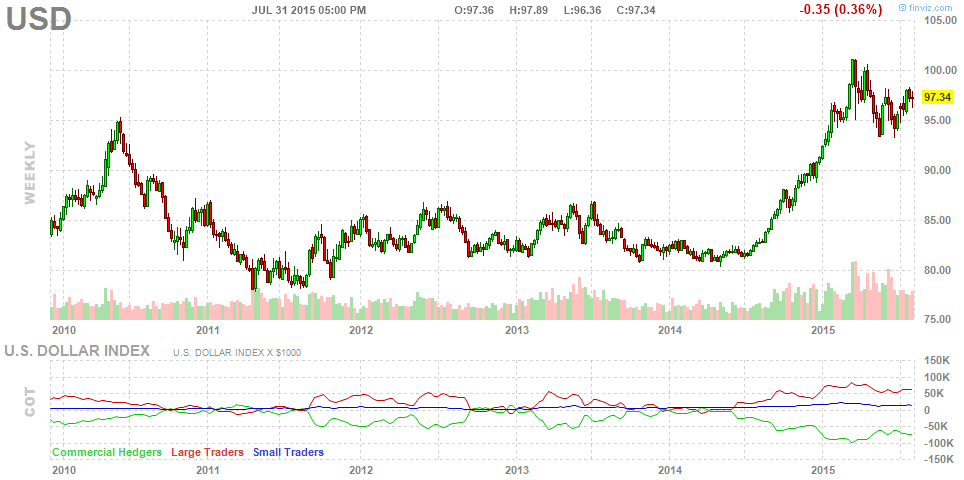 Outlook
The fall in commodity prices should be a huge windfall for the Indian economy. However, the pace of reforms have come below expectations. The Monsoon Session of the parliament has been a disappointing mess. This has resulted in extended valuations in quality stocks. With a US rate-hike expected in September, we may see a bit of a wobble that might prove to be an excellent time to "buy the dip."