Your world at 9am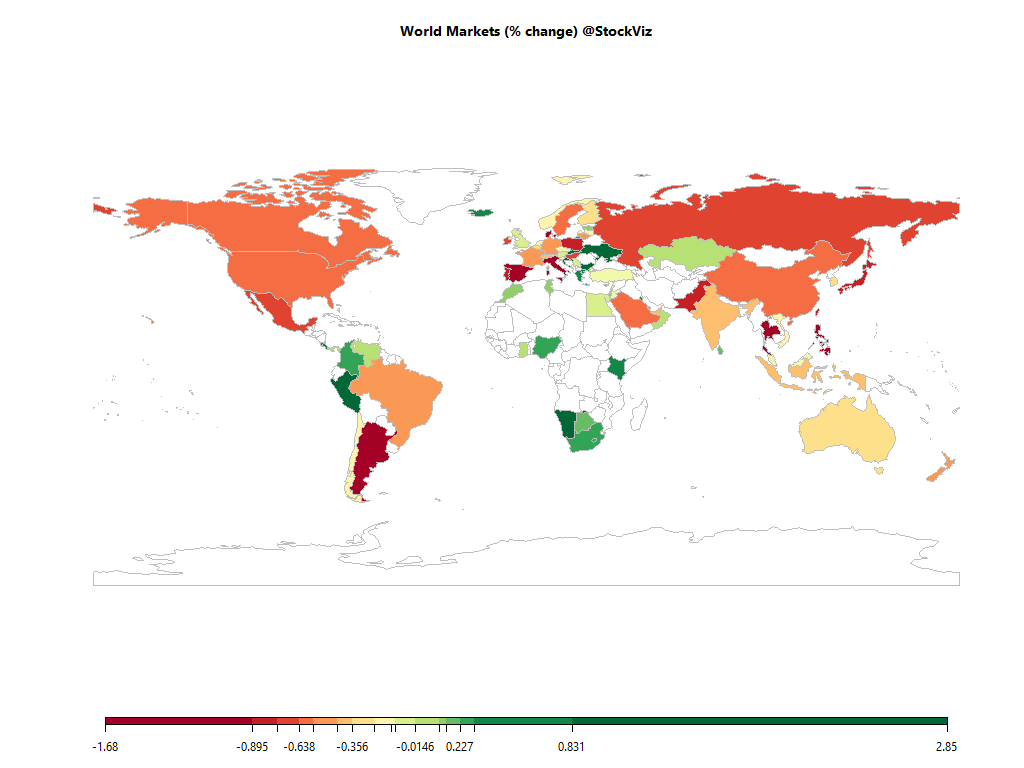 Equities
Commodities
Energy
Brent Crude Oil

+0.85%

WTI Crude Oil

+0.74%

Ethanol

-0.19%

Natural Gas

+0.68%

RBOB Gasoline

+0.62%

Heating Oil

+0.55%
Metals
Gold 100oz

+0.00%

Palladium

-1.56%

Copper

+0.00%

Platinum

-1.24%

Silver 5000oz

-0.88%
Agricultural
Cocoa

+0.00%

Coffee (Arabica)

-1.97%

Orange Juice

-0.20%

Soybean Meal

+0.20%

Soybeans

+0.34%

Sugar #11

+0.45%

Wheat

+0.43%

Corn

-0.15%

Feeder Cattle

-0.09%

Lean Hogs

-0.05%

Lumber

+0.68%

Cattle

+0.54%

Coffee (Robusta)

+0.00%

Cotton

+0.00%

White Sugar

+0.00%
Out of 42 world ETFs listed in NYSE that we track, 38 are trading above their 10-day SMA and 29 are trading above their 50-day SMA.
Must Reads
Income inequality is cyclical
For the past 30 years or so, income inequality has been on the rise across the globe. It has increased in the United States, China, Russia — even in Sweden and Finland, long thought to be paragons of equality.
Mukesh Ambani's Reliance Jio charges mobile association COAI with bias, wants charter overhauled
KOLKATA: Mukesh Ambani's Reliance Jio Infocomm has lashed out against the style of functioning of the Cellular Operators Association of India (COAI), and demanded a comprehensive overhaul of the GSM industry body's rules, regulations and processes.
Mistry's elephant
CHIEF executives in the West share some familiar gripes: quarterly-results-obsessed analysts who make it impossible to think about the long term; activists pressing for change before investments come to fruition; and sluggish economic growth.
Religion in US 'worth more than Google and Apple combined'
Religion in the United States is worth $1.2tn a year, making it equivalent to the 15th largest national economy in the world, according to a study.
Check out our Global Macro Dashboard for currency, commodity, bonds and credit charts.
Good luck!