Now that the earnings season is over and Europe is on vacation, volatility in the NIFTY has dropped off. Here's a historical chart to put things in perspective: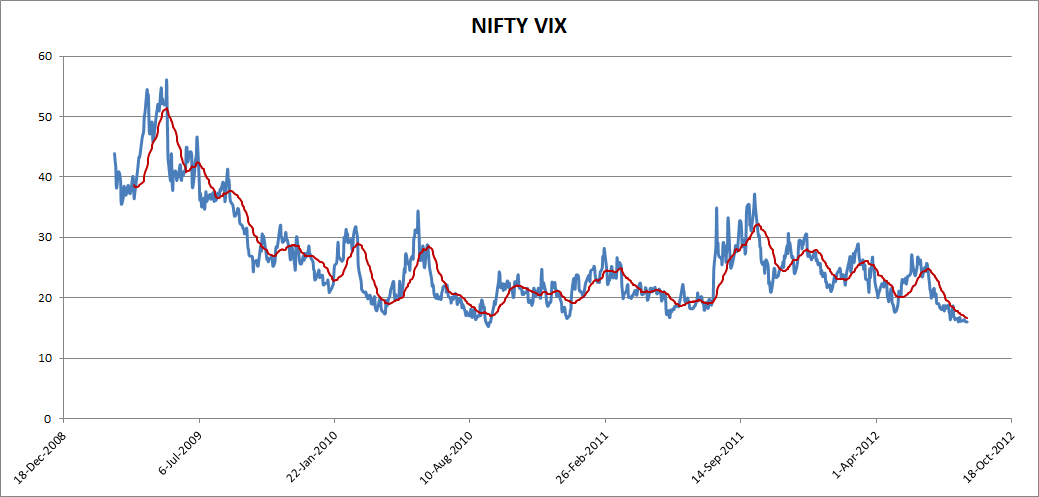 With the August expirations right around the corner, you should be looking at putting on Sep 5300/5400 Long Strangle on the NIFTY or if you are feeling brave, buy the Sep 5000 NIFTY Puts outright.
With the Strangle, you'll have some protection against melt-ups. If you look at the pay-off at expiry, you are protected if Europe gets its act together or if the domestic situation improves. With break-evens at 5,118 on the downside and 5,581 on the up, a move outside of any one of these goalposts will make you money.
Whatever your strategy is, volatility seems too low at this point. So make sure you put some "reversion to the mean" trade on.