Your world at 9am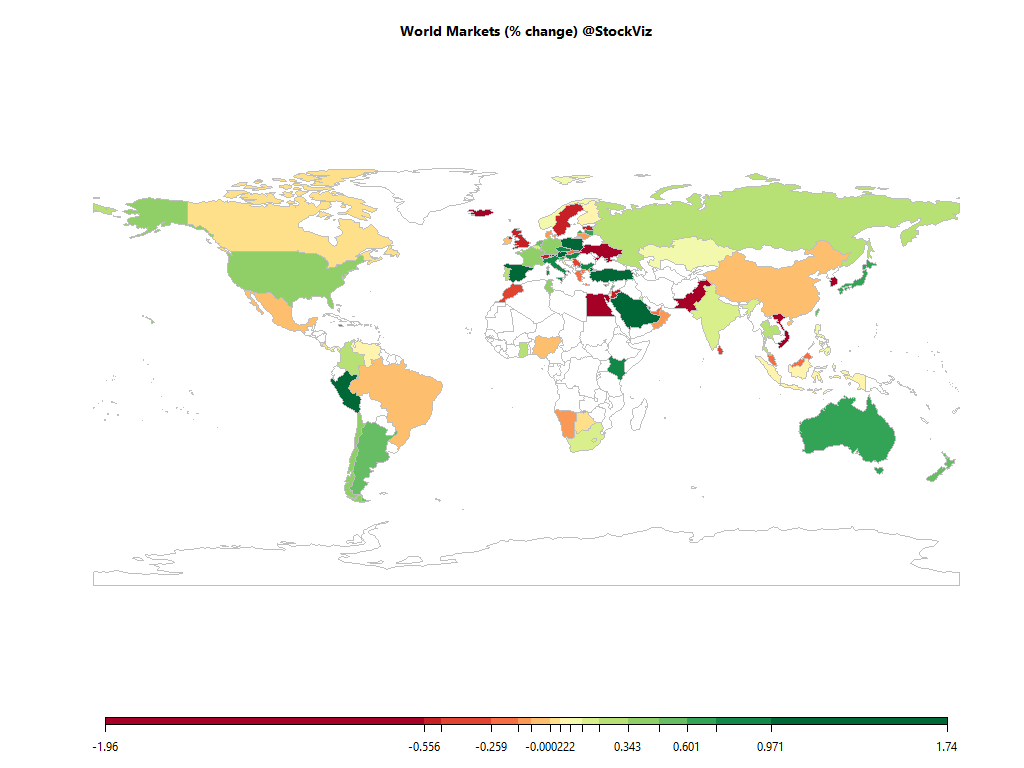 Equities
Commodities
Energy
Heating Oil

-0.11%

Brent Crude Oil

-0.25%

WTI Crude Oil

-0.18%

Ethanol

+0.00%

RBOB Gasoline

-0.47%

Natural Gas

+0.53%
Metals
Palladium

+0.82%

Copper

+0.00%

Silver 5000oz

+0.00%

Gold 100oz

+0.00%

Platinum

+0.61%
Agricultural
Cocoa

+0.00%

Corn

+0.07%

Feeder Cattle

+0.00%

Lumber

+0.00%

Coffee (Robusta)

+0.00%

Lean Hogs

+0.00%

Cattle

+0.00%

Coffee (Arabica)

+0.00%

Orange Juice

+0.00%

Soybean Meal

-0.10%

Soybeans

-0.03%

Sugar #11

+0.00%

Wheat

-0.06%

White Sugar

+0.00%

Cotton

+0.12%
Out of 42 world ETFs listed in NYSE that we track, 31 are trading above their 10-day SMA and 16 are trading above their 50-day SMA.
Must Reads
The Biggest Money Mistakes We Make—Decade by Decade
Our relationship to money changes as we get older. So do the mistakes that we make with it. Every new stage of life brings new financial strategies we need to follow. And at every stage we find new ways not to follow those strategies, costing ourselves money and jeopardizing our security.
One of the worst things you can do in this business
Investing is hard. This is partly because there is no bedrock to stand upon. Historical relationships between valuation and prices are not firm. Nor are the correlations between Thing A and Thing B.
99% of actively managed US equity funds underperform
The robot revolution may be exaggerated, globalisation edition
Why Tim Cook is Steve Ballmer and why he still has his job at Apple
What happens to a company when a visionary CEO is gone? Most often innovation dies and the company coasts for years on momentum and its brand. Rarely does it regain its former glory.
State Can't Fill India's Dangerous Investment Gap
Bloomberg | Quint is a multiplatform, Indian business and financial news company.
Sebi finds some more brokers gained unfair access to NSE systems
The Securities and Exchange Board of India (Sebi) will start a fresh inspection of the books of some brokers to examine if they got unfair access to National Stock Exchange of India (NSE) co-location servers for algorithmic trading, said two people aware of the development, including an official wi
Check out our Global Macro Dashboard for currency, commodity, bonds and credit charts.
Good luck!