Your world at 9am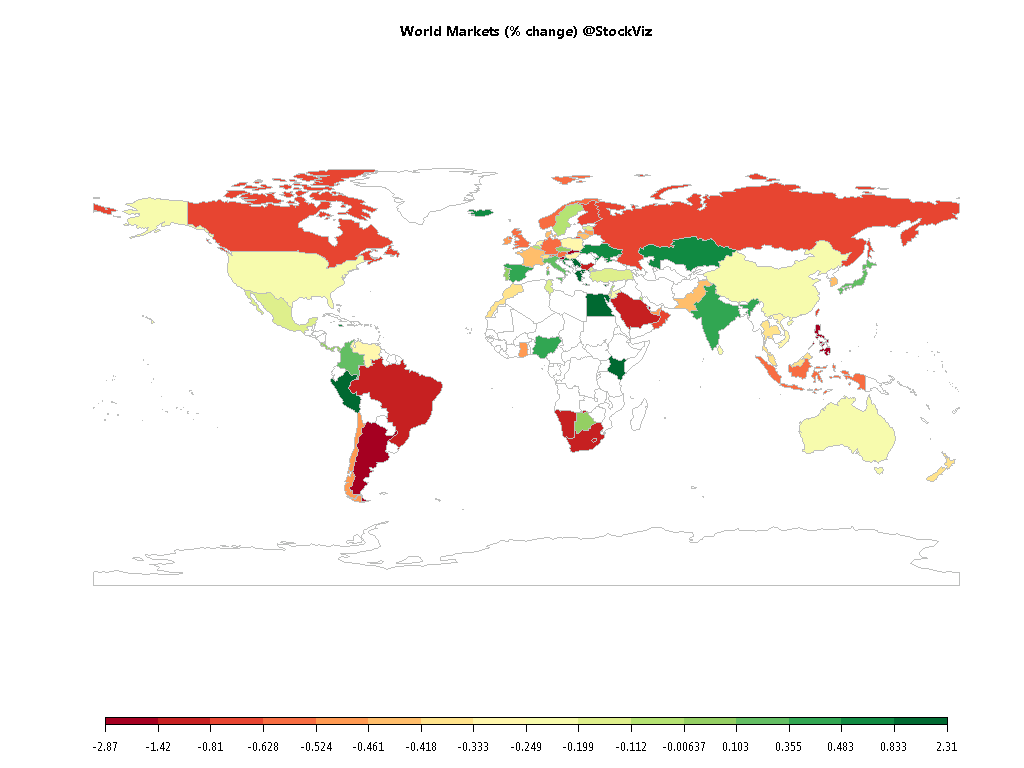 Equities
Commodities
Energy
Brent Crude Oil

+0.45%

Ethanol

+0.00%

RBOB Gasoline

+0.49%

Heating Oil

+0.45%

Natural Gas

-0.66%

WTI Crude Oil

+0.45%
Metals
Palladium

+0.93%

Platinum

+0.22%

Copper

+0.05%

Silver 5000oz

+0.53%

Gold 100oz

+0.00%
Agricultural
Coffee (Robusta)

+0.00%

Feeder Cattle

+0.00%

Cocoa

+0.00%

Lean Hogs

+0.00%

Wheat

+0.62%

Coffee (Arabica)

+0.00%

Lumber

+0.00%

Sugar #11

+0.00%

Cattle

+0.00%

Corn

+0.33%

Cotton

+0.00%

Orange Juice

+0.00%

Soybean Meal

+0.06%

Soybeans

-0.10%

White Sugar

+0.00%
Out of 42 world ETFs listed in NYSE that we track, 8 are trading above their 10-day SMA and 34 are trading above their 50-day SMA.
Must Reads
Cabinet approves NITI Aayog proposal to boost construction sector, restart stalled infra projects
NEW DELHI: The Cabinet Committee on Economic Affairs, chaired by Prime Minister Narendra Modi has approved a proposal by NITI Aayog on the construction sector which directs government and public sector bodies to release 75% of the arbitral award amount to a construction contractor against a margin f
India's GDP growth slows down to 7.1%; lowest in last six quarters
The subdued growth is mostly due to mining, construction and farm sectors. Indian economy grew at the slowest pace in last six quarters at 7.1% Indian economy grew at the slowest pace in last six quarters at 7.
Quant Fund Gives Robots 364 Days Off to Best Currency Rivals
Like a lot of hedge funds, Principal Global Investors' Macro Currency Group uses computer-driven models to devise trading strategies. What sets it apart is that its machines only make calls once a year.
The economics and politics of manufacturing fetishism
Donald Trump will bring 'millions of manufacturing jobs' to the US. Ohio – a key swing state – will become 'a manufacturing behemoth'.  Hilary Clinton has promised $10 billion for manufacturing investment, and told her supporters 'we need to get back to building things'.
Check out our Global Macro Dashboard for currency, commodity, bonds and credit charts.
Good luck!