Your world at 9am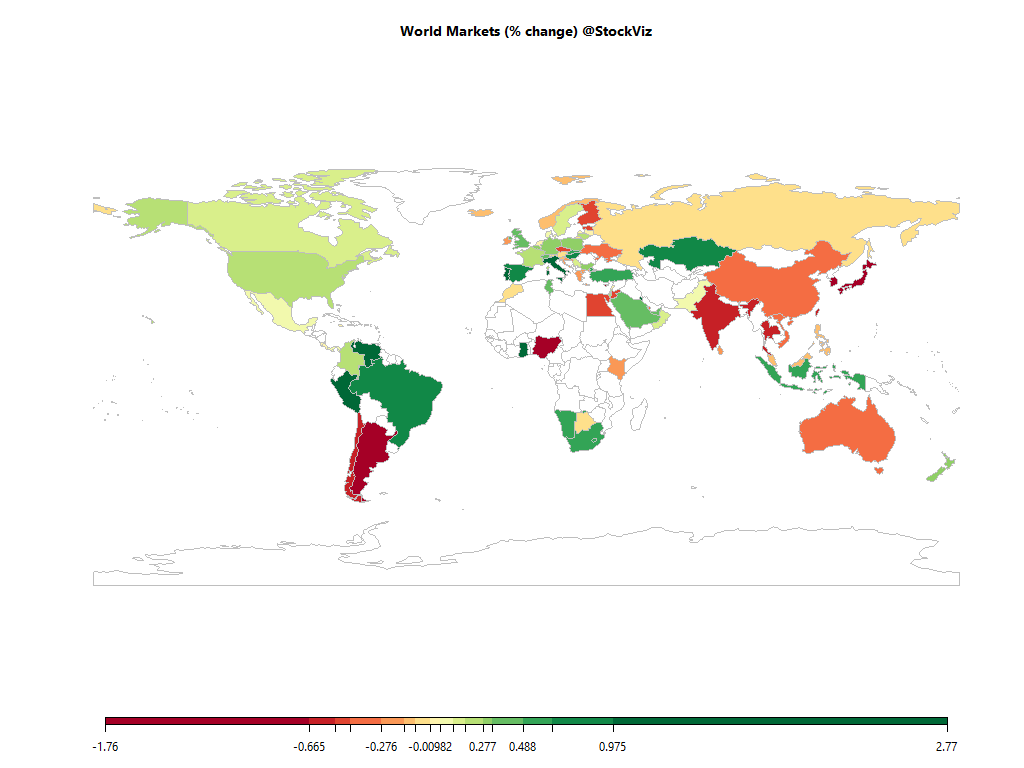 Equities
Commodities
Energy
Natural Gas

+4.90%

Ethanol

+1.11%

Heating Oil

-1.18%

RBOB Gasoline

+0.36%

Brent Crude Oil

-1.20%

WTI Crude Oil

-0.88%
Metals
Gold 100oz

-0.08%

Platinum

+0.64%

Palladium

+5.29%

Copper

+0.94%

Silver 5000oz

+0.00%
Agricultural
Coffee (Robusta)

+0.00%

Soybean Meal

-0.24%

Wheat

+1.43%

White Sugar

+0.00%

Cattle

+1.02%

Corn

+0.26%

Feeder Cattle

+1.28%

Lumber

-0.94%

Orange Juice

+0.00%

Cocoa

+0.00%

Coffee (Arabica)

+0.00%

Cotton

+0.88%

Lean Hogs

-0.53%

Soybeans

-0.03%

Sugar #11

+0.00%
Out of 43 world ETFs listed in NYSE that we track, 27 are trading above their 10-day SMA and 20 are trading above their 50-day SMA.
Must Reads
Bad to worse
A series of unfortunate events threaten to derail what was once a sunrise sector. On Friday, the Supreme Court rejected the plea filed by telecom operators seeking a new schedule for payments related to the adjusted gross revenue (AGR) issue.
IBC check: In 3 years, just 6 per cent of 3,312 cases have seen resolution
The latest data put out by the Insolvency and Bankruptcy Board of India (IBBI), for the October-December 2019 quarter, continues to highlight the slow progress of resolution under the Insolvency and Bankruptcy Code (IBC).
Is PE Having Its WeWork Moment…???
For the better part of a decade, institutional investors have redeemed capital from active strategies and dumped it into Private Equity (PE). What's the benefit of PE for allocators? You get to have levered equity returns without the volatility of actually owning public equities.
Tesla teardown finds electronics 6 years ahead of Toyota and VW
TOKYO — Toyota Motor and Volkswagen each sell 10 million cars, give or take, every year. Tesla delivered about 367,500 in 2019. But when it comes to electronics technology, Elon Musk's scrappy company is far ahead of the industry giants.
Data-Driven Decisions Start with These 4 Questions
Data has become central to how we run our businesses today. In fact, the global market intelligence firm International Data Corporation (IDC) projects spending on data and analytics to reach $274.3 billion by 2022. However, much of that money is not being spent wisely.
Check out our Global Macro Dashboard for currency, commodity, bonds and credit charts.
Good luck!