Your world at 9am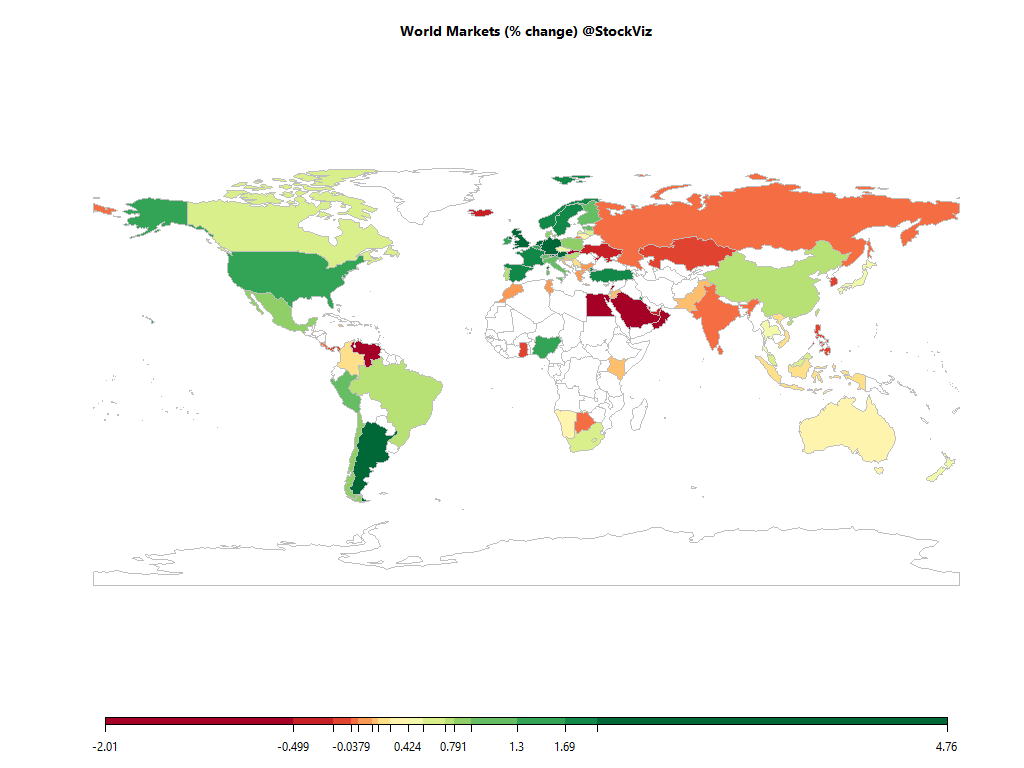 Equities
Commodities
Energy
Natural Gas

-4.34%

RBOB Gasoline

+0.08%

Brent Crude Oil

+0.41%

WTI Crude Oil

+0.43%

Ethanol

+0.39%

Heating Oil

+0.31%
Metals
Copper

+0.00%

Silver 5000oz

-0.23%

Platinum

+0.14%

Gold 100oz

-0.67%

Palladium

+0.52%
Agricultural
Coffee (Arabica)

+2.78%

Coffee (Robusta)

+0.00%

Feeder Cattle

-0.12%

Lumber

-1.50%

Orange Juice

+0.38%

Cattle

-0.33%

Cotton

-0.56%

Lean Hogs

+0.58%

Cocoa

+0.00%

Corn

+0.07%

Soybean Meal

+0.77%

Soybeans

+0.83%

Sugar #11

+1.79%

Wheat

+0.00%

White Sugar

+0.00%
Out of 43 world ETFs listed in NYSE that we track, 39 are trading above their 10-day SMA and 40 are trading above their 50-day SMA.
Must Reads
Buy Low, Buy High
The last twenty years haven't been great for U.S. investors. Specifically, it hasn't been great for lump sum investors. If you invested $10,000 in the S&P 500 in 1999, you could have $29,800 today if you were able to hold on.
When It's Time To Do Something
The Department of Homeland Security created terrorism warning codes after 9/11. The idea was to attach a label on the level of risk faced at a given moment. There was yellow (significant risk), orange (high risk) and red (severe risk). Comedian Ron White pointed out the problem.
Check out our Global Macro Dashboard for currency, commodity, bonds and credit charts.
Good luck!