Your world at 9am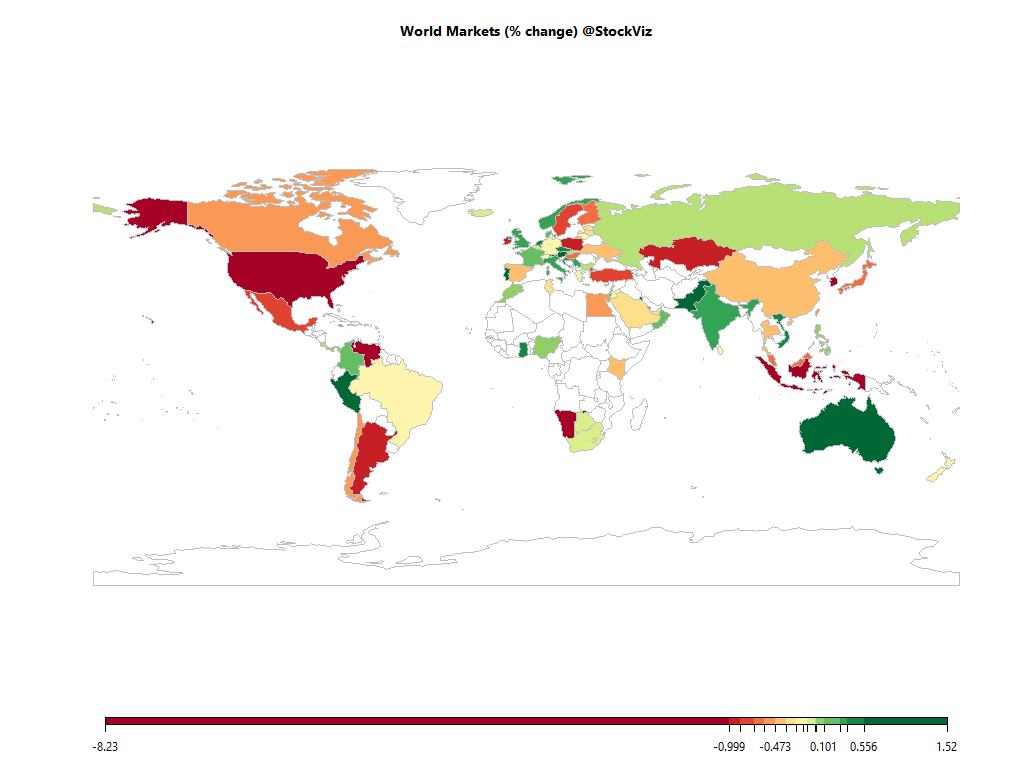 Equities
Commodities
Energy
Natural Gas

+0.00%

Heating Oil

-0.05%

WTI Crude Oil

-0.03%

RBOB Gasoline

-0.17%

Brent Crude Oil

+0.04%

Ethanol

+0.00%
Metals
Copper

+0.00%

Palladium

-0.64%

Gold 100oz

+0.00%

Platinum

-0.37%

Silver 5000oz

+0.00%
Agricultural
Cattle

+0.00%

Coffee (Robusta)

+0.00%

Lean Hogs

+0.00%

Soybean Meal

+0.46%

Cocoa

+0.00%

Cotton

+1.11%

Feeder Cattle

+0.00%

Wheat

+0.48%

Coffee (Arabica)

+0.00%

Lumber

+0.00%

Sugar #11

+0.00%

Corn

+0.26%

Orange Juice

+0.00%

Soybeans

+0.49%

White Sugar

+0.00%
Out of 43 world ETFs listed in NYSE that we track, 17 are trading above their 10-day SMA and 22 are trading above their 50-day SMA.
Must Reads
Electric Buses Are Hurting the Oil Industry
Electric buses were seen as a joke at an industry conference in Belgium seven years ago when the Chinese manufacturer BYD Co. showed an early model.
When algorithms surprise us
Machine learning algorithms are not like other computer programs. In the usual sort of programming, a human programmer tells the computer exactly what to do.
Survival of the Mediocre Mediocre
I have a theory about why the notion of an arms race between human and machine intelligences is fundamentally ill-posed: the way to survive and thrive in an environment of AIs and robots is not to be smarter than them, but to be more mediocre than them.
Against metrics: how measuring performance by numbers backfires
More and more companies, government agencies, educational institutions and philanthropic organisations are today in the grip of a new phenomenon. I've termed it 'metric fixation'.
Check out our Global Macro Dashboard for currency, commodity, bonds and credit charts.
Good luck!