Your world at 9am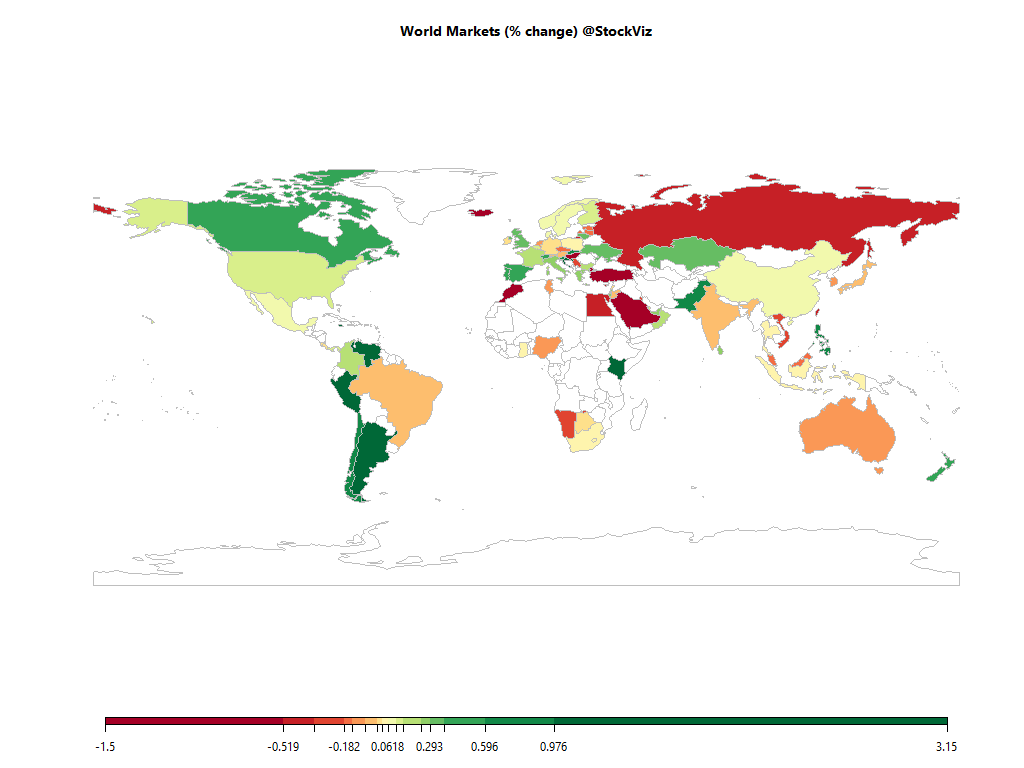 Equities
Commodities
Energy
Ethanol

+0.00%

WTI Crude Oil

+0.61%

Brent Crude Oil

+0.47%

Heating Oil

+0.53%

Natural Gas

+0.22%

RBOB Gasoline

+0.68%
Metals
Gold 100oz

+0.00%

Palladium

+0.85%

Copper

+0.36%

Platinum

+0.60%

Silver 5000oz

+0.52%
Agricultural
Cattle

+0.00%

Soybean Meal

+0.36%

Corn

+0.00%

Cotton

+0.00%

Orange Juice

+0.00%

White Sugar

+0.00%

Coffee (Arabica)

+0.00%

Lean Hogs

+0.00%

Soybeans

+0.21%

Wheat

+0.28%

Cocoa

+0.00%

Coffee (Robusta)

+0.00%

Feeder Cattle

+0.00%

Lumber

+0.00%

Sugar #11

+0.00%
Out of 43 world ETFs listed in NYSE that we track, 34 are trading above their 10-day SMA and 38 are trading above their 50-day SMA.
Must Reads
The Global Cost of the Eurozone's 2012 Fiscal Coordination Failure
The Banque de France has an interest little article in its summer report. The Banque de France argues that the eurozone collectively did too much fiscal consolidation—e.g. austerity; budget cuts and tax increases—between 2011 and 2013.  
Investing Hot Shots Can't Time the Market, Either
Nir Kaissar is a Bloomberg Gadfly columnist covering the markets. He is the founder of Unison Advisors, an asset management firm. He has worked as a lawyer at Sullivan & Cromwell and a consultant at Ernst & Young. The forecast calls for a market correction.
Check out our Global Macro Dashboard for currency, commodity, bonds and credit charts.
Good luck!