Your world at 9am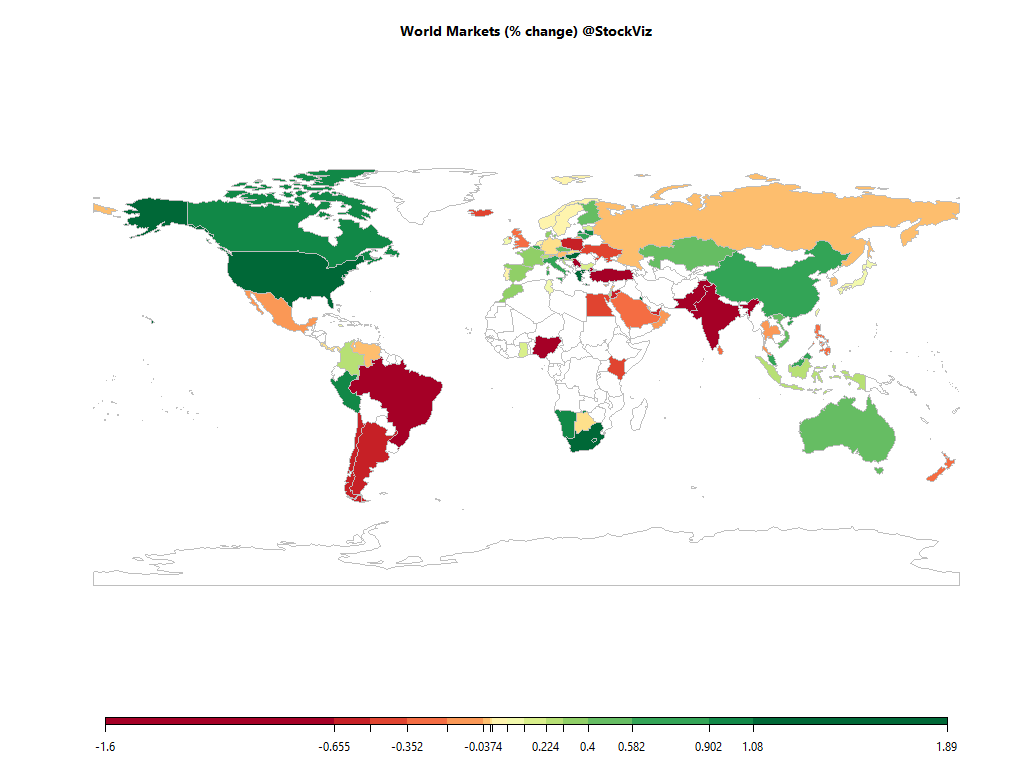 Equities
Commodities
Energy
Ethanol

+0.90%

Heating Oil

-0.45%

Natural Gas

+0.50%

RBOB Gasoline

-0.76%

WTI Crude Oil

+0.38%

Brent Crude Oil

-0.44%
Metals
Copper

+0.00%

Platinum

+0.58%

Silver 5000oz

+0.00%

Gold 100oz

+0.46%

Palladium

+2.38%
Agricultural
Cattle

+0.34%

Lumber

-2.13%

Soybeans

+0.19%

Wheat

+0.00%

White Sugar

+0.00%

Corn

+0.27%

Cotton

+0.83%

Feeder Cattle

-0.92%

Lean Hogs

+1.71%

Cocoa

+0.00%

Orange Juice

+0.00%

Soybean Meal

-0.07%

Coffee (Arabica)

+0.00%

Coffee (Robusta)

+0.00%

Sugar #11

+0.00%
Out of 43 world ETFs listed in NYSE that we track, 26 are trading above their 10-day SMA and 38 are trading above their 50-day SMA.
Must Reads
Opinion | UBI is actually Universally Botched by Indians
The latest trend in development policy is universal basic income (UBI). The idea of UBI has become fashionable recently in developed countries to alleviate stress caused by the unemployment resulting from automation and globalization. In developing countries, it solves a different problem.
India needs fewer and mega banks: Arun Jaitley
1 min read .
India Inc earnings take a knock in Q3
India Inc has taken it on the chin in the quarter ended December 2018, with adjusted profits recording a 3.2 per cent fall over the three months ended December 2017 (year-on-year). Iffy demand in some pockets, the lag effect of high commodity prices and higher interest costs dented profit growth.
Check out our Global Macro Dashboard for currency, commodity, bonds and credit charts.
Good luck!