Your world at 9am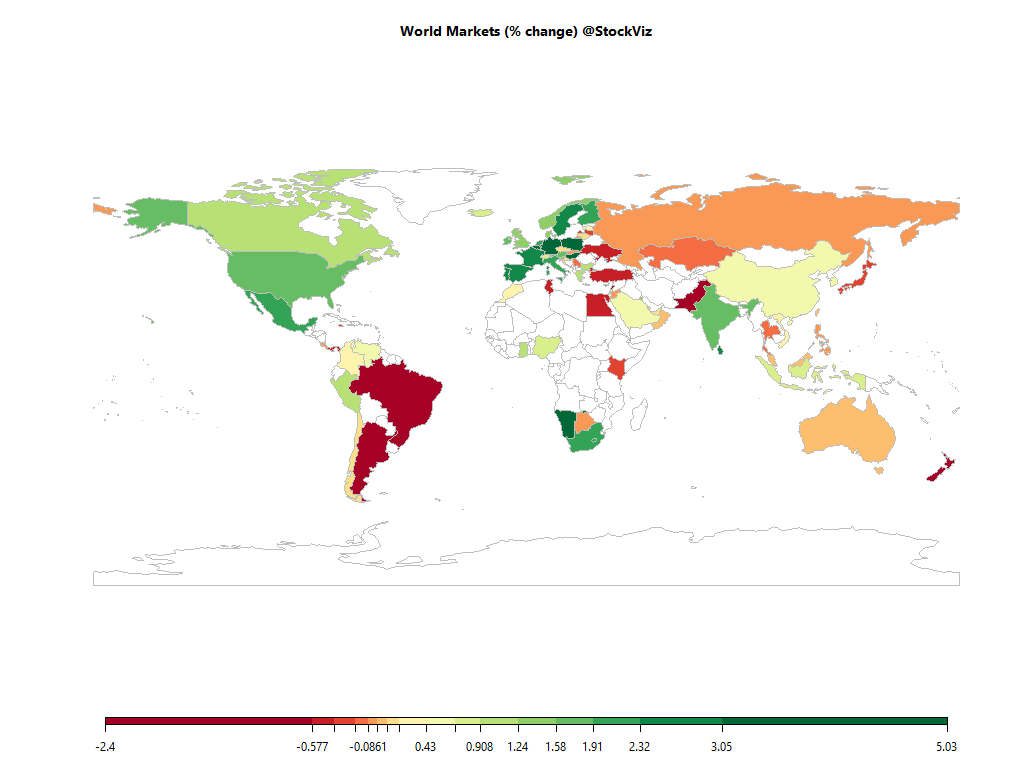 Equities
Commodities
Energy
RBOB Gasoline

+0.41%

Brent Crude Oil

-0.13%

Natural Gas

+0.30%

WTI Crude Oil

-0.03%

Ethanol

+0.00%

Heating Oil

+0.30%
Metals
Copper

+0.74%

Gold 100oz

+0.00%

Palladium

+1.16%

Silver 5000oz

+0.84%

Platinum

+1.19%
Agricultural
Cattle

+0.00%

Coffee (Arabica)

+0.00%

Coffee (Robusta)

+0.00%

Corn

+0.99%

Wheat

+0.20%

White Sugar

+0.00%

Cocoa

+0.00%

Cotton

+1.14%

Lean Hogs

+0.00%

Orange Juice

+0.00%

Sugar #11

+0.00%

Feeder Cattle

+0.00%

Lumber

+0.00%

Soybean Meal

+0.21%

Soybeans

+0.43%
Out of 43 world ETFs listed in NYSE that we track, 14 are trading above their 10-day SMA and 11 are trading above their 50-day SMA.
Must Reads
I Lived Through Collapse. America Is Already There.
I lived through the end of a civil war. Do you know what it was like for me? Quite normal. I went to work, I went out, I dated. This is what Americans don't understand. They're waiting to get personally punched in the face while ash falls from the sky. That's not how it happens.
Check out our Global Macro Dashboard for currency, commodity, bonds and credit charts.
Good luck!