Your world at 9am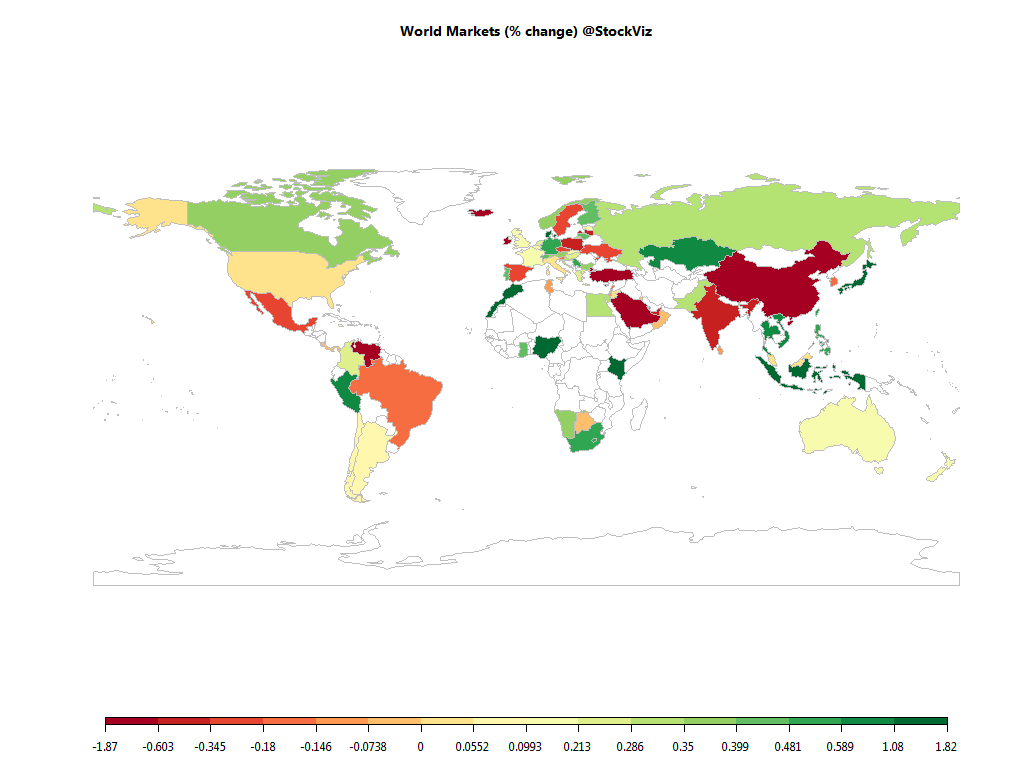 Equities
Commodities
Energy
Natural Gas

-1.11%

Heating Oil

-0.48%

WTI Crude Oil

-0.23%

Brent Crude Oil

-0.25%

Ethanol

+0.00%

RBOB Gasoline

-0.13%
Metals
Copper

+0.00%

Gold 100oz

+0.00%

Platinum

-0.14%

Palladium

-0.62%

Silver 5000oz

+0.00%
Agricultural
Cattle

+0.00%

Coffee (Arabica)

+0.00%

Coffee (Robusta)

+0.00%

Corn

+0.38%

Soybean Meal

-0.12%

Lean Hogs

+0.00%

Orange Juice

+0.00%

White Sugar

+0.00%

Cocoa

+0.00%

Cotton

+0.00%

Feeder Cattle

+0.00%

Lumber

+0.00%

Soybeans

+0.73%

Sugar #11

+0.00%

Wheat

+0.54%
Must Reads
Changes to India's child labour law will disadvantage tribals, lower-castes – U.N.
NEW DELHI (Thomson Reuters Foundation) – The United Nations says changes to India's child labour law which permit children to work for their families and reduce the number of banned occupations for adolescents will disadvantage vulnerable groups such as tribals and lower-caste communities.
India's Drug Approvals Near Record Despite FDA Inspection Blitz
The U.S. Food and Drug Administration has become something of a bogeyman for India's stock market. An inspection blitz on Indian drug factories that supply to the U.S.
States don't agree on rate, GST uncertain
The crucial revenue neutral rate (RNR) of taxation as well as capping of the GST rate in the Bill did not find favour with many states during a meeting of the Empowered Committee of State Finance Ministers. An RNR of 15-15.
Global trade is not growing slower – it's not growing at all, finds a new report
Falling rates of global trade growth have attracted much comment by analysts and officials, giving rise to a literature on the 'global trade slowdown' (Hoekman 2015, Constantinescu et al. 2016). The term 'slowdown' gives the impression of world trade losing momentum, but growing nonetheless.
Forget Brexit, Quitaly is Europe's next worry
First it was Grexit, then it was Brexit. Now the looming threat for Europe is Quitaly, the fear that Italy might decide it has had enough of the single currency and go back to the lira.
Another Thing to Blame the Fed For: Emerging-Market Crises
The Federal Reserve and its monetary policy are probably more to blame for the emerging-market crises than these developing countries themselves, according to a new study by the Institute of International Finance.
Good luck!