Your world at 9am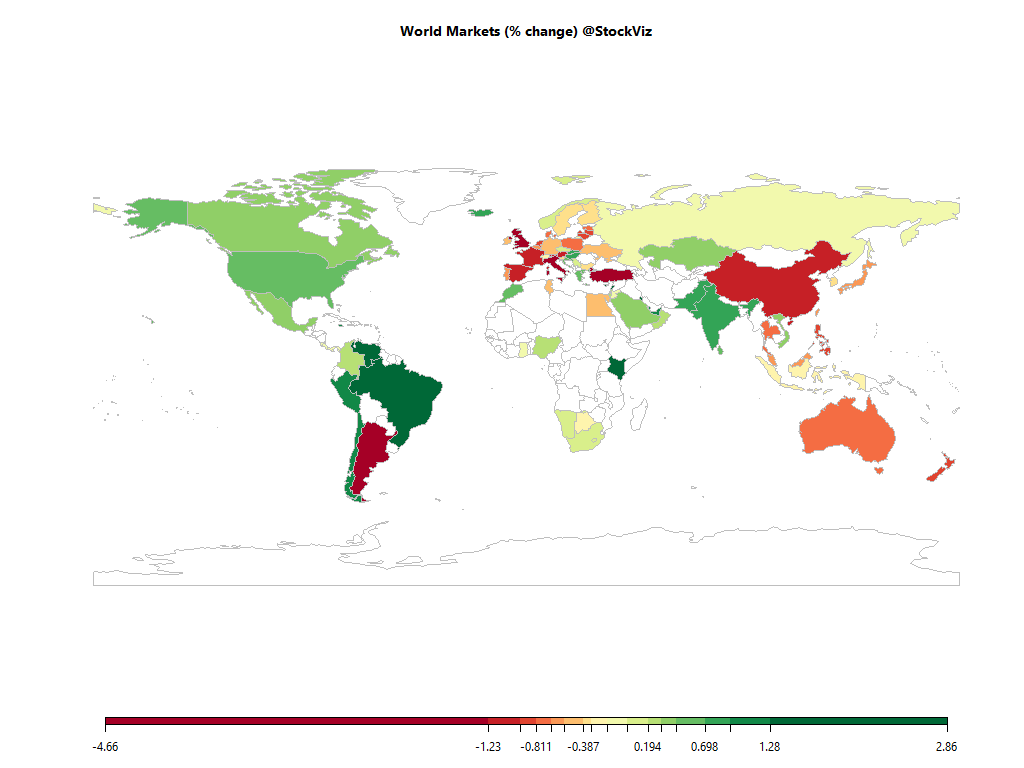 Equities
Commodities
Energy
Brent Crude Oil

-0.13%

Heating Oil

+0.30%

RBOB Gasoline

+0.41%

Ethanol

+0.00%

Natural Gas

+0.30%

WTI Crude Oil

-0.03%
Metals
Palladium

+1.16%

Copper

+0.74%

Silver 5000oz

+0.84%

Platinum

+1.19%

Gold 100oz

+0.00%
Agricultural
Cotton

+1.14%

Feeder Cattle

+0.00%

Lumber

+0.00%

Orange Juice

+0.00%

Soybeans

+0.43%

Sugar #11

+0.00%

Cocoa

+0.00%

Coffee (Arabica)

+0.00%

Soybean Meal

+0.21%

Cattle

+0.00%

Coffee (Robusta)

+0.00%

Wheat

+0.20%

White Sugar

+0.00%

Corn

+0.99%

Lean Hogs

+0.00%
Out of 43 world ETFs listed in NYSE that we track, 36 are trading above their 10-day SMA and 37 are trading above their 50-day SMA.
Must Reads
Opinion | The intricate balance of interests struck by RBI
Its decision to retain its policy rate at 4% is spot on. We can't expect easy money to fight our covid crisis and that rate dropping below India's central inflation target would've been risky
China's migrant workers facing end of an era as the world's factories winds down amid coronavirus, US-China trade war
After spending more than half her life working in factories in Guangdong, Rao Dequn's 25 years as a migrant worker could be coming to an end within a month, with the coronavirus and US-China trade war leading to another factory closure in Dongguan's withering export-oriented manufacturing indust
Pompeo Urges Cutting Ties With Chinese Tech Companies, Apps
Secretary of State Michael Pompeo urged American companies to bar Chinese applications from their app stores, signaling that U.S. efforts to banish Chinese technology from U.S. computers and smartphones will extend well beyond the push to force a sale or shutdown of TikTok.
Immunology Is Where Intuition Goes to Die
Which is too bad because we really need to understand how the immune system reacts to the coronavirus. Updated at 10:36 a.m. ET on August 5, 2020.
Xi Jinping sends shock waves with his 2035 manifesto
TOKYO — At the end of last month, the Chinese Communist Party announced it will convene a key policy meeting in October. Attendees will assess the proposals for the next five-year plan that spans 2021 to 2025 "and future targets for 2035," it said.
Check out our Global Macro Dashboard for currency, commodity, bonds and credit charts.
Good luck!