US Treasuries vs. Gilt Spread
The spread between 10yr US Treasuries and Indian Gilts have widened over the last couple of months…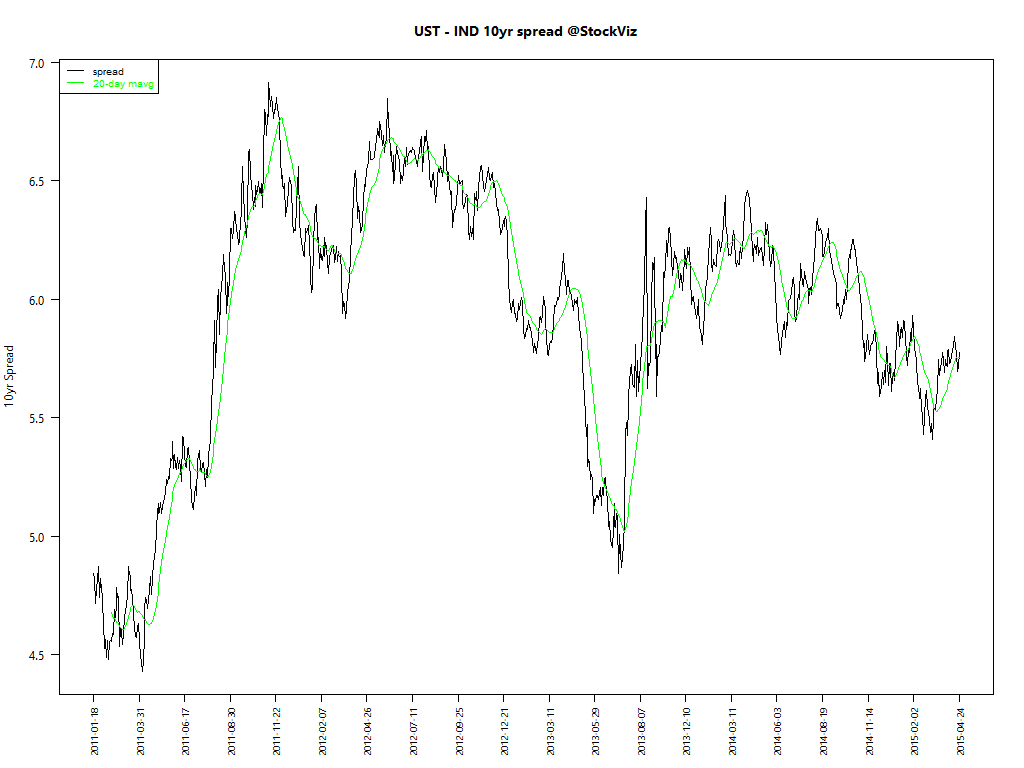 Institutional Investments
… probably because FPIs were net sellers of debt so far this month. But foreign flows had slowed down in April last year as well, so not sure if this is a seasonal thing.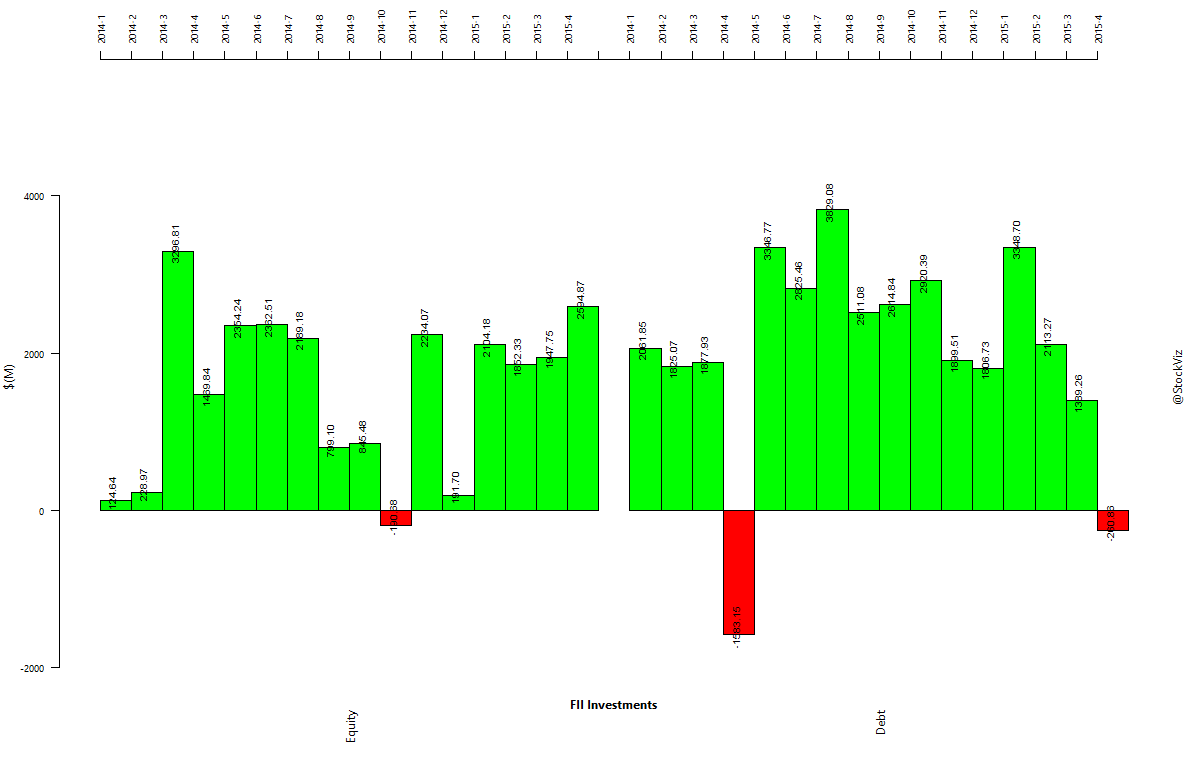 But Domestic institutional investors are in position to pick up the slack if the April swoon leads to a longer lull.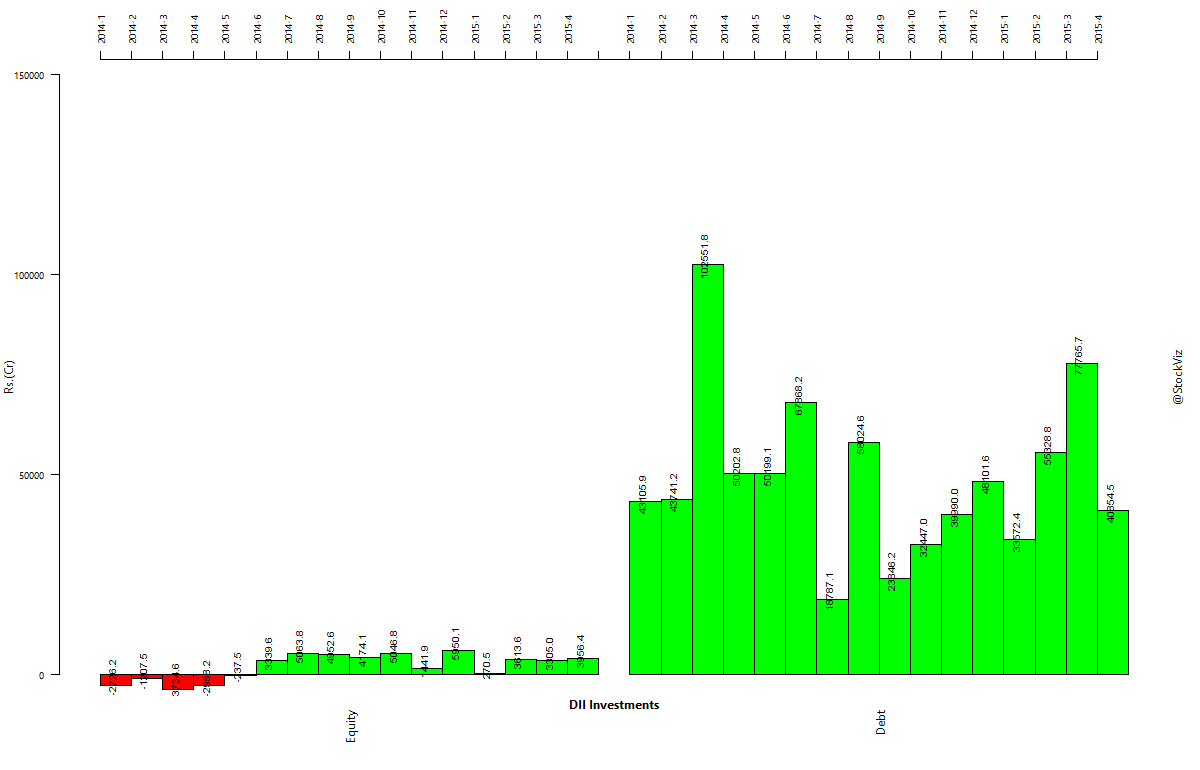 Oil
Fall in global oil prices were a tail-wind last year. But is the tide about to turn? Oil has been inching up since its January lows.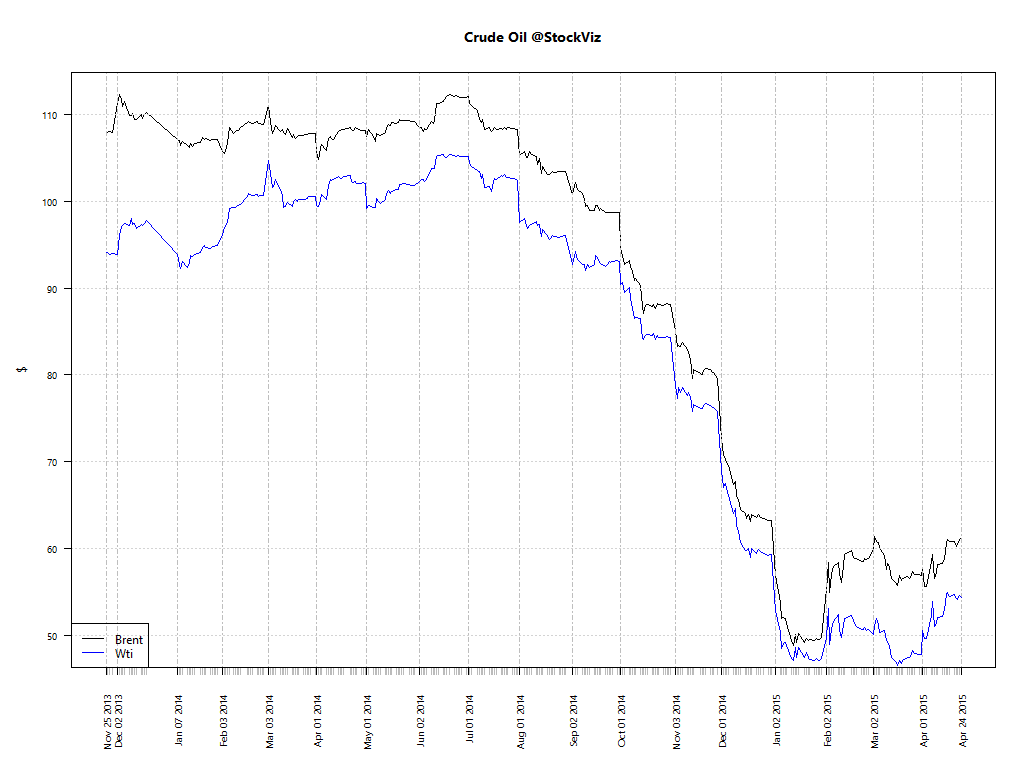 Gold
The fate of Gold is going to be decided by Janet Yellen. Rising rates are no friends of precious metals.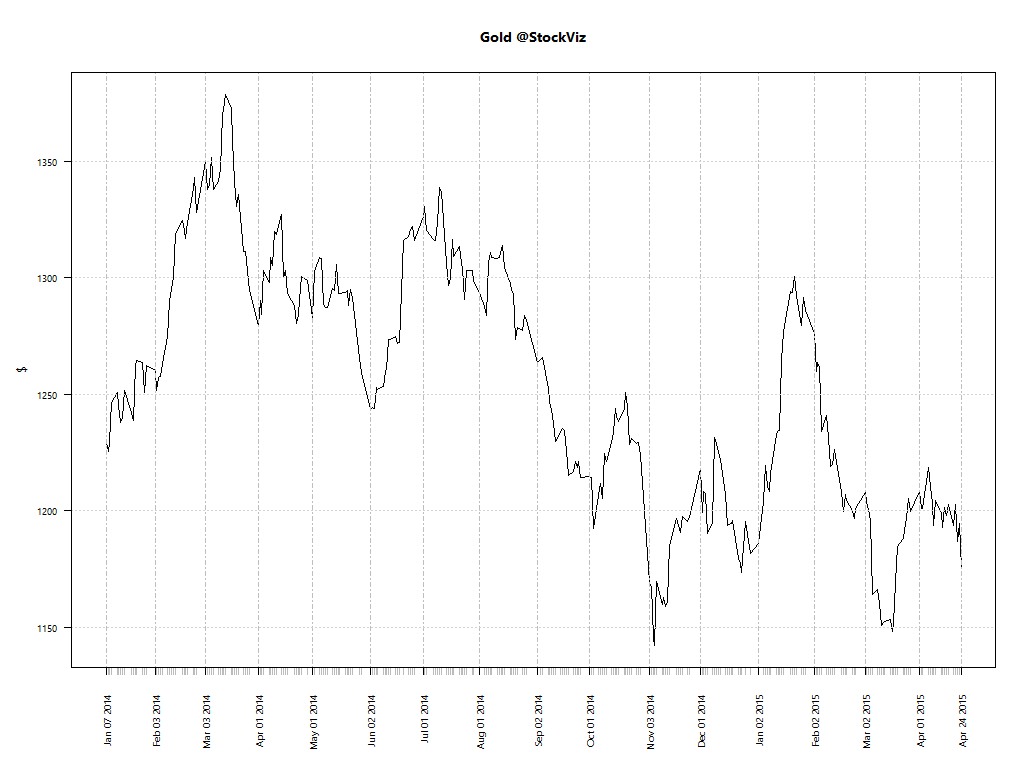 And Gold in Indian Rupees are back at Jan 2013 levels.
USDINR
If US rates go up, will the Rupee see 64? INR has been steadily losing ground to the dollar over the last year.
The Dollar Index (DXY) has shot up like a rocket this year. One can argue that INR has actually appreciated against other currencies.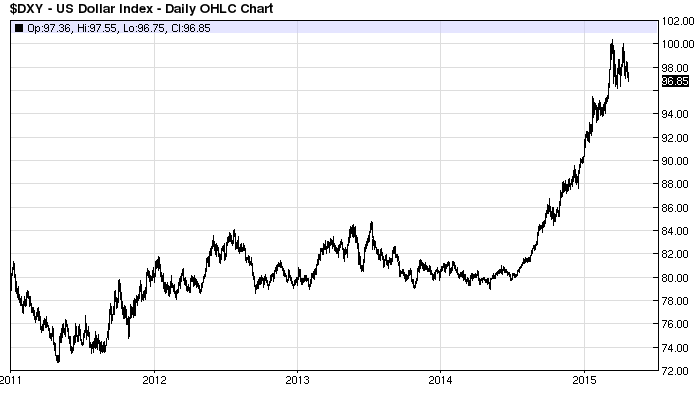 Outlook
Rising oil prices and the US dollar, combined with a sense of disappointment on the reforms front could flat-line markets. Poor monsoons could put further pressure on the inflation front, and not to mention the government balance-sheet as it would be forced to provide relief to drought-stricken farmers. Bulls do not have much to go on at this point given that valuations are stretched and the current earnings season has been a disappointment so far.