Today's pick is [stockquote]DRREDDY[/stockquote]. The last year saw the stock trading in a 1500 to 1800 range and the stock is in an up-trend since July lows. In the last three month period, the stock was up 5.5% vs. the Nifty's 8.3%. The stock is approaching 52-week resistance at 1815 levels, after bouncing off the support at 1500 levels.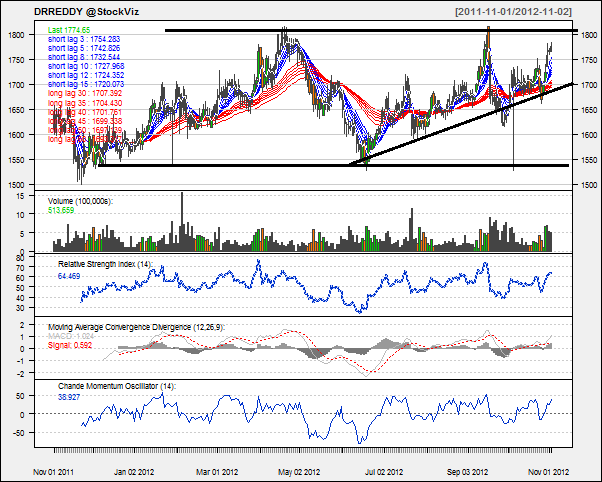 Oscillators RSI and CMO are at currently at 64 and 39 and are closing in towards the over-bought territory.
MACD line and the signal line are departing from each other on a positive note; the histogram levels are rising as well in-sync with the short-term up-trend.
The GMMA chart shows both long-term and short-term lines fanning out. If this continues, it would be extremely bullish for the stock.
DRREDDY's average correlation of 0.33 with the Nifty is positive. The stock will not replicate the movements of Nifty closely because of the low co-efficient. [stockquote]NIFTYBEES[/stockquote]

DRREDDY has a historical volatility in the range of 0.25 to 0.45 which is a very narrow range. The scrip's volatility is currently in the middle range and hence should not be a concern.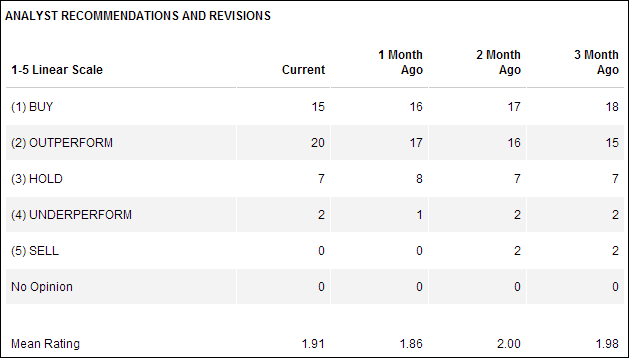 Analysts already have high expectations regarding this stock, as is evident from the very high proportion of the buy and outperform calls. A single earnings miss from the firm, or an analyst downgrade might trigger a steep slide in the stock. Also, insiders have sold about Rs. 3.5 Cr. worth of NCD's in the last one month period.
Looking at these technicals a short-term hold is suggested. A break-out/continued resistance at the 1800 levels will be essential to direct the stock either to an up-trend/down-trend.