Your world at 9am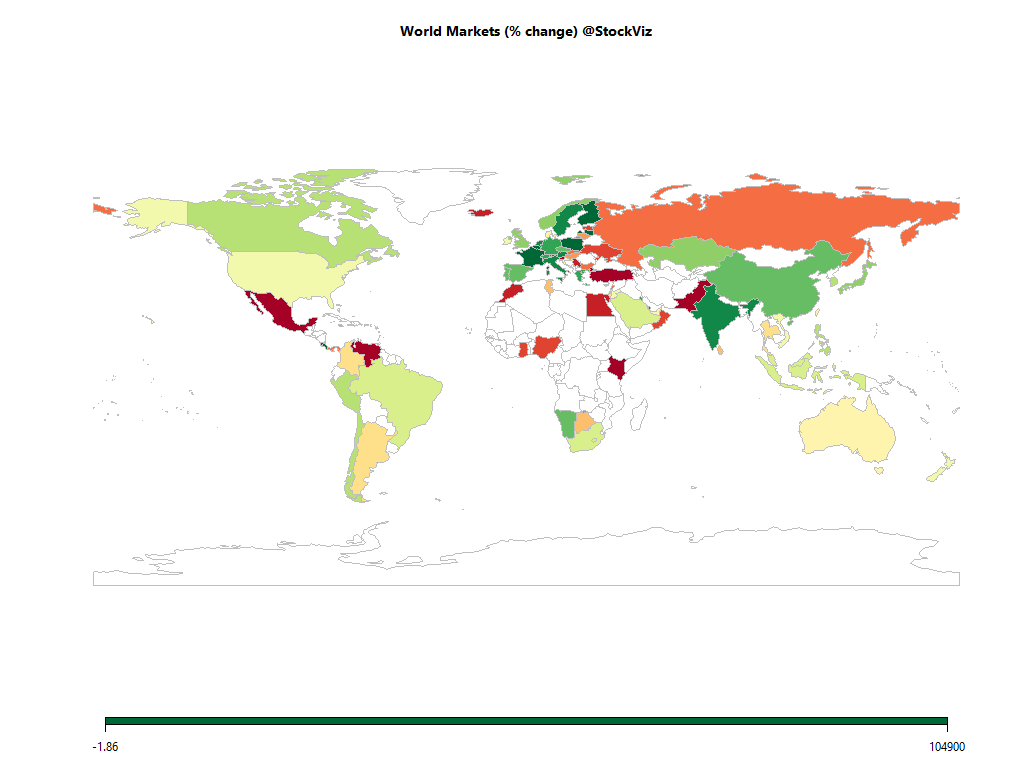 Equities
Commodities
Energy
RBOB Gasoline

+0.40%

Brent Crude Oil

+0.57%

Natural Gas

-0.75%

Ethanol

+0.32%

Heating Oil

+0.31%

WTI Crude Oil

+0.49%
Metals
Gold 100oz

-0.07%

Platinum

-0.16%

Silver 5000oz

+0.00%

Copper

+0.00%

Palladium

-0.18%
Agricultural
Cattle

+0.00%

Corn

-0.33%

White Sugar

+0.00%

Coffee (Arabica)

+0.00%

Feeder Cattle

+0.00%

Orange Juice

+0.00%

Soybeans

-0.16%

Lean Hogs

+0.00%

Soybean Meal

+0.00%

Sugar #11

+0.00%

Cocoa

+0.00%

Coffee (Robusta)

+0.00%

Cotton

-0.20%

Lumber

+0.00%

Wheat

+0.00%
Out of 43 world ETFs listed in NYSE that we track, 9 are trading above their 10-day SMA and 11 are trading above their 50-day SMA.
Must Reads
Opinion | Das, the banker vs Das, the bureaucrat
The appointment of Shaktikanta Das as the 25th governor of Reserve Bank of India (RBI) is both a symbol of continuity and a break from tradition. Das is the latest addition to a long line of career bureaucrats who have been appointed as central bank governors—R.N. Malhotra, S. Venkitaramanan, Y.V.
Rational vs. Reasonable
I'm going to explain why it's OK to make irrational investment decisions. First, a story about a guy who won the Nobel Prize for infecting syphilis patients with malaria.
Moneyball: was the book that changed baseball built on a false premise?
We now know virtually everything about Moneyball except one thing. Is it real? The book, of course, and the hugely popular movie with Brad Pitt and Jonah Hill are real, and the legend that's built around it seems to pervade all of baseball.
Retail inflation eases to 2.3%, factory output grows 8%
The Monetary policy Committee (MPC) of the RBI slashed its inflation projection to 2.7-3.2% from 3.9-4.5% for the second half of the current fiscal. Photo: PTI New Delhi: India's retail inflation decelerated to 2.33% in November and factory output accelerated by 8.
10 Things I Believe About Investing
1. I believe simple beats complex, but simple is much harder to implement because complex will always sound more intelligent and feel more comfortable to buy into. 2.
Check out our Global Macro Dashboard for currency, commodity, bonds and credit charts.
Good luck!