We caught a glimpse of the falling knife and also identified the good times during the last 3 weeks time. In this period [stockquote]KFA[/stockquote] has seen a low of Rs. 9.10 to the recent intraday high of Rs. 14.15 with a close of Rs. 13.45 awarding a whopping 48% return.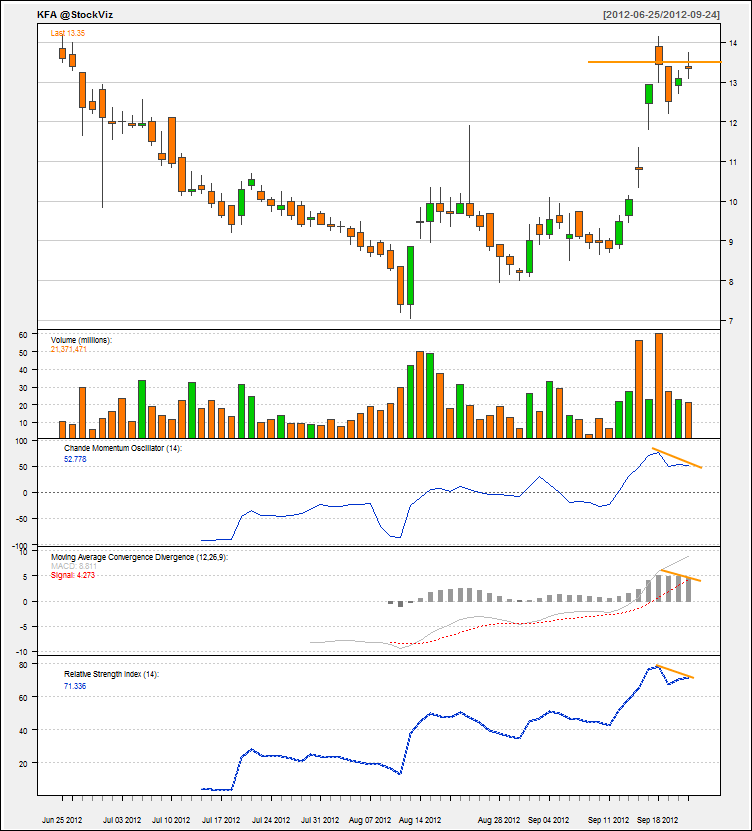 Well in the past 3 – 4 trading days , the stock has seen many drops. It has also developed a short term resistance around Rs. 13.9. The technicals like CMO, MACD and RSI are identifying a reversal of the past weeks trend.
You can wait for a break-out of the resistance level, or can use this opportunity to book your profits and alight the flight of KFA while it is still flying.