The Yield Curve
Lets put the current zero-coupon yield curve in context.
Jan 2011 vs. Now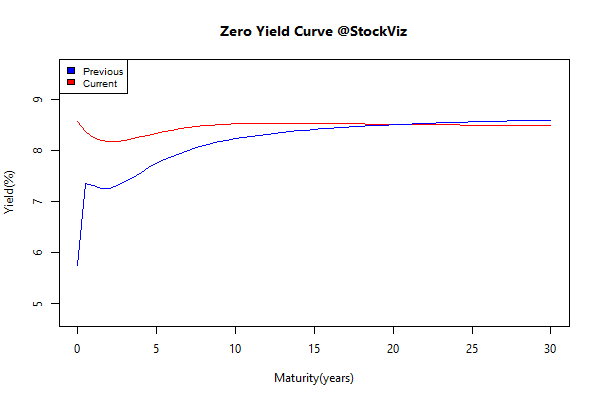 Jan 2012 vs. Now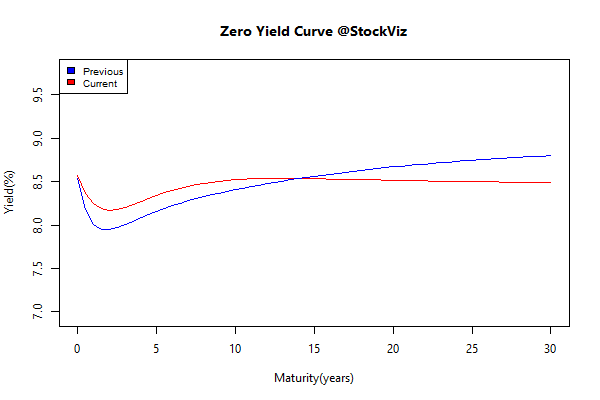 Jan 2013 vs. Now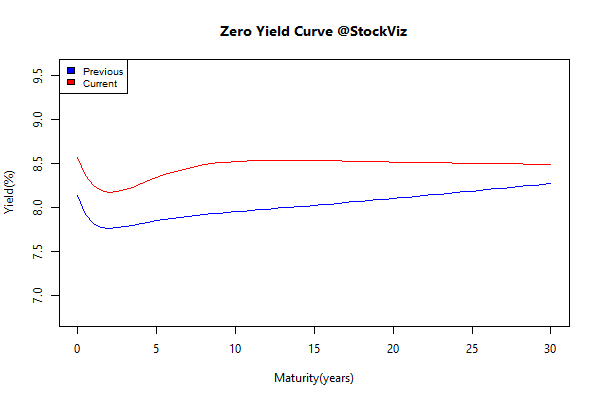 Indian 10 yrs vs. US
After the initial Modi euphoria, the spread between Indian 10 yrs and US 10 yrs started to revert back to its mean: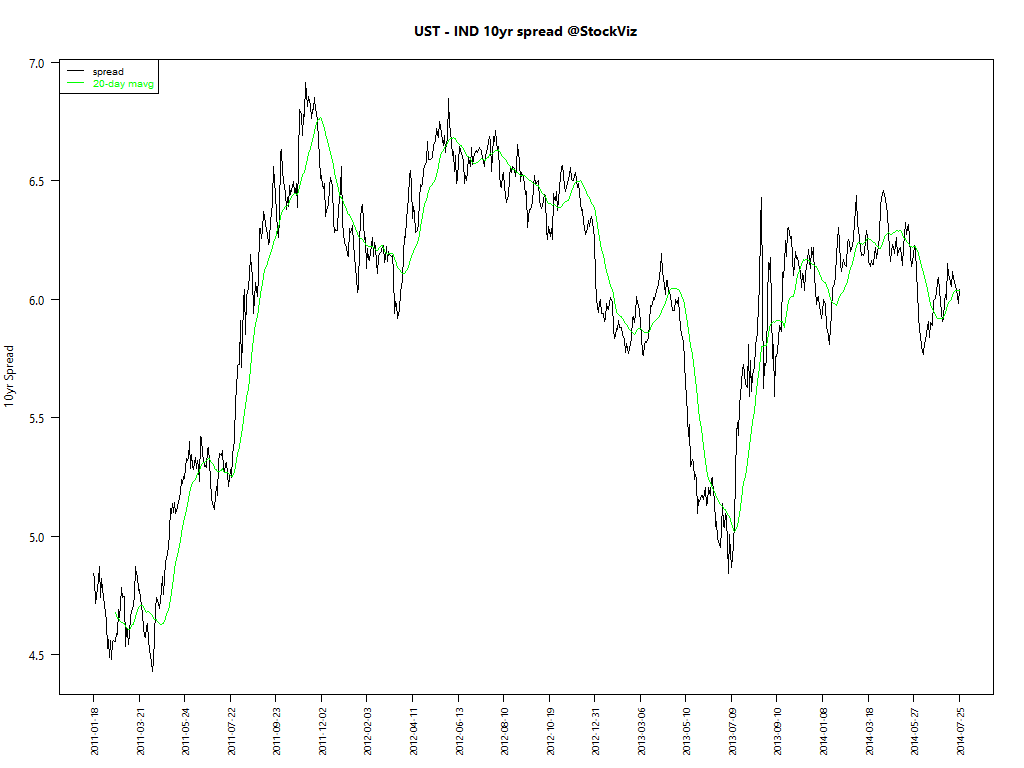 Total Return Indices
Investors in the long bond are yet to recover from the July 2013 draw-down but this year is looking good. Long-bond might just be the place to be as the RBI is widely expected to get into easing mode later this year/early next year.
Cumulative Returns Since 2000
Cumulative Returns Since 2010
Bond ≠ Boring
Returns have been volatile for bond investors.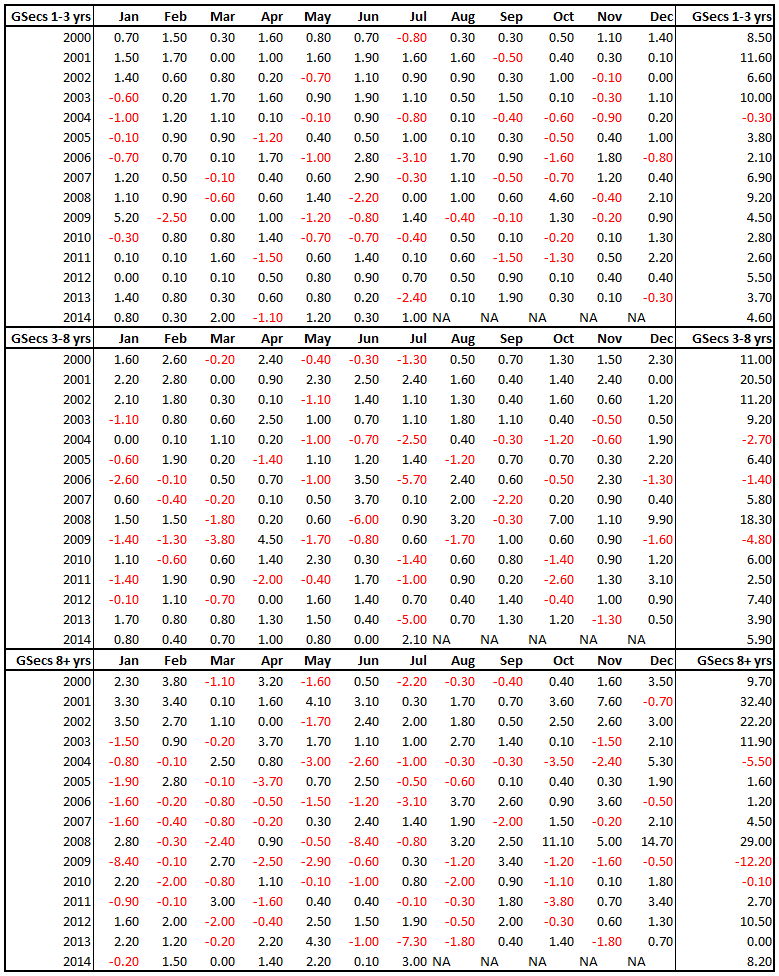 Can't really sell "stability" here.
USDINR
A new normal past the euphoria and the hangover?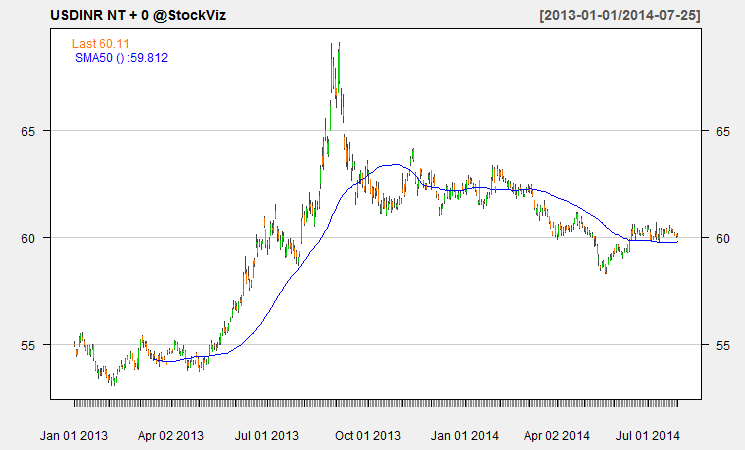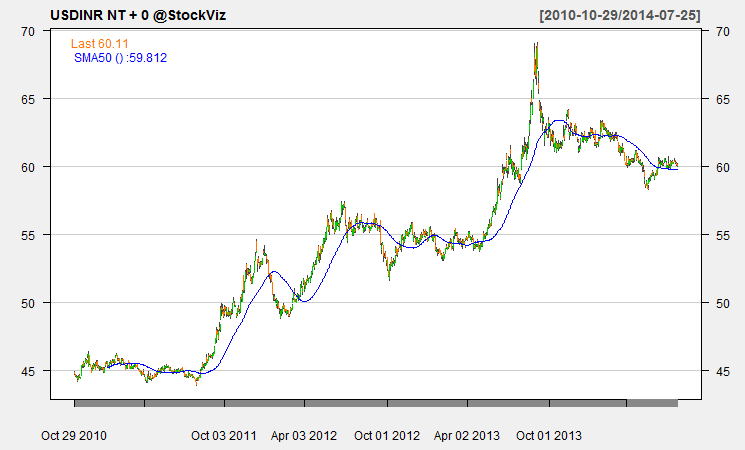 In closing
With inflation somewhat stabilizing and the NDA-II government wanting to kick start growth, bonds are getting interesting again. And when rates start moving, currencies cannot be far behind.

Stay updated on the latest news related to Indian interest rates here. Its curated.