The National Stock Exchange (NSE) will soon be launching futures and options contracts on the Nifty Midcap Select Index (livemint.) This is a good deal if it gets meaningful traction.
Most midcap investors benchmark to the Midcap 150 index. They will have a decent way to hedge that with the Select index futures.
The equity curves overlap fairly well. And so do monthly returns.
We have a Midcap 150 Index trend-following strategy running that looks great on paper but is not currently feasible due to the high intra-day tracking error of the Midcap 150 ETFs and impact costs.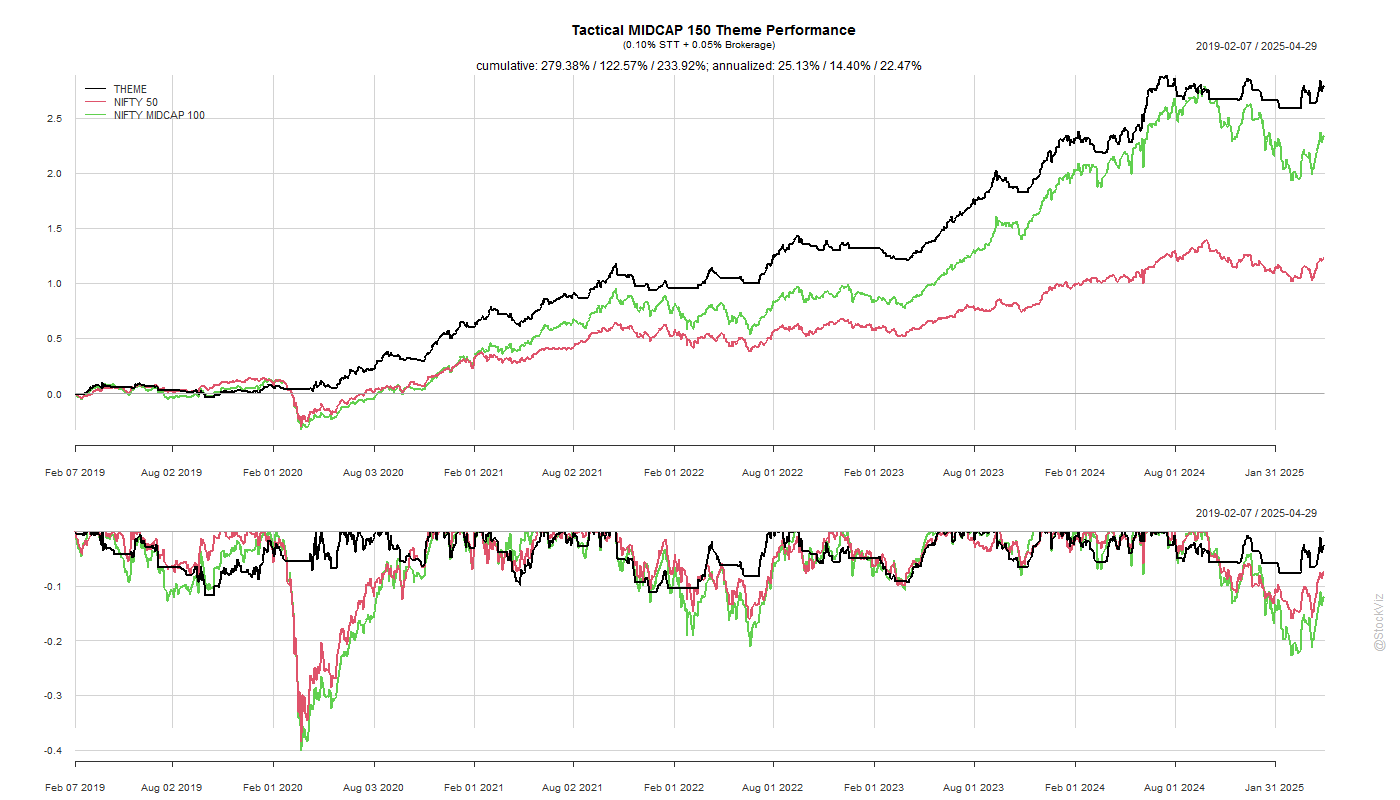 If the Select index derivatives take off, then we'll be looking at implementing something similar using futures instead of ETFs.