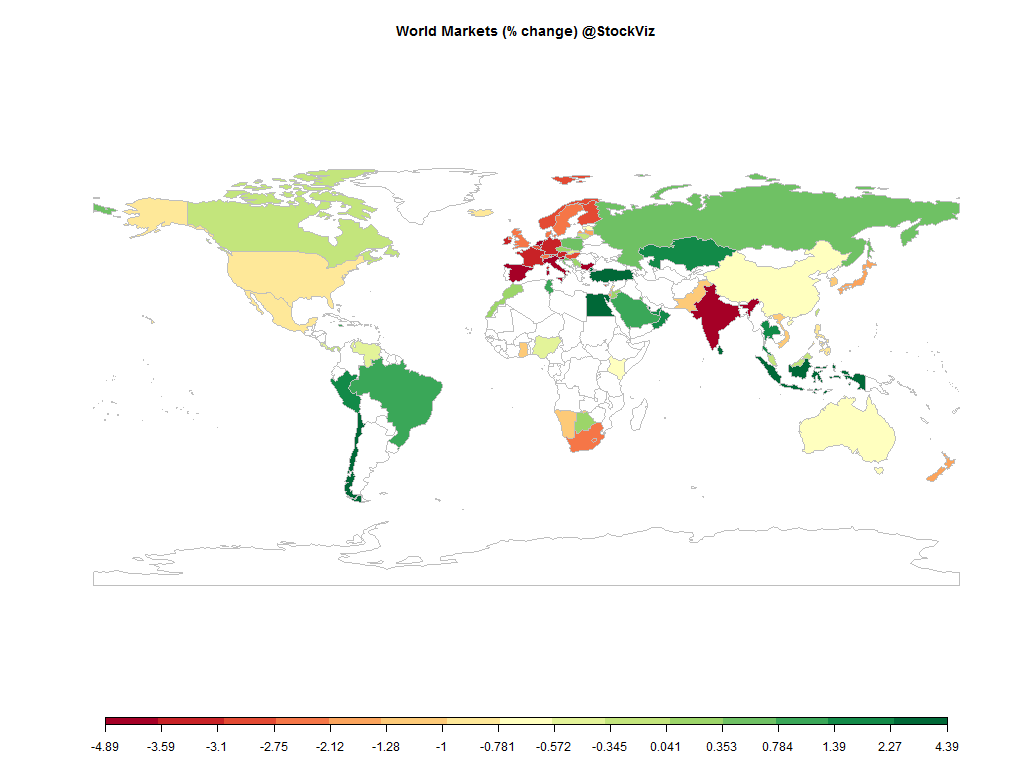 Nifty got royally shellacked, ending the week -3.77% (-4.39% in USD terms.)
Equities
Commodities
Energy
Brent Crude Oil

-3.54%

Ethanol

-6.49%

Heating Oil

-1.67%

Natural Gas

-5.18%

RBOB Gasoline

-3.31%

WTI Crude Oil

-3.16%
Metals
Copper

+0.00%

Gold 100oz

+1.39%

Palladium

+1.08%

Platinum

+0.86%

Silver 5000oz

+0.94%
Agricultural
Cattle

-3.85%

Cocoa

+0.31%

Coffee (Arabica)

-8.26%

Coffee (Robusta)

-2.80%

Corn

-4.61%

Cotton

-10.09%

Feeder Cattle

-3.31%

Lean Hogs

+1.03%

Lumber

+0.71%

Orange Juice

+3.26%

Soybean Meal

-5.90%

Soybeans

-6.63%

Sugar #11

-4.38%

Wheat

-8.72%

White Sugar

-3.86%
Nifty Heatmap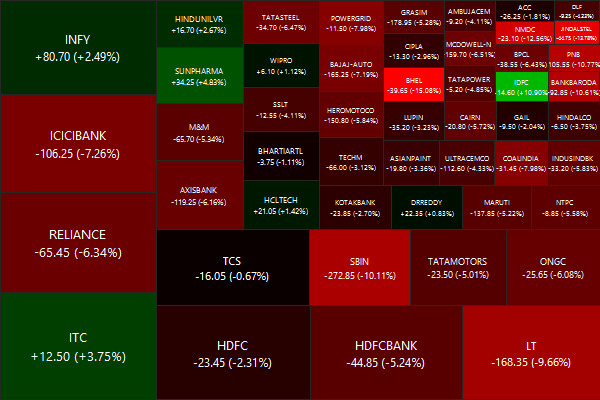 Index Returns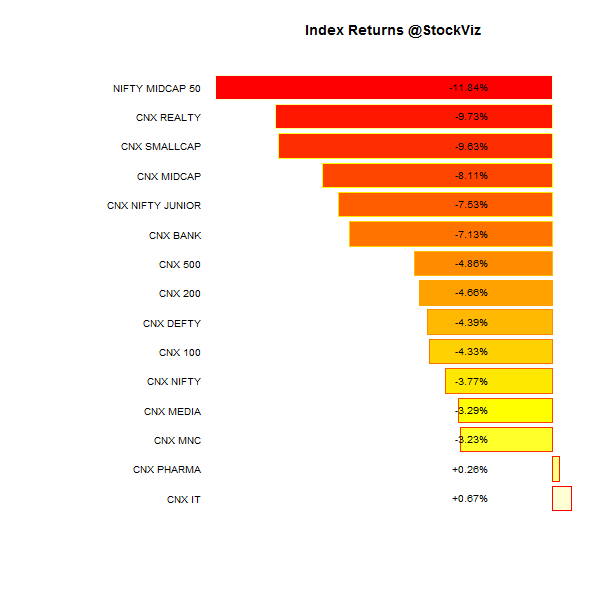 Sector Performance
Market Cap Decile Performance
| Decile | Mkt. Cap. | Advance/Decline |
| --- | --- | --- |
| 1 (micro-cap) | -9.49% | 63/76 |
| 2 | -8.52% | 55/84 |
| 3 | -9.83% | 46/93 |
| 4 | -10.80% | 50/87 |
| 5 | -8.25% | 51/89 |
| 6 | -8.42% | 45/94 |
| 7 | -8.22% | 50/88 |
| 8 | -8.41% | 54/85 |
| 9 | -6.88% | 65/74 |
| 10 (mega-cap) | -4.45% | 62/77 |
Mid-caps, that saw an incredible Modi-hopium rally experienced deep corrections.
Top winners and losers
Banks, industrials and Adanis felt the brunt of the Modi-hopium hangover.
Etfs
Looks like the market expected a lot more for PSU banks in the budget.
Investment Theme Performance
No winners, only different shades of red…
Yield Curve
Typically, you would expect bonds to rally whenever equities fall, but not this time. Yields rose this week.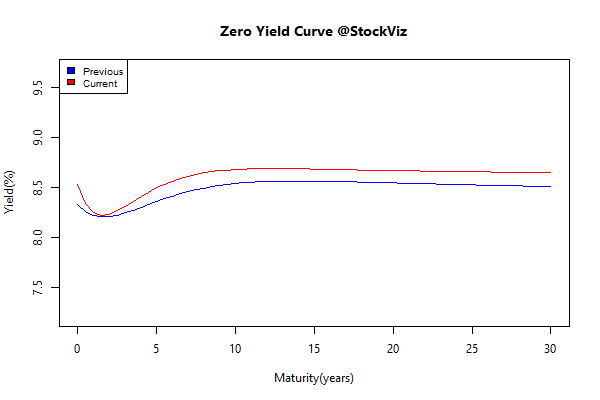 Advance Decline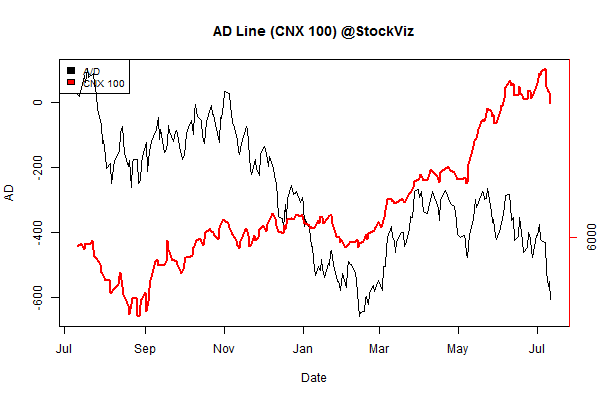 Nifty OI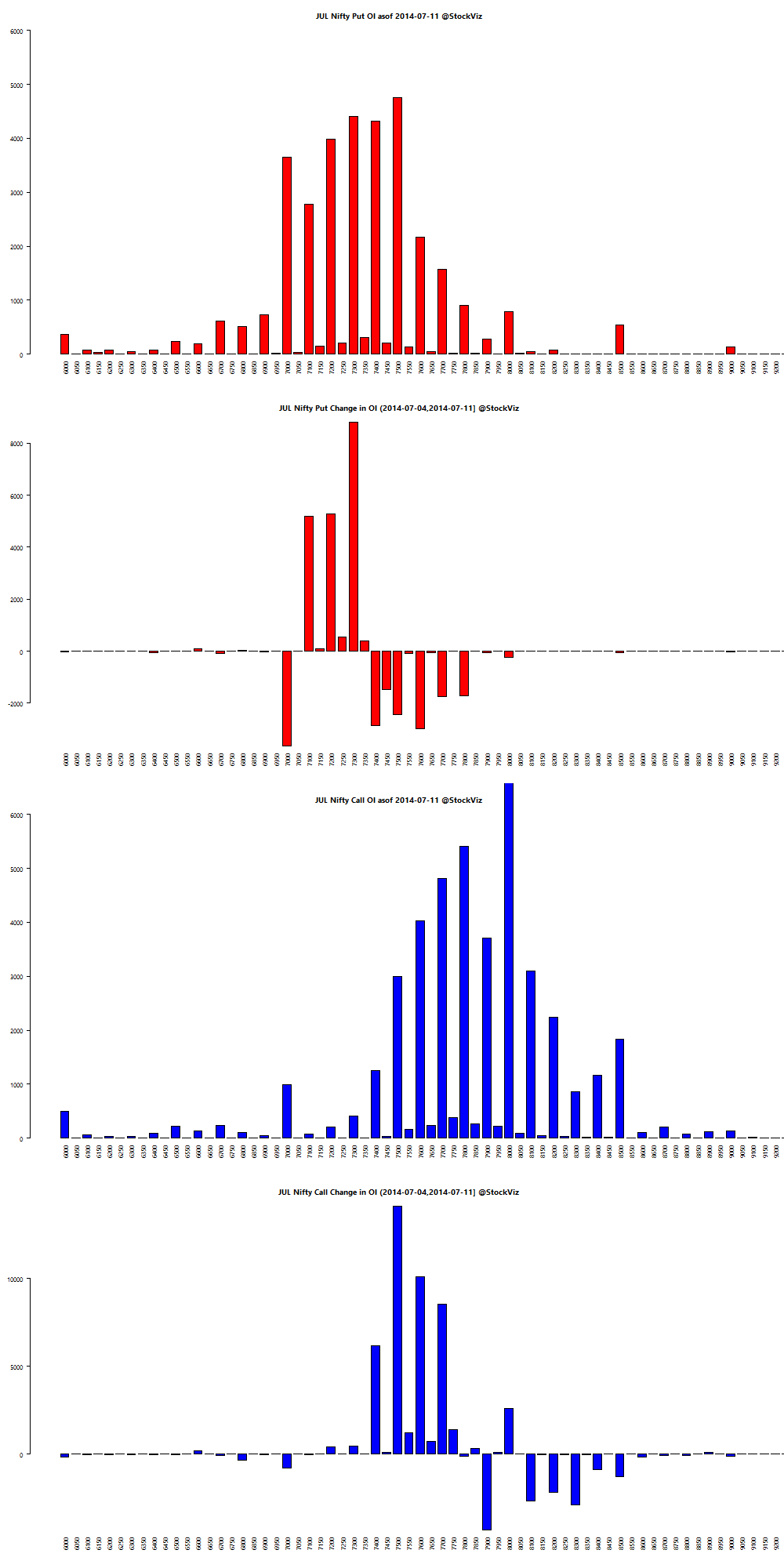 Thought for the weekend
What you think you know about money can hurt you:
You too can be Warren Buffett
You get what you pay for
You should focus either on fundamentals or technical analysis
The myth of 'passive' investing
The stock market will make you rich
You have to beat the market
'Stocks for the long run' is the best strategy