We defined the spread between a pair to be:
spread = A – βB
where A and B are prices and β is the first regression coefficient.
The β is also known as the hedge ratio.
Neither β, nor the relationship is "guaranteed" to be stable. Here are the p-values and β of Bank Nifty vs. ICICI Bank nearest to expiry futures, with a 50-day look-back: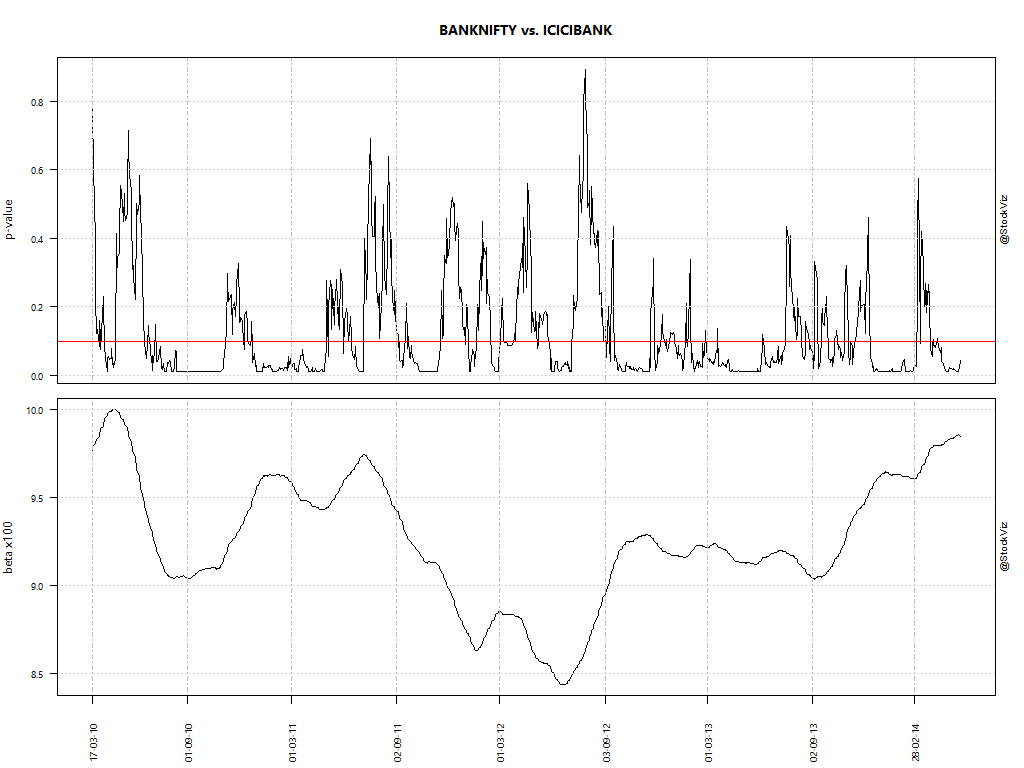 As you can see, the spread has periods of stability and adjustment. And sometimes, the stability is the anomaly.
To be continued…
Related articles