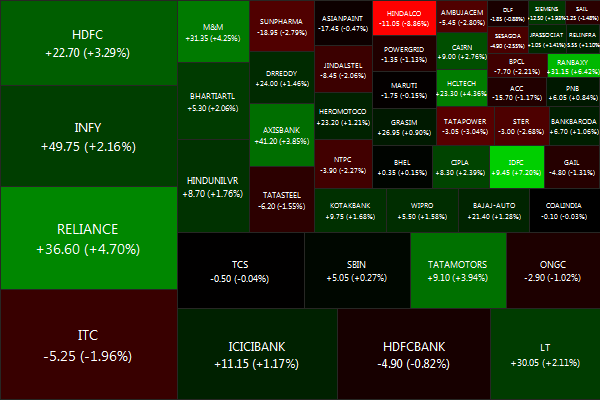 The NIFTY ended on a positive note, drifting up +0.67% for the week.
Biggest losers were HINDALCO (-7.52%), BPCL (-3.39%) and TATAPOWER (-2.75%).
And the biggest winners were RANBAXY (+6.60%), IDFC (+6.51%) and RELIANCE (+4.35%).
Advancers lead decliners 30 vs 20
Gold: +0.87%, Banks: +0.63%. Infrastructure: +1.70%
Daily news summaries are here.
Have a nice long weekend. See you on Tuesday!