SSL
SSL (Secure Sockets Layer) is the standard security technology for establishing an encrypted link between a web server and a browser. This link ensures that all data passed between the web server and browsers remain private and integral. SSL is an industry standard and is used by millions of websites in the protection of their online transactions with their customers. (ssl.com)

You may have noticed the 'lock' icon in your browser address bar followed by 'https://' – this indicates that the communication between your browser and the StockViz server is encrypted.
Mixed content
Although everything that is coming from StockViz is encrypted, we depend on external vendors who do not support SSL. Besides, all of our old blog post images are un-encrypted. When both encrypted and un-encrypted data is supplied to your browser, you will get a "mixed content" warning.
You can ignore this warning – both Chrome and Firefox don't make a big deal out of it. However, Internet Explorer users may face annoying warning messages.
Internet Explorer
IE users will need to go to Internet Options -> Security -> Custom Level -> Display mixed Content and select 'Enable'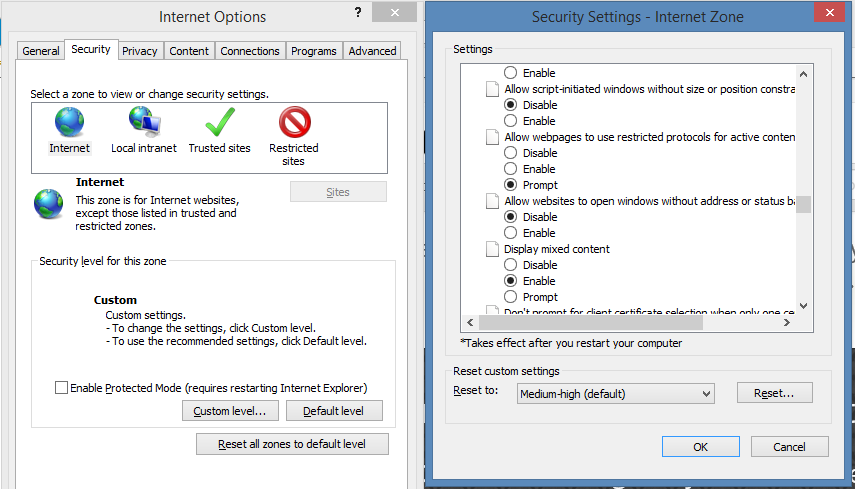 If you run into any issues, send us a WhatsApp or email us.