Equities
Commodities
Energy
Brent Crude Oil

+4.77%

Ethanol

+0.61%

Heating Oil

+2.42%

WTI Crude Oil

+1.81%

Natural Gas

+7.24%

RBOB Gasoline

+1.03%
Metals
Gold 100oz

-8.32%

Palladium

+24.50%

Platinum

-7.73%

Silver 5000oz

-7.82%

Copper

+20.55%
Agricultural
Lean Hogs

+8.46%

Lumber

+9.68%

Coffee (Arabica)

-10.77%

Coffee (Robusta)

-7.49%

Corn

-4.93%

Cotton

+2.47%

Feeder Cattle

+5.36%

Orange Juice

-0.05%

Soybean Meal

-0.13%

Soybeans

+3.47%

Sugar #11

-10.56%

Wheat

-7.27%

Cattle

+6.29%

Cocoa

-13.63%

White Sugar

-10.64%
International ETFs (USD)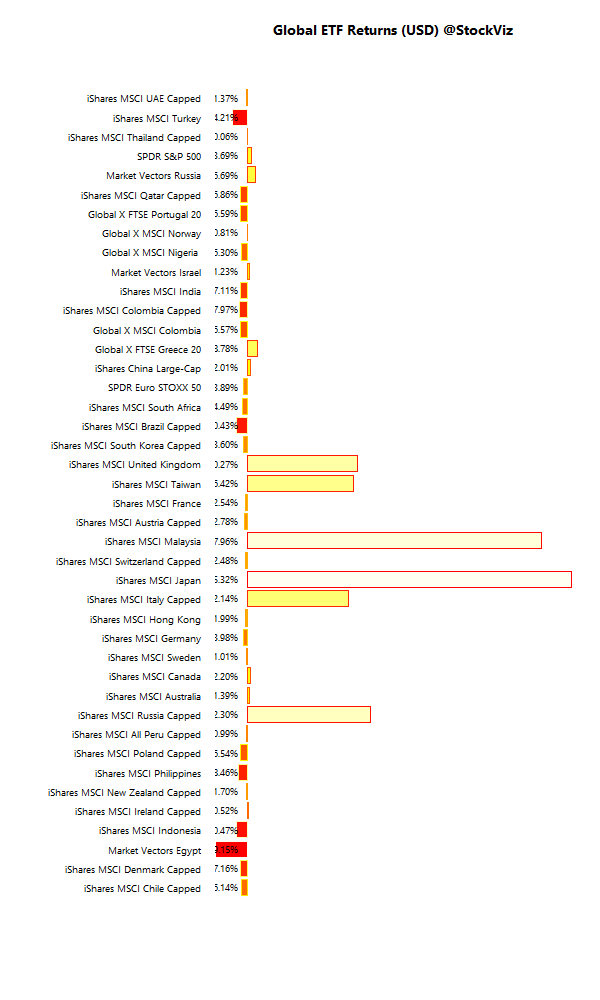 Nifty Heatmap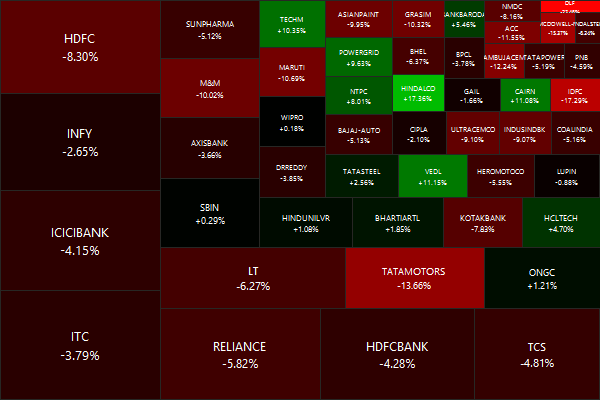 Index Returns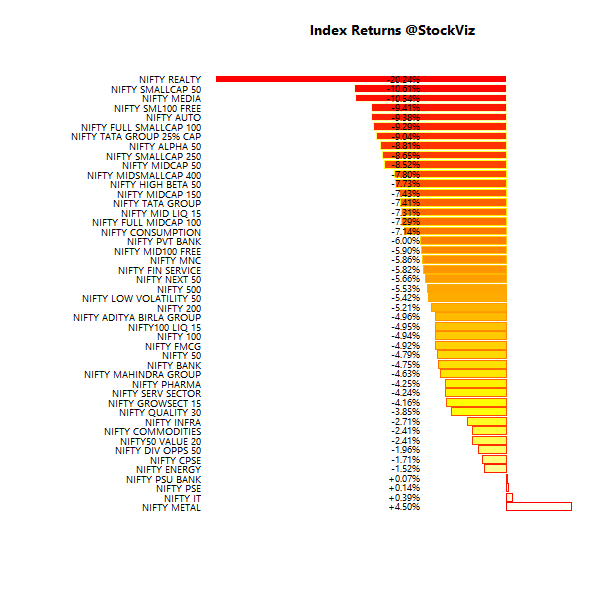 More: Sector Dashboard
Market Cap Decile Performance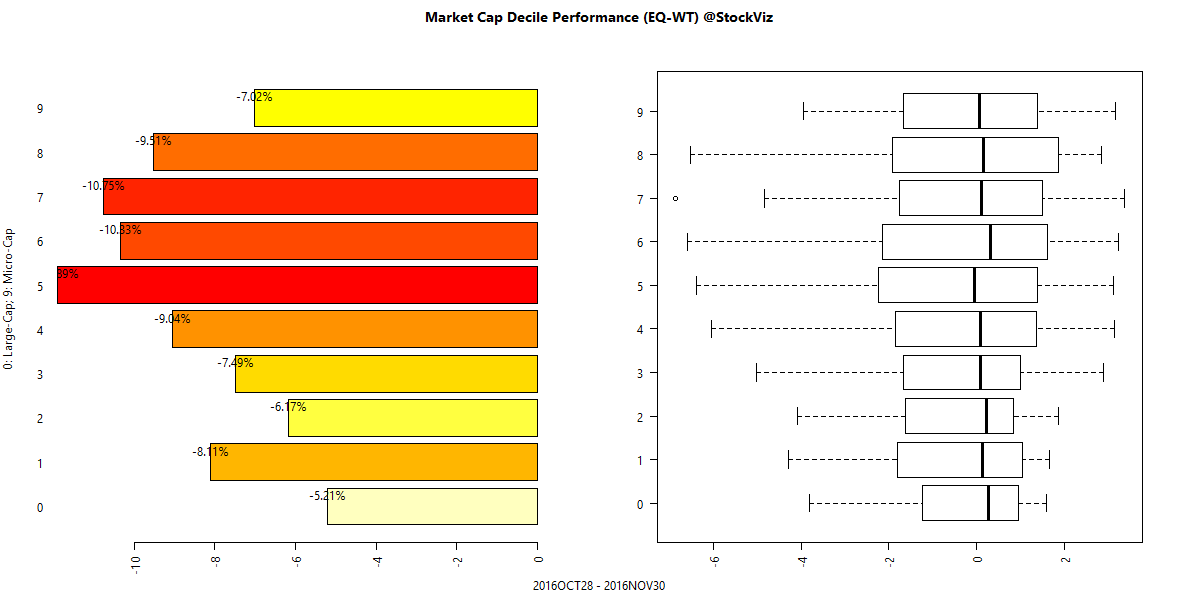 More: Equal-Weight Deciles, Cap-Weight Deciles
ETF Performance
Small and Midcaps took it on the chin…
Yield Curve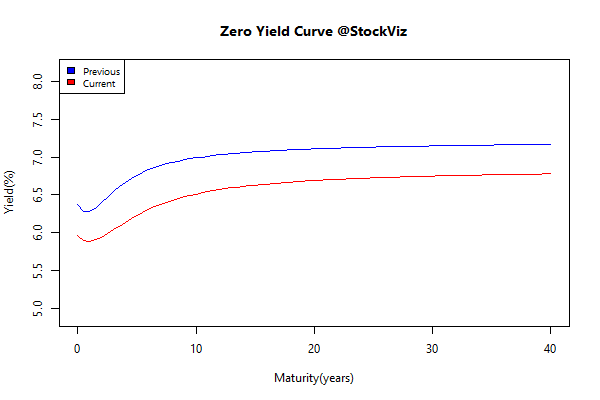 Bond Indices
| Sub Index | Change in YTM | Total Return(%) |
| --- | --- | --- |
| 0 5 | -0.49 | +2.02% |
| 5 10 | -0.55 | +3.55% |
| 10 15 | -0.51 | +4.53% |
| 15 20 | -0.42 | +4.68% |
| 20 30 | -0.43 | +5.57% |
Massive, across the board, shift down in the curve…
Investment Theme Performance
Momentum Themes got shellacked but Momo's performed better over all…
Equity Mutual Funds
Bond Mutual Funds
Institutional trends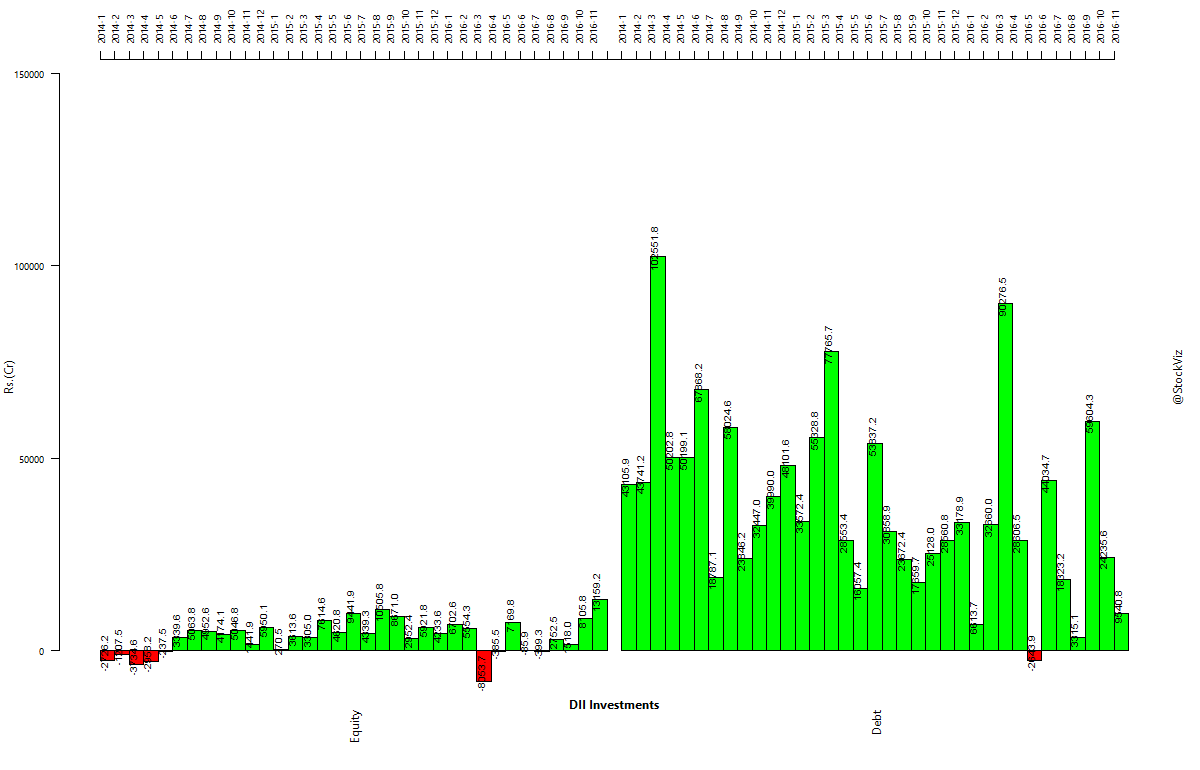 FIIs trampeded out of both bonds and equities in November. Tump's win lead to a steep rally in the US dollar and a spike in US bond yields that sucked liquidity out of risk assets.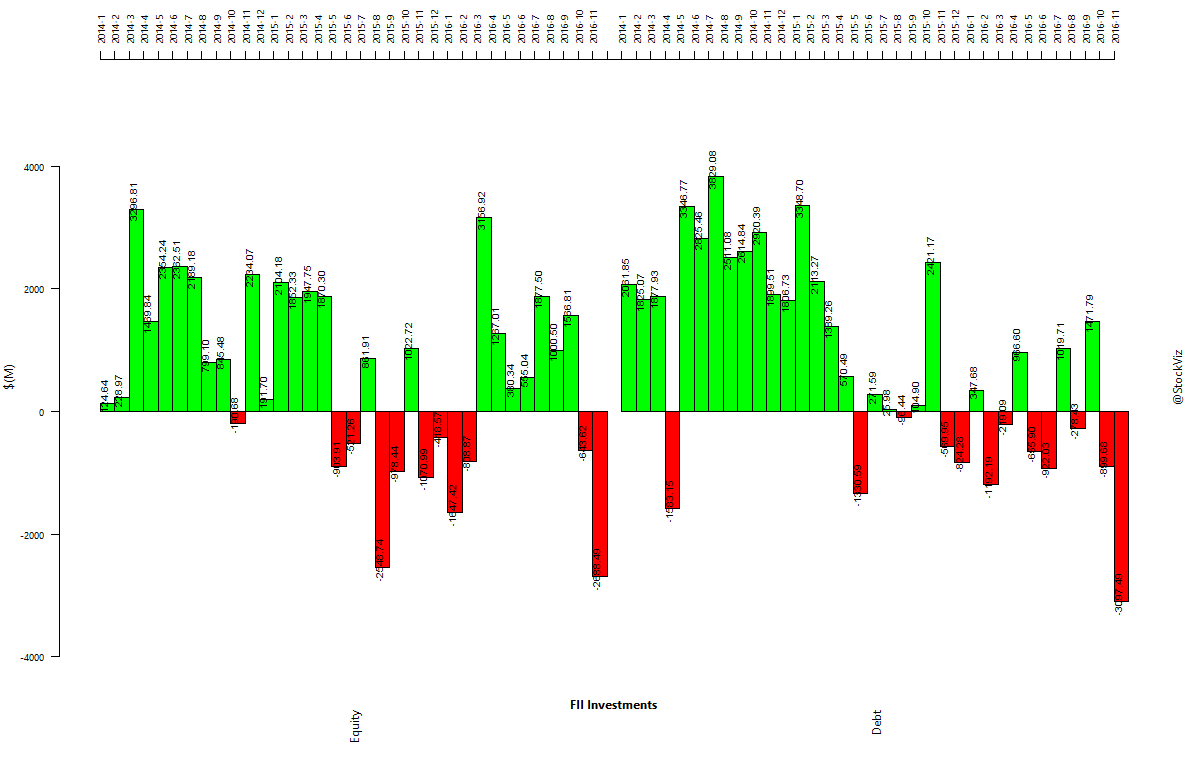 Books I read in November

The Clash of the Cultures: Investment vs. Speculation (Amazon, Notes)
John Bogle, the father of index funds lays out the case for passive indexing. His main argument is that as most of the assets are held by institutional managers who compete with other institutional managers and are more focused on asset gathering than being fiduciaries, investors should quit active management and buy-and-hold passive investments that just track a broad-based market-cap index at a low cost.
He makes this argument for the US markets, where institutional ownership of equities is over 70%. It is something that Indian investors should make a note of. As of right now, institutional ownership of equities is low. But as mutual funds, NPS and AIF ownership begin to cross over 50% of the market, it is time to shift from active to passive.
The Party: The Secret World of China's Communist Rulers (Amazon, Notes)
tl;dr: The Chinese Communist Party owns everything in China.