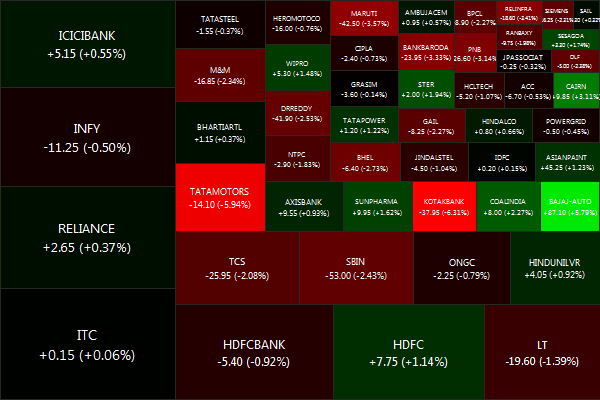 The NIFTY ended tepid, moving just +0.49% for the week.
Biggest losers were KOTAKBANK (-6.59%), TATAMOTORS (-5.32%) and RELINFRA (-3.79%).
And the biggest winners were BAJAJ-AUTO (+6.21%), CAIRN (+3.38%) and BHARTIARTL (+2.18%).
Decliners eclipsed advancers 31 vs 19
Gold: +0.22%, Banks: +0.08%. Infrastructure: -0.80%,
Could this be the first of many? Microsoft posted a rare quarterly loss, its first in its 26 years as a public company (WSJ)
Daily news summaries are here.