Coal India Limited (CIL) is at the receiving end from different quarters. While, on the one hand, it is facing the government's wrath for failing to fulfill the country's burgeoning coal demand, minority shareholders, on the other side, are crying foul at the lack of corporate governance standards at CIL and its failure to protect their interests.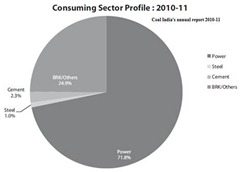 On Tuesday, the government issued a presidential directive to force CIL to sign fuel supply agreements (FSAs) with power producers to supply as much as 80% of the fuel requirements committed to power plants. Softening the blow, it however, allowed the PSU's board the freedom to decide on penalty that would be payable in case it breaches the pact.
The presidential diktat was enforced after Independent Directors of CIL's board, which has been holding discussions for the last few days, put their foot down on committing fuel supplies.
Going by CIL's current output and ramp-up capabilities, independent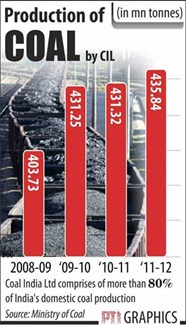 directors felt it was impossible for the state-run miner to meet supply requirements and it may have to opt for imports which is a costly affair.
Instead, they questioned the lower price paid by the power sector for coal and suggested that CIL should cut down on fuel supplies to the power sector and sell excess coal through e-auction to augment profitability.
Amidst this furor over fuel supplies, investors are clearly not impressed at the way Coal India is being arm-twisted. UK-based hedge fund and CIL shareholder, The Children's Investment Fund Management (TCI) has threatened arbitration against the Indian government, alleging that the government was going out of its way to help private power producers by pressurizing CIL.
TCI, which holds 1% stake in the monopolistic miner, has charged Coal India of selling the fuel at a price that's up to 70% lower than the market price, hurting minority shareholders.
The country's powerful lobby comprising of Cyrus Mistry, Anil Ambani and other corporates, who forced the government's hand on Coal India by knocking on the PM's door for seeking solution to the power crisis, must be relieved as more than 25,000 MW projects will be kick-started. The demand-supply gap for coal, which stood at 84 million tonnes (MT) during FY 2010-11 is likely to touch 142 MT in FY 2011-12.
While the Prez decree will awaken Coal India from its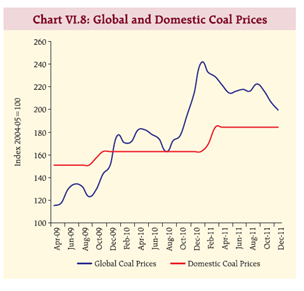 deep slumber and help meet fuel requirements, the government would do well to address some pertinent issues that plague the miner than just issuing diktats. Coal India faces land acquisition problems and delays in environmental clearances due to which several projects have missed deadlines while domestic prices are yet to align with international rates, hurting the company's profits. To make matters worse, the coal behemoth has almost been headless, critically hampering its decision-making. At present additional secretary in the ministry Zohra Chatterjee is filling the post.
If Coal India is to retain its tag as the darling of D-Street (thanks to its blockbuster listing), the government would do well to address these 'bitter truths' instead of just administering 'bitter pills'.
---
[stockquote]COALINDIA[/stockquote]