We love dividends at StockViz. In fact, if dividend were to be a girl (or a boy), we would've sent her a box of chocolates today. We are constantly on the lookout for new companies that announce dividends. There have been none so far this year, but here's a handy chart to give you an idea of the number new dividend announcers by year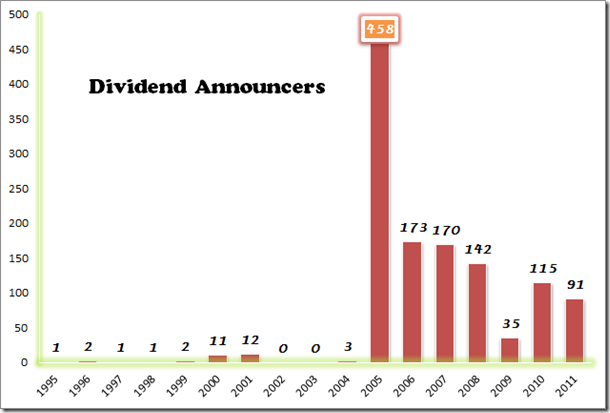 When a company announces dividends, we take it as a sign of confidence from management that it can fund its growth through internal cashflows and has some left over to pay out as dividends.
You can use our screener to hunt for these gems and more!