The Economist has a handy chart on the effect of the Supreme Court's ruling on different telecom operators:
Least we forget, the ham handed sale of 2G spectrum had the perverse effect of unleashing a price war as the new acquirers of below market spectrum went on a customer acquisition tizzy. Airtel was the biggest loser with ARPU sliding from Rs. 292 in 2008 to Rs. 187 in Q3 2011.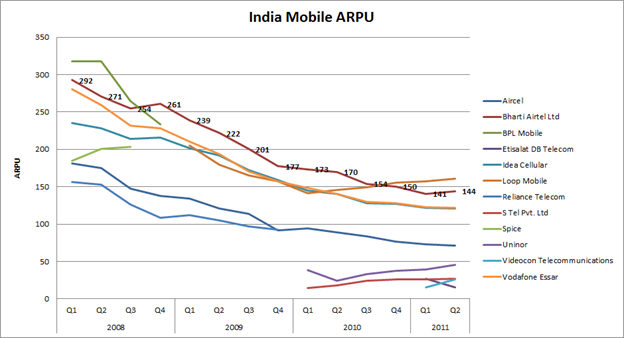 The new entrants – Uninor, S Tel and later Videocon were willing to work at Rs. 15-40 ARPU to gain market-share. But with them gone had having to bid for spectrum in an auction, the old schoolers – Airtel, Vodafone, Aircel and RCom – should be able to increase ride the "reversion to mean" of mobile subscription rates.