Your world at 9am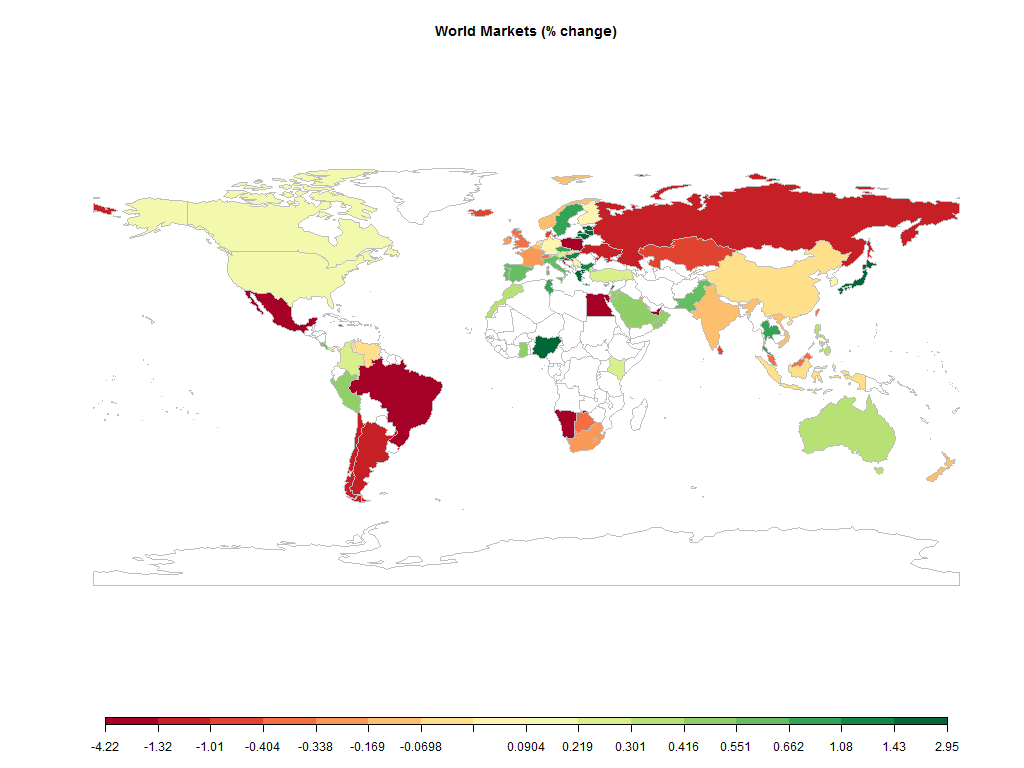 Equities
Commodities
Energy
Brent Crude Oil

+0.28%

Ethanol

-0.21%

Heating Oil

+0.25%

Natural Gas

+0.68%

RBOB Gasoline

+0.40%

WTI Crude Oil

+0.42%
Metals
Copper

+0.62%

Gold 100oz

+0.16%

Palladium

+0.11%

Platinum

-0.08%

Silver 5000oz

+0.00%
Agricultural
Cattle

-0.49%

Cocoa

+0.83%

Coffee (Arabica)

-2.45%

Coffee (Robusta)

-4.06%

Corn

-0.91%

Cotton

-0.35%

Feeder Cattle

-0.03%

Lean Hogs

-0.72%

Lumber

-0.61%

Orange Juice

+2.47%

Soybean Meal

+0.12%

Soybeans

-0.69%

Sugar #11

-0.63%

Wheat

-1.32%

White Sugar

-0.65%
Must reads
Voices:
The Indian economy needs to worry less about inflation and more about growth and reform – Columbia University economics professor Arvind Panagariya. (WSJ)
The new government will have to play its role in taming inflation. India cannot get back to the path of sustained growth unless it first gets inflation under control. – LiveMint
The country must move towards an era of discipline to reduce the fiscal shortfall, contain inflation and improve economic growth. "Short term disciplining till we reverse the present trend will give us long term benefits." – Finance minister Arun Jaitley (LiveMint) #inflation #rates #economy
Evolution: as the human brain has got stronger, so the species's muscles have got weaker. Keeping the brain running is so demanding that only the invention of cooking, which makes more nutrients available from a given amount of food than can be extracted from it in its raw state, permitted the neurological expansion which created Homo sapiens. This need to supply the brain with energy suggests that other human organs are under pressure to economise. And muscle, it seems, has economised a lot. (Economist)
Charlie Munger on Human Misjudgement:

Good luck!