NIFTY Summary:
Nov 18000 calls added 3,66,600 contracts.
Nov 18700 calls shed 2,42,350.
Nov 17400 puts added 3,04,900.
Nov 17300 puts shed 1,23,250.
Our trend model indicates a SHORT on the NIFTY and SHORT on the BANKNIFTY.
NOV NIFTY OI
NOV BANKNIFTY OI
NIFTY Weighted Avg. Open Interest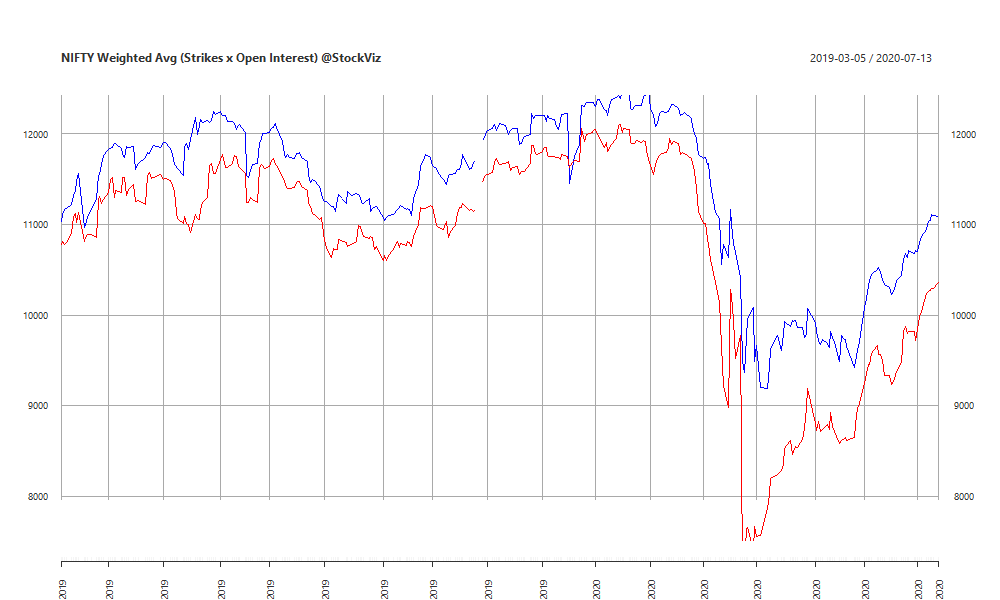 NOV NIFTY Volatility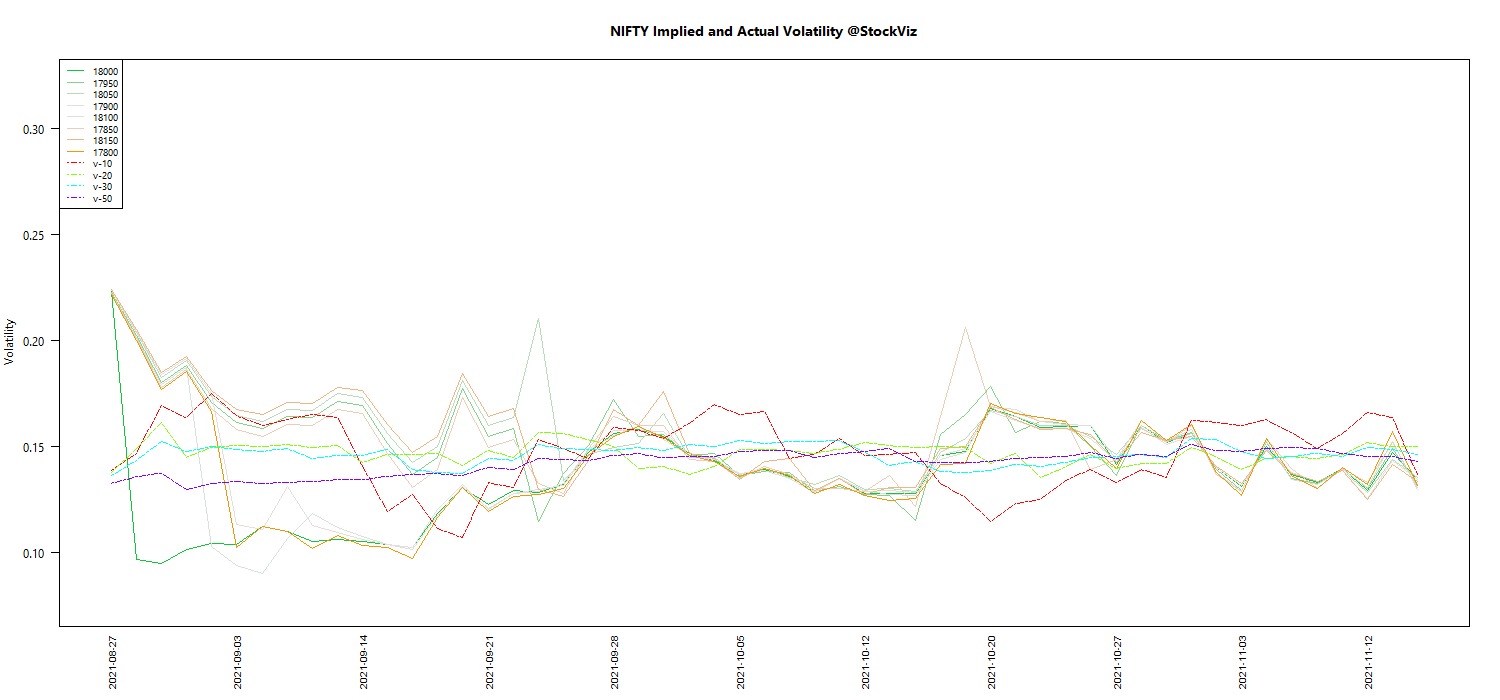 NOV BANKNIFTY Volatility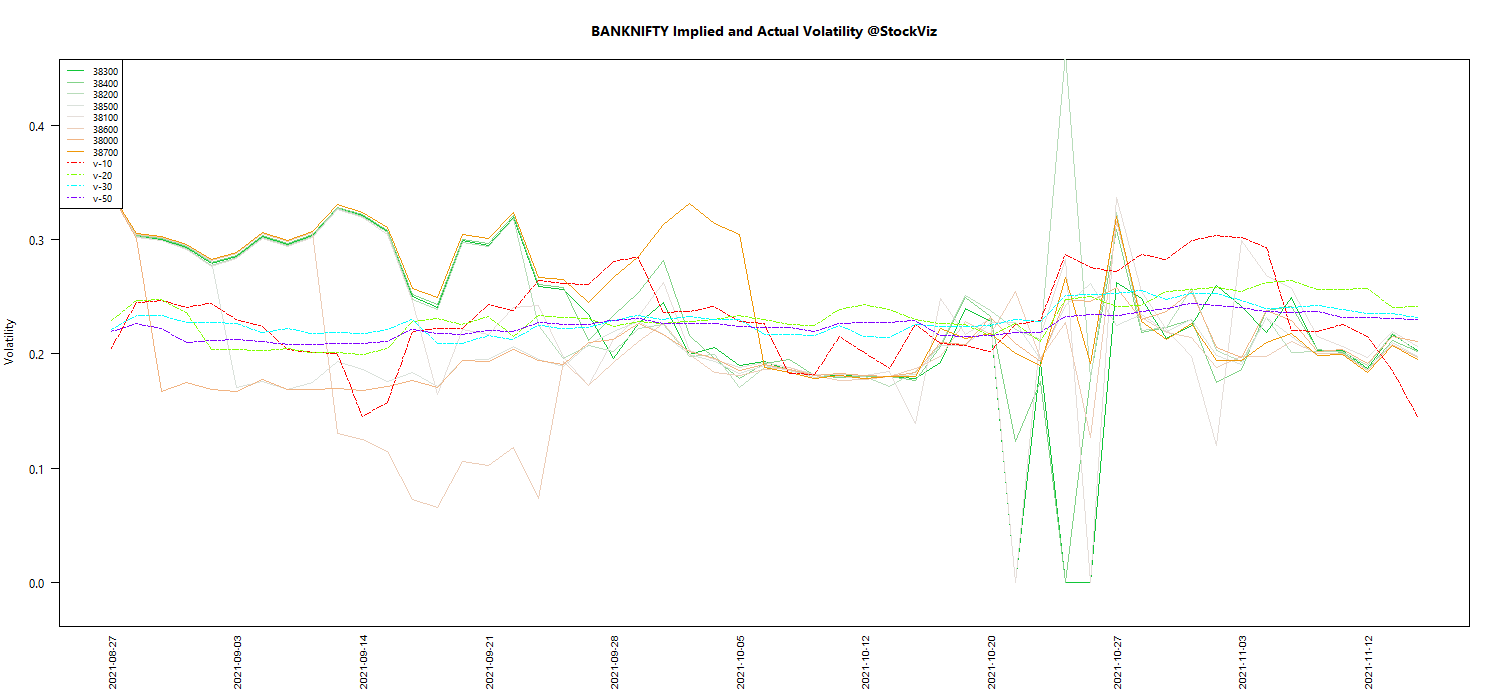 Dotted lines indicated actual underlying volatility. Solid lines are IVs.

Marketwide OI
Securities under ban today: BHEL, IBULHSGFIN, IRCTC, NATIONALUM, PNB, SAIL, SUNTV.