Your world at 9am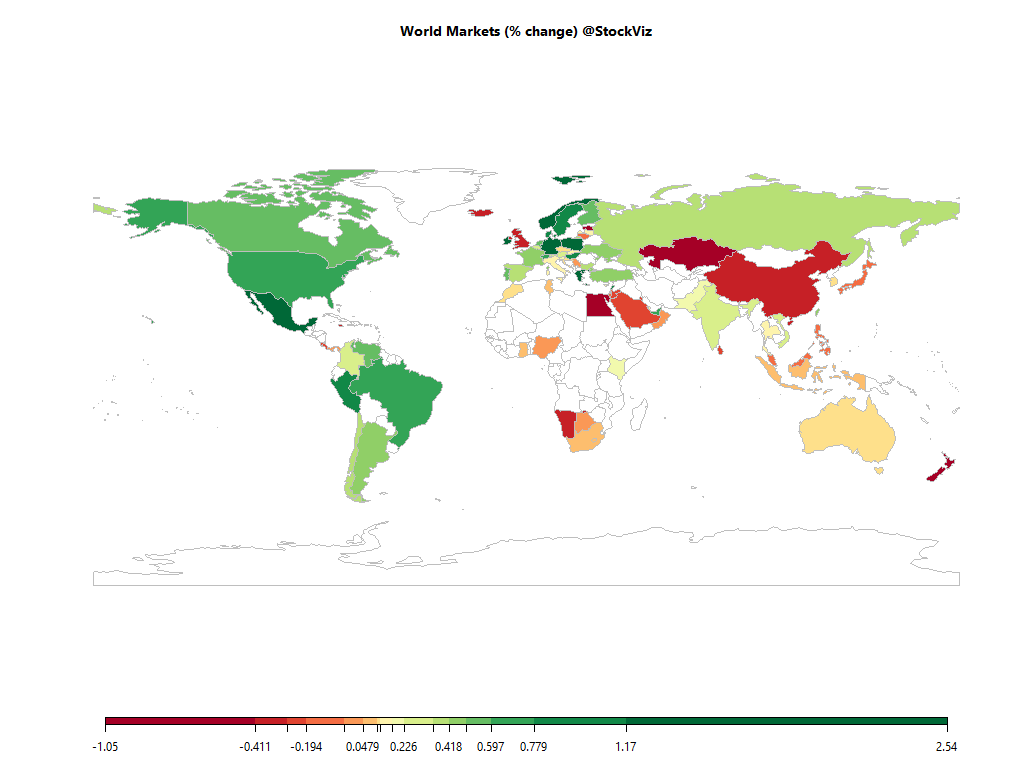 Equities
Commodities
Energy
Natural Gas

+0.47%

Brent Crude Oil

+0.46%

Ethanol

+0.00%

Heating Oil

+0.45%

WTI Crude Oil

+0.37%

RBOB Gasoline

+0.88%
Metals
Copper

+0.00%

Gold 100oz

-0.11%

Palladium

+0.77%

Platinum

+0.03%

Silver 5000oz

+0.00%
Agricultural
Cattle

+0.00%

Cocoa

+0.00%

Orange Juice

+0.00%

Coffee (Robusta)

+0.00%

Soybean Meal

-0.06%

Soybeans

+0.12%

Coffee (Arabica)

+0.00%

Feeder Cattle

+0.00%

Lean Hogs

+0.00%

Lumber

+0.00%

White Sugar

+0.00%

Corn

+0.20%

Cotton

+1.24%

Sugar #11

+0.00%

Wheat

+0.40%
Out of 42 world ETFs listed in NYSE that we track, 29 are trading above their 10-day SMA and 37 are trading above their 50-day SMA.
Must Reads
RBI dy governor Viral Acharya asks banks to act on NPAs with a sense of urgency
Mumbai: Newly-appointed Reserve Bank deputy governor Viral V Acharya on Tuesday called for some urgent steps to resolve NPAs, saying none of the "piece-by-piece approach" offered so far has worked, including the AQR, simply because of "the many discretions given to banks" as also their "skewed ince
Tech and the Fake Market tactic
American culture loves to use the ideal of competitive free markets as the solution to all kinds of social problems.
Check out our Global Macro Dashboard for currency, commodity, bonds and credit charts.
Good luck!