Your world at 9am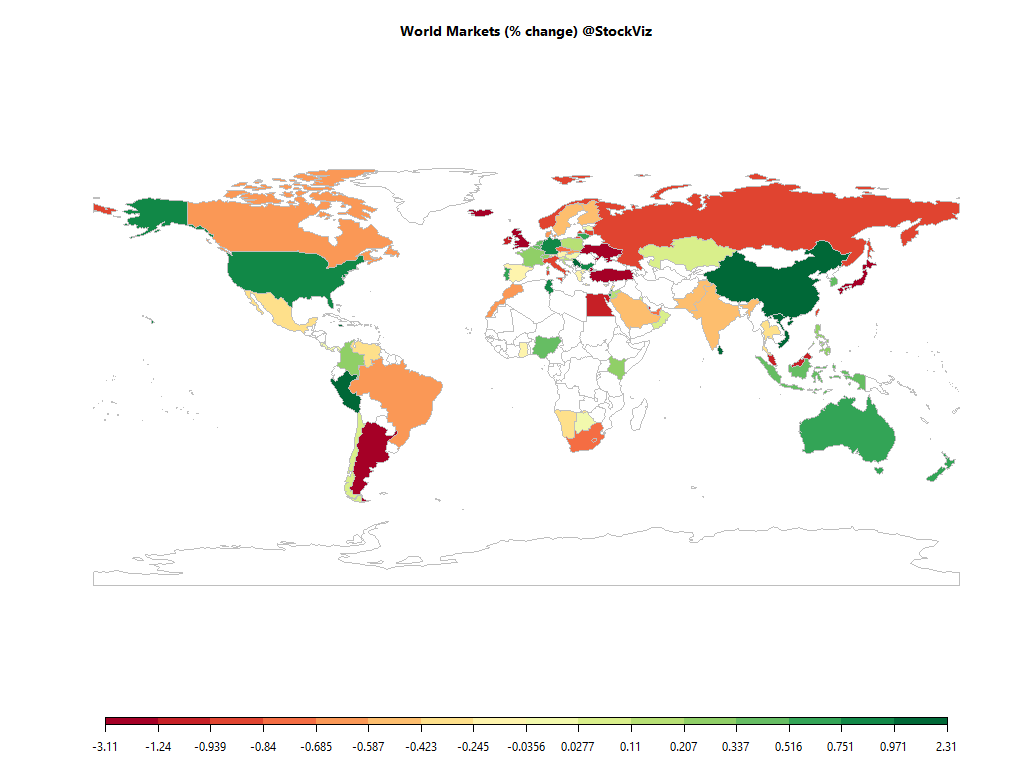 Equities
Commodities
Energy
RBOB Gasoline

-0.17%

Brent Crude Oil

+0.81%

Natural Gas

+0.24%

WTI Crude Oil

+0.69%

Ethanol

+0.00%

Heating Oil

+0.58%
Metals
Platinum

-0.11%

Gold 100oz

-0.17%

Copper

-0.66%

Palladium

-0.18%

Silver 5000oz

+0.14%
Agricultural
Coffee (Arabica)

+0.00%

Coffee (Robusta)

+0.00%

Corn

+0.45%

Feeder Cattle

+0.00%

Lean Hogs

+0.00%

White Sugar

+0.00%

Lumber

+0.00%

Sugar #11

+0.00%

Cocoa

+0.00%

Cotton

+0.00%

Orange Juice

+0.00%

Soybean Meal

-0.23%

Soybeans

+0.34%

Cattle

+0.00%

Wheat

+0.00%
Out of 42 world ETFs listed in NYSE that we track, 21 are trading above their 10-day SMA and 38 are trading above their 50-day SMA. Also, there were 21 sigma events over the last 24 hours. Details here.
Must reads
Passenger vehicles sales up 16% in April. (FE)
Mines and Minerals Bill clears Rajya Sabha. A flood of M&A to come? (ET)
The Reserve Bank of India has told banks not to clear long-term credit in the garb of working capital loans of up to 10 years to stressed accounts. (LiveMint, #regulation)
That was quick: robo-advisor growth rates in the US are falling rapidly, to just 1/3rd their levels of one year ago. (Kitces)
Saudi Arabia's post-oil future: "It's been like a father telling his 40-year-old son that it's time to go out and get a job." (Economist)
Good luck!