Your world at 9am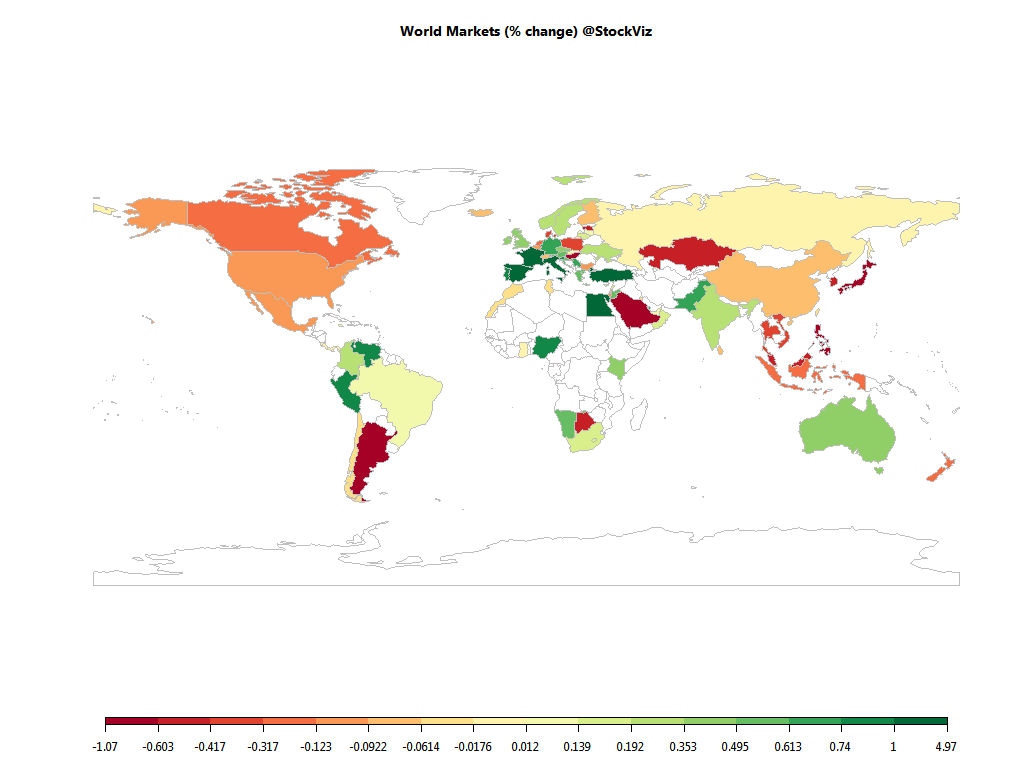 Equities
Commodities
Energy
Heating Oil

+0.57%

Brent Crude Oil

+0.32%

WTI Crude Oil

+0.38%

Ethanol

+0.00%

Natural Gas

+0.23%

RBOB Gasoline

+0.65%
Metals
Gold 100oz

+0.82%

Platinum

+1.19%

Palladium

+0.26%

Copper

+1.08%

Silver 5000oz

+0.00%
Agricultural
Soybeans

+0.59%

Orange Juice

+0.00%

White Sugar

+0.00%

Cocoa

+0.00%

Corn

+0.67%

Feeder Cattle

+0.00%

Lean Hogs

+0.00%

Lumber

+0.00%

Soybean Meal

+0.67%

Cattle

+0.00%

Coffee (Arabica)

+0.00%

Coffee (Robusta)

+0.00%

Cotton

-0.15%

Sugar #11

+0.00%

Wheat

+0.90%
Must Reads
What a Trump Presidency Means for Asian Stocks
This is an extract of a longer research report by Nomura's Asia global markets research team entitled "Trumping Asia".
Funds chase stressed assets down the rabbit hole
Stressed asset funds are the flavour of the season. On Wednesday, State Bank of India (SBI) said that it has signed a memorandum of understanding with Brookfield Asset Management to purchase distressed assets.
Alibaba wants a pie of not just e-commerce in India, but also its $1.3 trillion retail market
For Alibaba, India is a big market, and that's not a secret. But what does its management really think of India's e-commerce market? That's the question on everybody's mind.
Maybe Negative Yields Are a Sign of Prosperity
Just when it seemed that negative yields could not spread any further, they did. Corporate bonds paying negative interest rates now account for about $512 billion of market value, bringing the world close to a total of nearly $10 trillion in securities with yields below zero.
PM Abe's plan for $265 billion stimulus puts pressure on BOJ to ease
TOKYO Japan's prime minister unveiled a surprisingly large $265 billion stimulus package on Wednesday to reflate the world's third-largest economy, adding pressure on the central bank to match the measures with monetary stimulus later this week.
Good luck!