Your world at 9am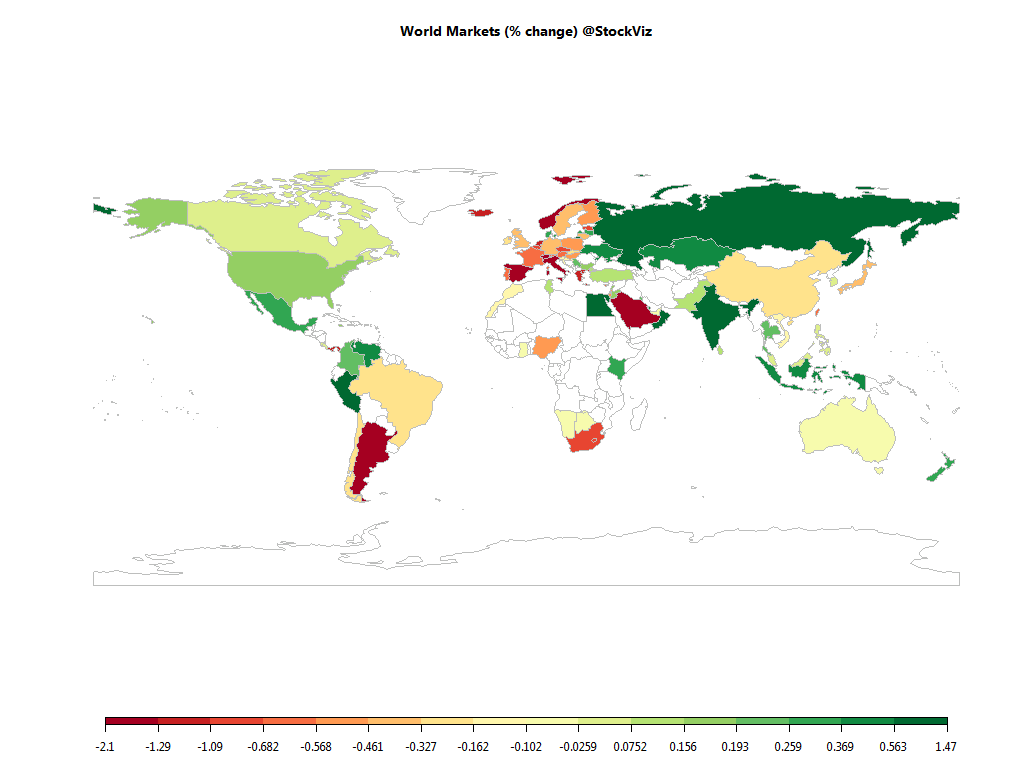 Equities
Commodities
Energy
Ethanol

+0.00%

Natural Gas

-0.42%

WTI Crude Oil

-0.19%

Heating Oil

+0.00%

Brent Crude Oil

-0.19%

RBOB Gasoline

-0.43%
Metals
Gold 100oz

+0.17%

Platinum

+0.18%

Copper

+0.00%

Palladium

+0.37%

Silver 5000oz

+0.69%
Agricultural
Soybeans

+0.60%

Sugar #11

+0.00%

Wheat

+0.24%

Coffee (Arabica)

+0.00%

Coffee (Robusta)

+0.00%

Cotton

-0.53%

Orange Juice

+0.00%

Soybean Meal

+0.23%

Cocoa

+0.00%

Corn

+0.23%

Feeder Cattle

+0.00%

Lean Hogs

+0.00%

Lumber

+0.00%

White Sugar

+0.00%

Cattle

+0.00%
Must Reads
GST Bill: Odd numbers
The Centre is keen on passing the Goods and Services Bill in the current session of Parliament. The Bill, officially known as The Constitution (122nd Amendment) (GST) Bill, 2014, requires amending the Constitution to bring a goods and service tax that will subsume all indirect taxes.
The Unbearable Transience of Alpha
In 2004 I enjoyed my 15 minutes of fame for an article I wrote called The Tao of Alpha, in which I explained the concept of alpha as a zero-sum game.
Of elections and inflation in India
Good luck!