Your world at 9am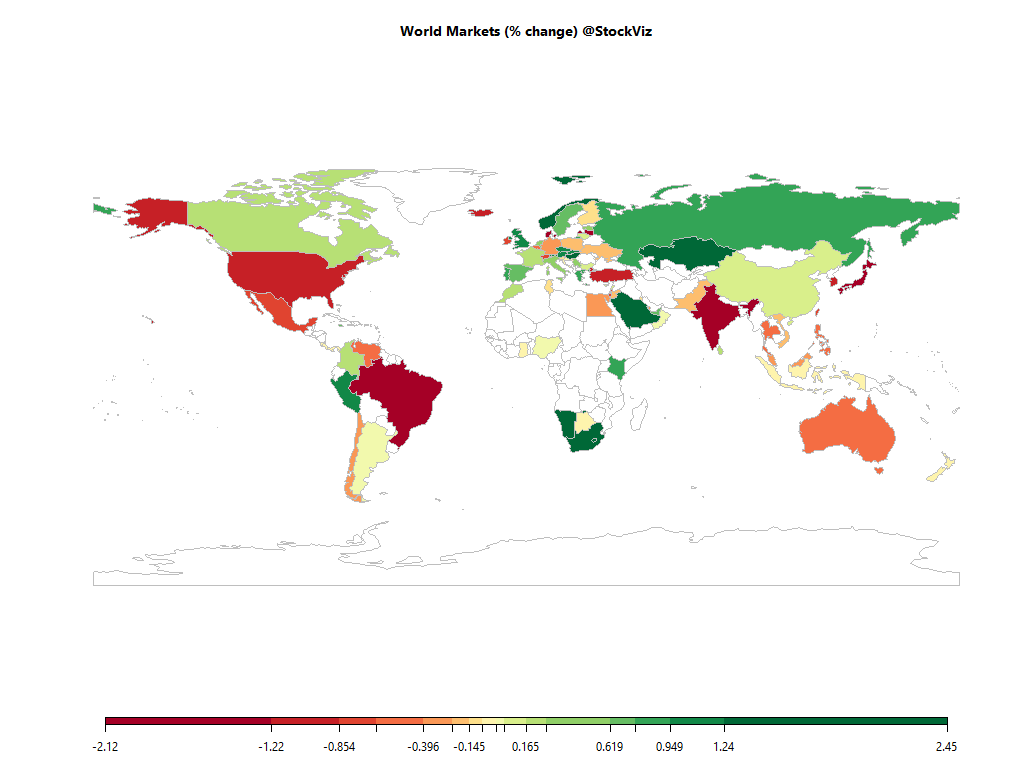 Equities
Commodities
Energy
Natural Gas

-0.37%

WTI Crude Oil

-0.52%

RBOB Gasoline

+0.20%

Heating Oil

-0.39%

Brent Crude Oil

-0.63%

Ethanol

+0.00%
Metals
Gold 100oz

+0.10%

Platinum

-0.51%

Silver 5000oz

+0.00%

Copper

+0.00%

Palladium

-0.13%
Agricultural
Lean Hogs

-0.10%

Lumber

-0.03%

Orange Juice

+0.00%

White Sugar

+0.00%

Coffee (Arabica)

+0.00%

Soybean Meal

-0.74%

Soybeans

-0.50%

Sugar #11

+0.00%

Cocoa

+0.00%

Coffee (Robusta)

+0.00%

Feeder Cattle

-0.04%

Cattle

-0.10%

Corn

-0.15%

Cotton

+0.00%

Wheat

+0.13%
Out of 42 world ETFs listed in NYSE that we track, 18 are trading above their 10-day SMA and 17 are trading above their 50-day SMA.
Must Reads
India-Pakistan Tensions: India's Expanded Toolkit
The Indian Army initiated a military strike against terror camps along the Line of Control in Kashmir. The exact nature of this action, as well as its location, remains vague.
Why People Have Been Worrying About Deutsche Bank, in 12 Charts
How do you solve a problem like Deutsche Bank AG? Its share price fell to an all-time low this week amid concerns that the bank may lack the capital to service litigation costs and meet stricter regulatory standards.
Check out our Global Macro Dashboard for currency, commodity, bonds and credit charts.
Good luck!