Your world at 9am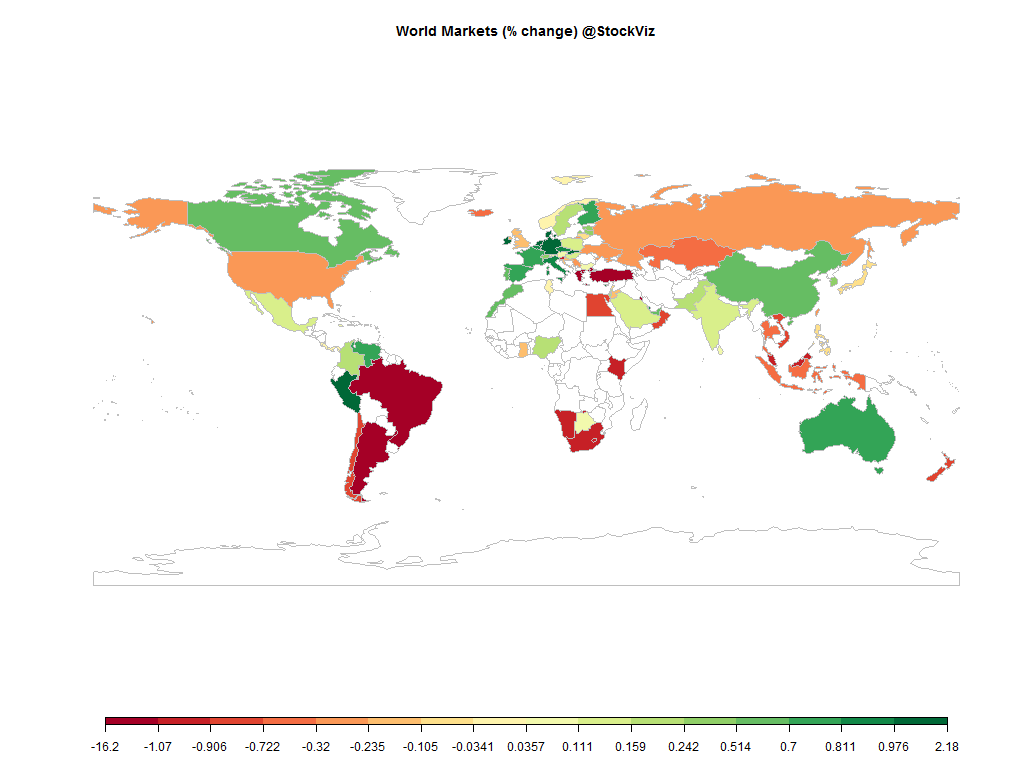 Equities
Commodities
Energy
Brent Crude Oil

+0.55%

RBOB Gasoline

+0.81%

Ethanol

+0.00%

Heating Oil

+0.53%

WTI Crude Oil

+0.75%

Natural Gas

+1.09%
Metals
Palladium

-1.29%

Platinum

-1.76%

Copper

-0.32%

Gold 100oz

-0.55%

Silver 5000oz

+0.00%
Agricultural
Coffee (Arabica)

-1.32%

Coffee (Robusta)

+0.00%

Feeder Cattle

+0.00%

Cocoa

+0.00%

Lumber

+0.00%

Soybean Meal

+0.26%

Soybeans

-0.41%

Sugar #11

-2.51%

Cattle

+0.00%

Corn

+0.48%

Cotton

-0.37%

Lean Hogs

+0.00%

White Sugar

+0.00%

Orange Juice

+0.00%

Wheat

+0.70%
Must reads
The government capitulates. The new land bill is worse than the one it tried to replace. So basically, everybody work from home. (FP)
Apropos, our central bank sets interest rates based on the monsoons. (LiveMint, #rates)
Commodity currencies are off to the worst start to a year since the financial crisis amid signs of a slowdown in China. The Canadian, Australian and New Zealand dollars plunged against the almighty US Dollar. (Bloomberg) And the carnage in commodities continues. (FT)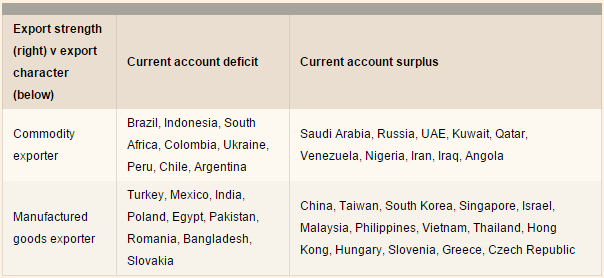 A new way of looking at EM (FT):
South-east bloc: essentially self-financing and so not keenly exposed to the global liquidity cycle. The lowest risk in terms of capital preservation and volatility.
North-west bloc: deficit-running countries that export primarily minerals and agricultural products.
North-east bloc: essentially oil-exporting.
South-west bloc: deficit-running, manufacturing exporters.
Good luck!