Your world at 9am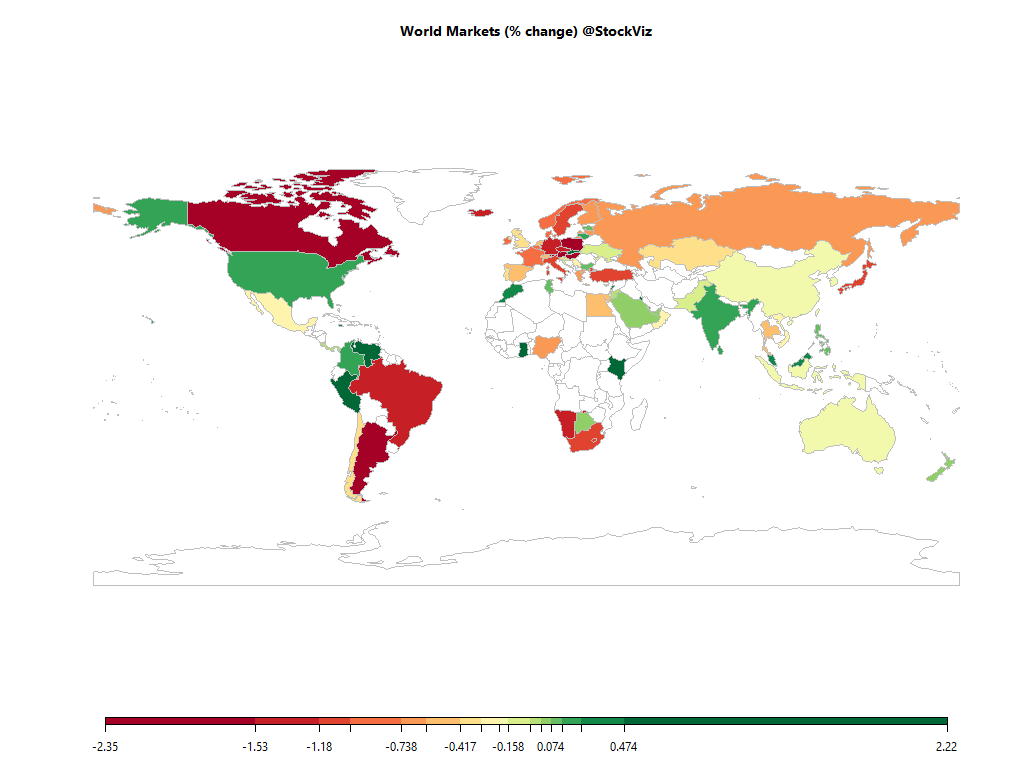 Equities
Commodities
Energy
Heating Oil

-0.10%

Ethanol

+0.00%

RBOB Gasoline

-0.11%

WTI Crude Oil

+0.31%

Brent Crude Oil

+0.41%

Natural Gas

-2.83%
Metals
Platinum

+0.24%

Gold 100oz

-0.01%

Palladium

-0.06%

Copper

-0.21%

Silver 5000oz

+0.14%
Agricultural
Cattle

+0.00%

Cocoa

+0.00%

Soybean Meal

+0.36%

Soybeans

+0.25%

Coffee (Arabica)

-2.79%

Lean Hogs

+0.00%

Lumber

+0.00%

White Sugar

+0.00%

Corn

+0.21%

Cotton

+0.00%

Coffee (Robusta)

+0.00%

Feeder Cattle

+0.00%

Orange Juice

-2.26%

Sugar #11

-1.64%

Wheat

-0.17%
Out of 42 world ETFs listed in NYSE that we track, 14 are trading above their 10-day SMA and 35 are trading above their 50-day SMA.
Must Reads
Active Versus Passive Investing: Can we End the Confusion?
I've noticed something profound the past few years: depending on your audience, the definition of active investing and passive investing is different. Well if you can't beat 'em, join 'em.
Mayo Clinic CIO on AI: This stuff is really real
IBM CEO Ginni Rometty gave a powerful keynote address at the annual HIMSS meeting in Orlando that kicked off Monday describing humanity as on the cusp of ushering in a new cognitive era.
U.S. Oil Imports' Path to Zero

Five Takeaways From Warren Buffett's Annual Letter

Check out our Global Macro Dashboard for currency, commodity, bonds and credit charts.
Good luck!