Your world at 9am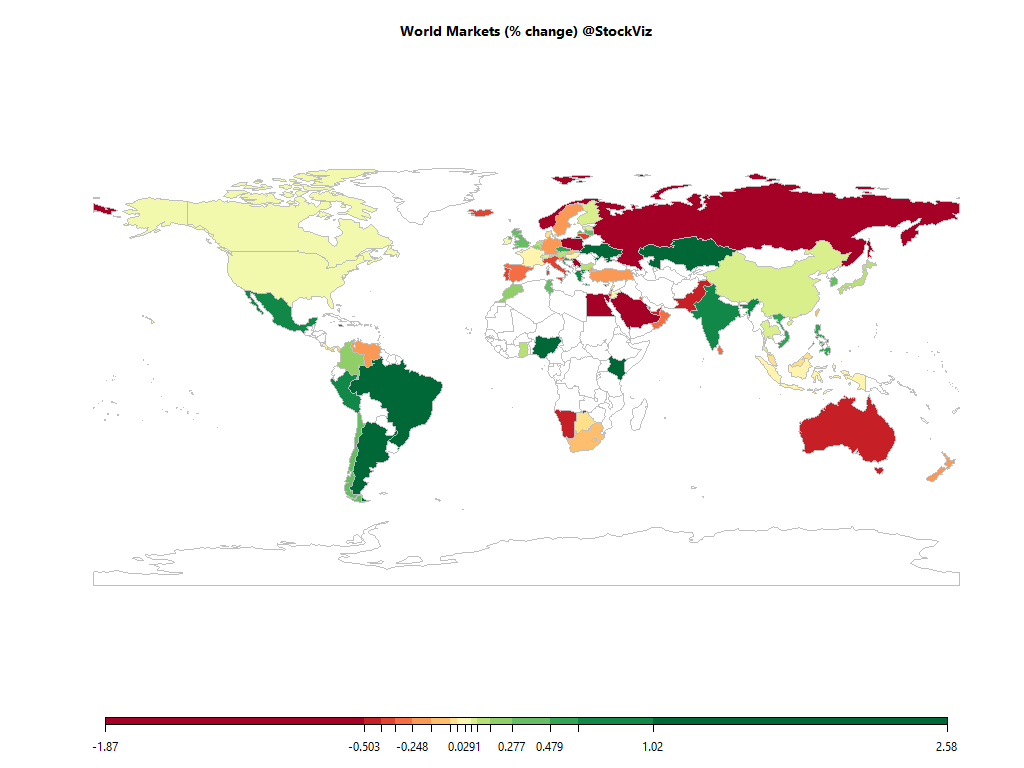 Equities
Commodities
Energy
Heating Oil

-0.15%

Natural Gas

-2.18%

RBOB Gasoline

-0.36%

Ethanol

+1.60%

Brent Crude Oil

-0.17%

WTI Crude Oil

-0.24%
Metals
Copper

-1.16%

Silver 5000oz

+0.44%

Gold 100oz

-0.16%

Palladium

+0.67%

Platinum

-0.02%
Agricultural
Feeder Cattle

-2.60%

Lumber

+0.57%

Soybeans

-1.33%

Cocoa

+0.00%

Corn

+1.22%

Soybean Meal

-1.05%

White Sugar

+0.00%

Coffee (Arabica)

+1.35%

Cotton

-0.01%

Lean Hogs

+1.14%

Sugar #11

-3.96%

Wheat

+0.00%

Cattle

-1.05%

Coffee (Robusta)

+0.00%

Orange Juice

+2.24%
Must Reads
A bleak outlook
In March 1946, a three-man 'Cabinet Mission' arrived from England to seek to transfer power from British to Indian hands. They invited Mahatma Gandhi to come from Sevagram to meet them. Gandhi's old patron and disciple, G.D. Birla, wanted to host him at his capacious house in the heart of New Delhi.
Govt willing to completely exit debt-plagued Air India: FM Jaitley
He said Air India has a thin market share but a massive debt overhang of Rs 50,000 crore. According to Directorate General of Civil Aviation, by December 2016, Air India's domestic market share measured by the total number of passenger seats sold has dropped to 14.
Teenagers Everywhere Don't Understand Money
You're living in Zedland. Which is a better deal at the local market, loose tomatoes for 2.75 zeds per kilogram, or 22 zeds for a 10-kg box? Before you answer, rest assured that there is no Zedland and no currency called the zed.
Mossberg: The Disappearing Computer
Welcome to Mossberg, a weekly commentary and reviews column on The Verge and Recode by veteran tech journalist Walt Mossberg, now an Executive Editor at The Verge and Editor at Large of Recode.
Check out our Global Macro Dashboard for currency, commodity, bonds and credit charts.
Good luck!