Your world at 9am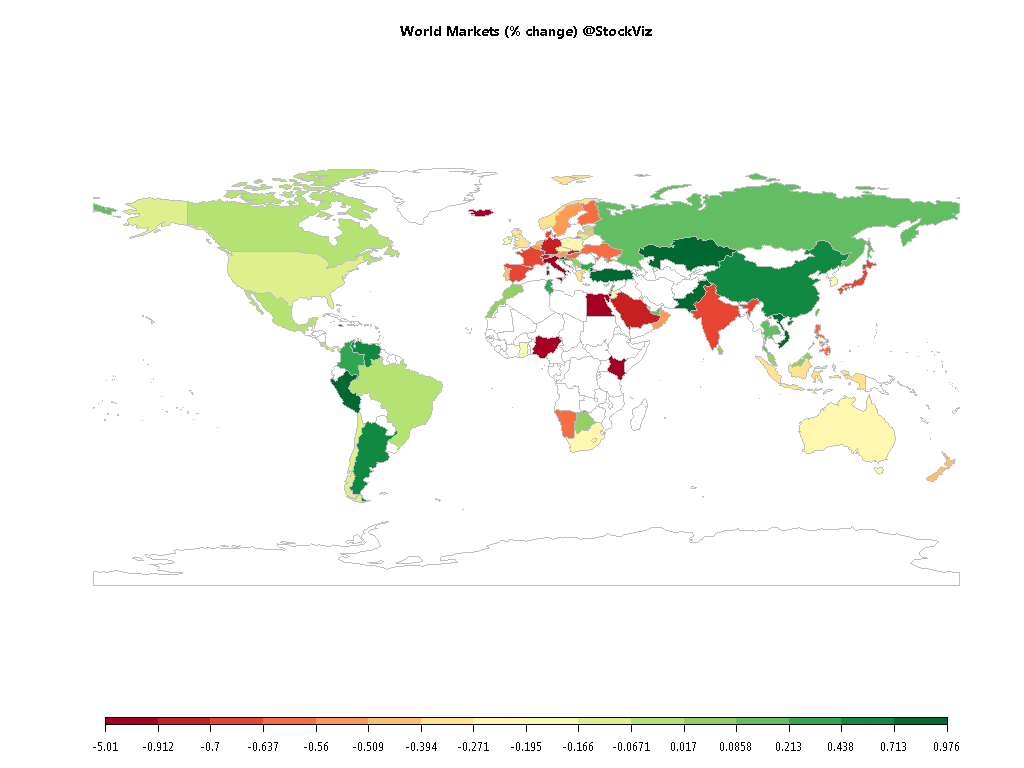 Equities
Commodities
Energy
Heating Oil

-0.05%

RBOB Gasoline

-0.20%

Brent Crude Oil

-0.30%

Ethanol

-0.35%

Natural Gas

+0.28%

WTI Crude Oil

-0.17%
Metals
Palladium

+1.15%

Gold 100oz

+0.00%

Copper

+0.00%

Platinum

+0.33%

Silver 5000oz

+0.00%
Agricultural
Coffee (Arabica)

+0.00%

Feeder Cattle

+0.00%

Soybeans

-0.28%

Wheat

+0.00%

Cocoa

+0.00%

Cotton

+0.00%

Lean Hogs

+0.00%

Lumber

+0.00%

Soybean Meal

+0.09%

Coffee (Robusta)

+0.00%

Corn

+0.23%

Orange Juice

+0.00%

Sugar #11

+0.00%

White Sugar

+0.00%

Cattle

+0.00%
Out of 42 world ETFs listed in NYSE that we track, 14 are trading above their 10-day SMA and 40 are trading above their 50-day SMA.
Must Reads
RBI opens up bond market
The RBI proposed to allow banks to raise capital through masala (rupee) bonds in the overseas market and liberalised the currency market by allowing customers – residents and non-residents — to maintain big open positions.
Real-time money transfer via Unified Payments Interface soon to become reality
MUMBAI: Trying to split the dinner bill that a friend has paid for with his card? Or, no money in the wallet and no ATMs around to pay the taxi driver? These won't be much of a headache now, as the Unified Payments Interface has finally become a reality.
Big banks plan to coin new digital currency

Check out our Global Macro Dashboard for currency, commodity, bonds and credit charts.
Good luck!