Summary: Oct NIFTY 18200 calls added 56,64,250 contracts while 18000 calls shed 10,11,150. On the Put side of the equation, the 18200 strike added 20,86,500 while the 18500's shed 10,11,100.
OCT NIFTY OI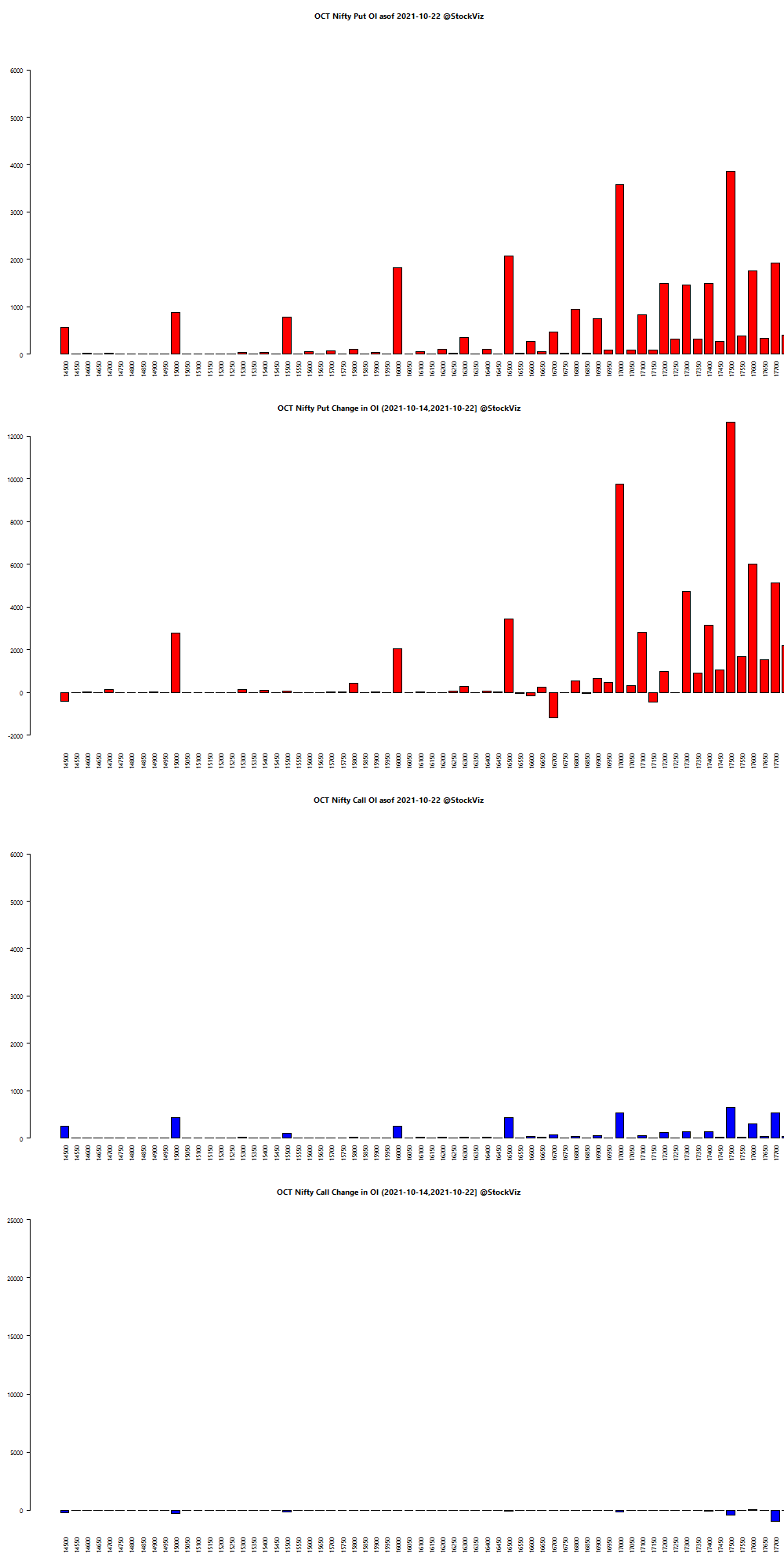 OCT BANKNIFTY OI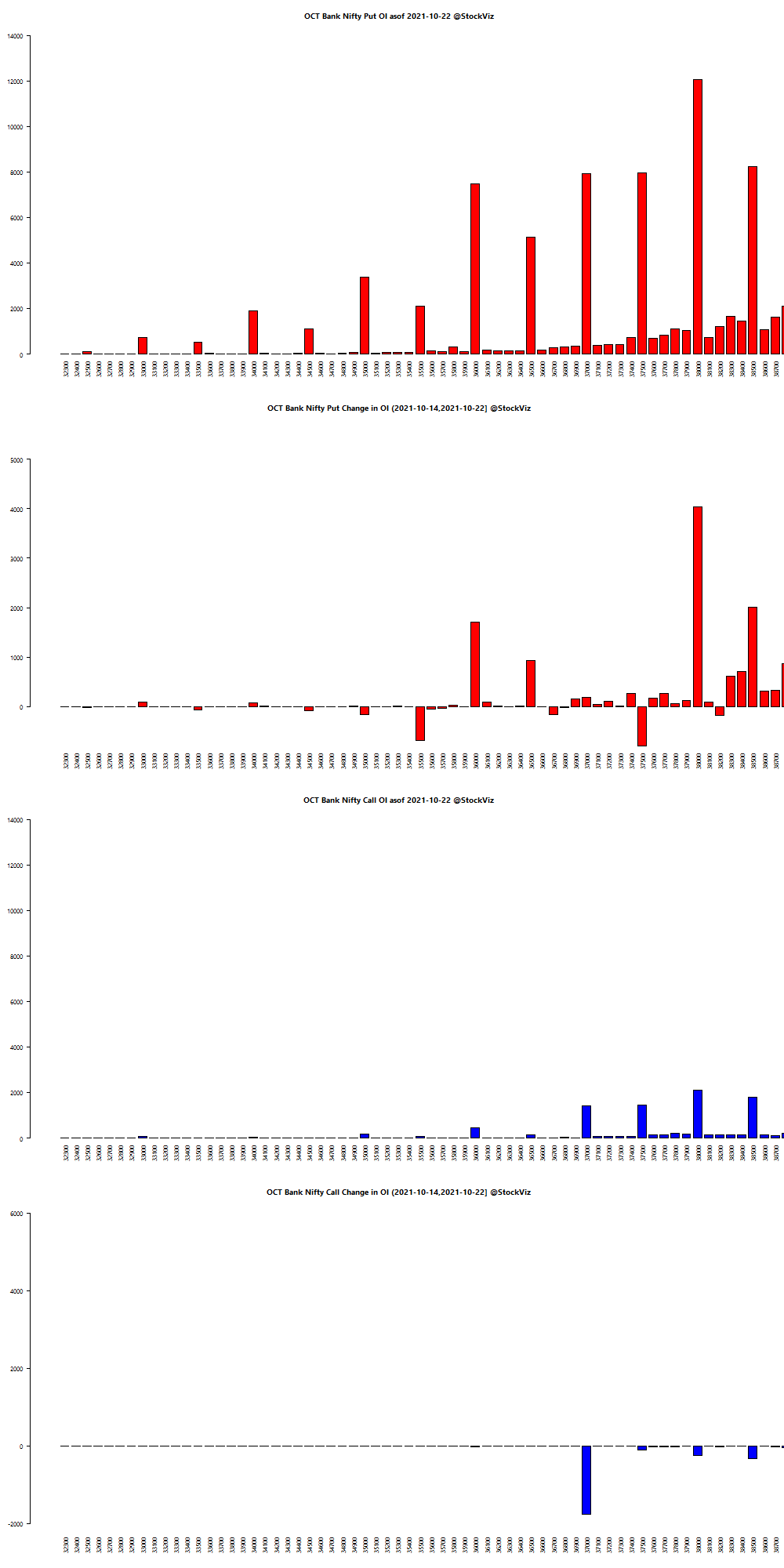 OCT NIFTY Volatility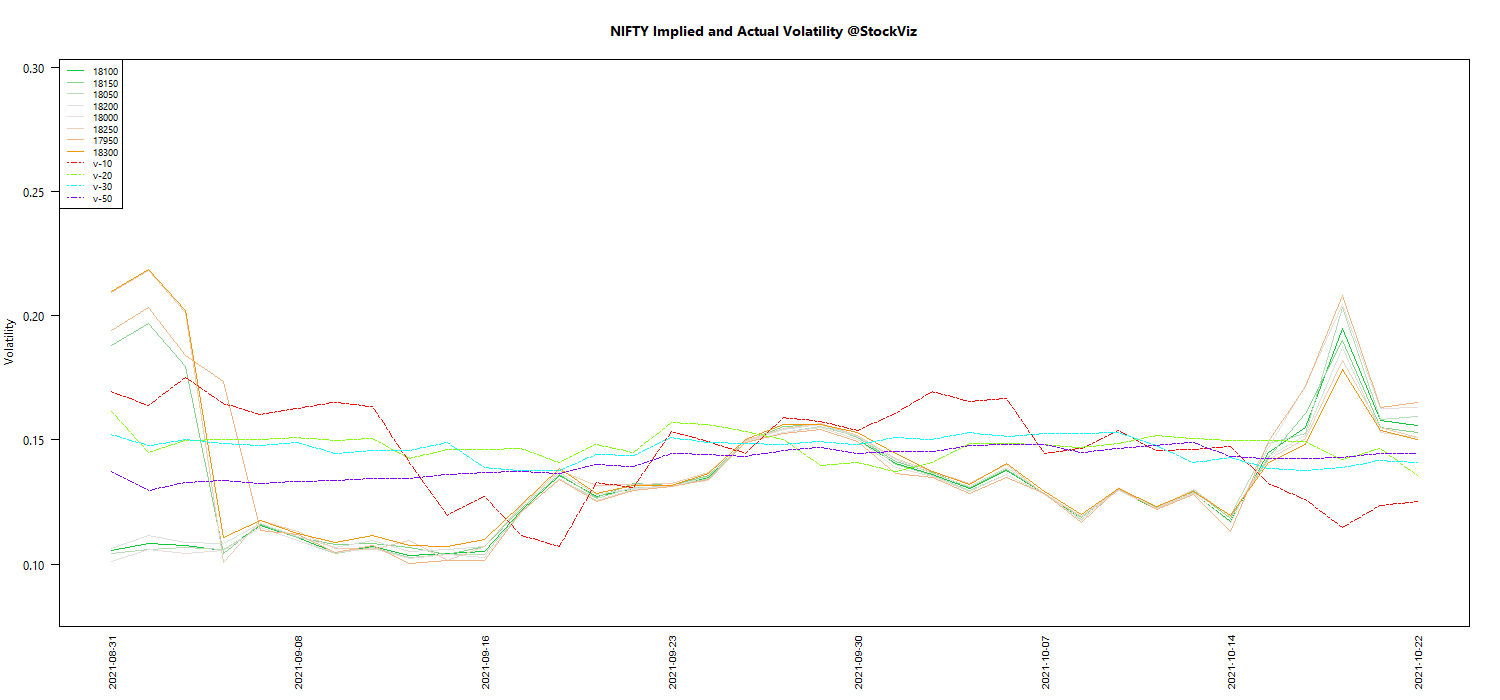 OCT BANKNIFTY Volatility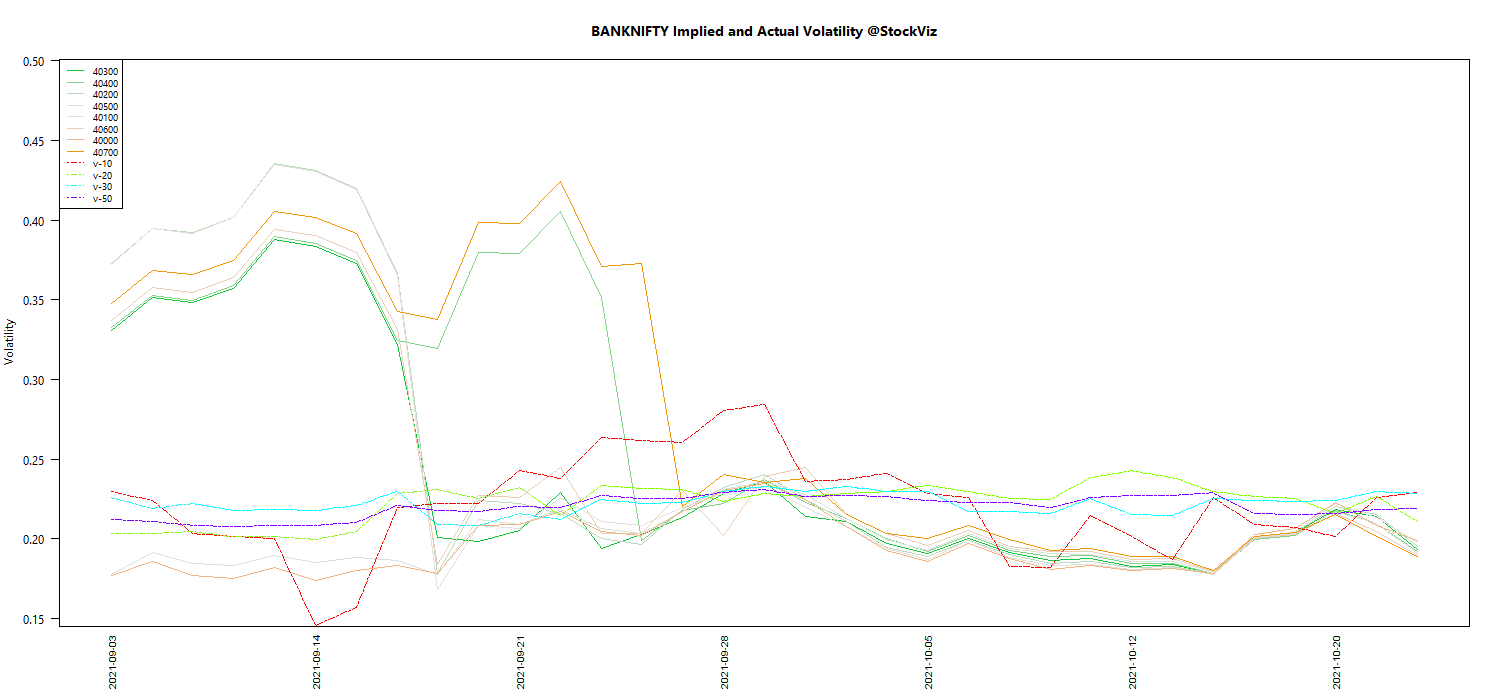 Dotted lines indicated actual underlying volatility. Solid lines are IVs.
VIX Density Plot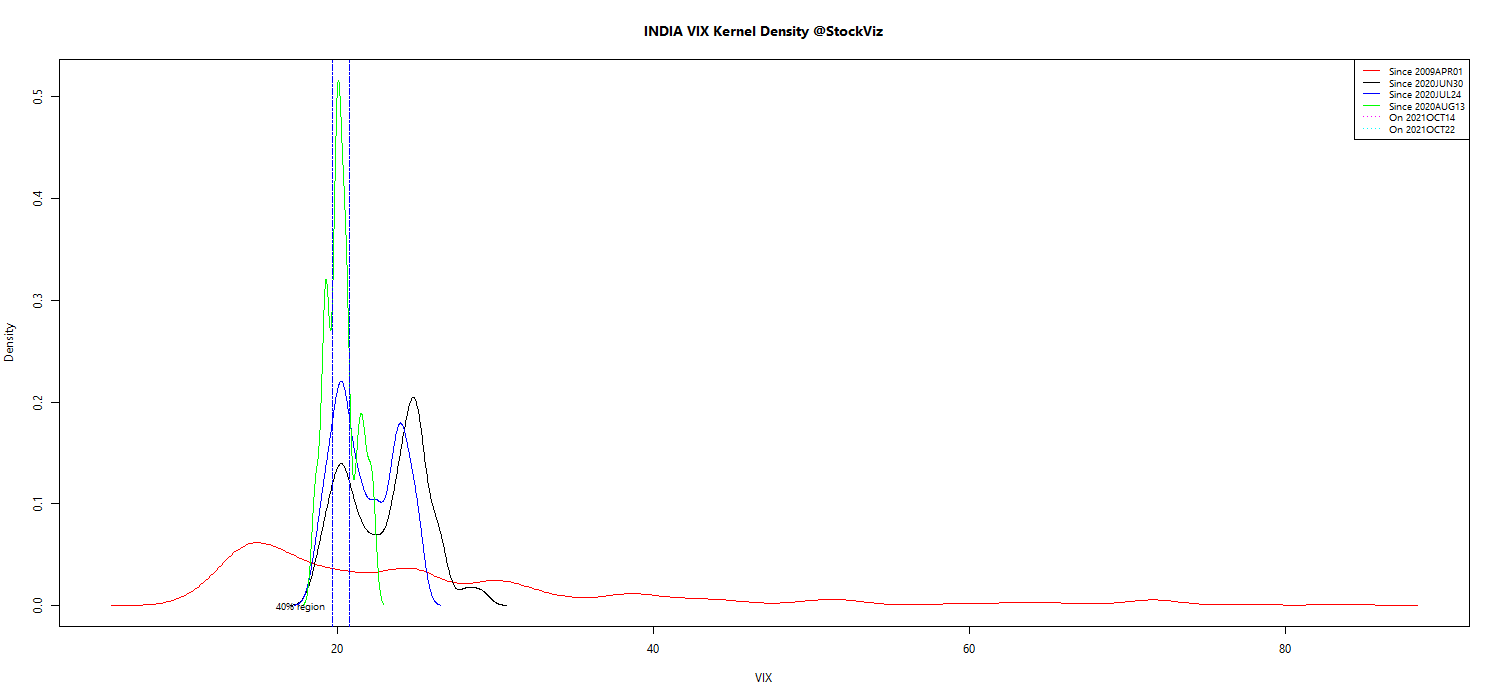 Nifty 50 Returns Density Plot