Your world at 9am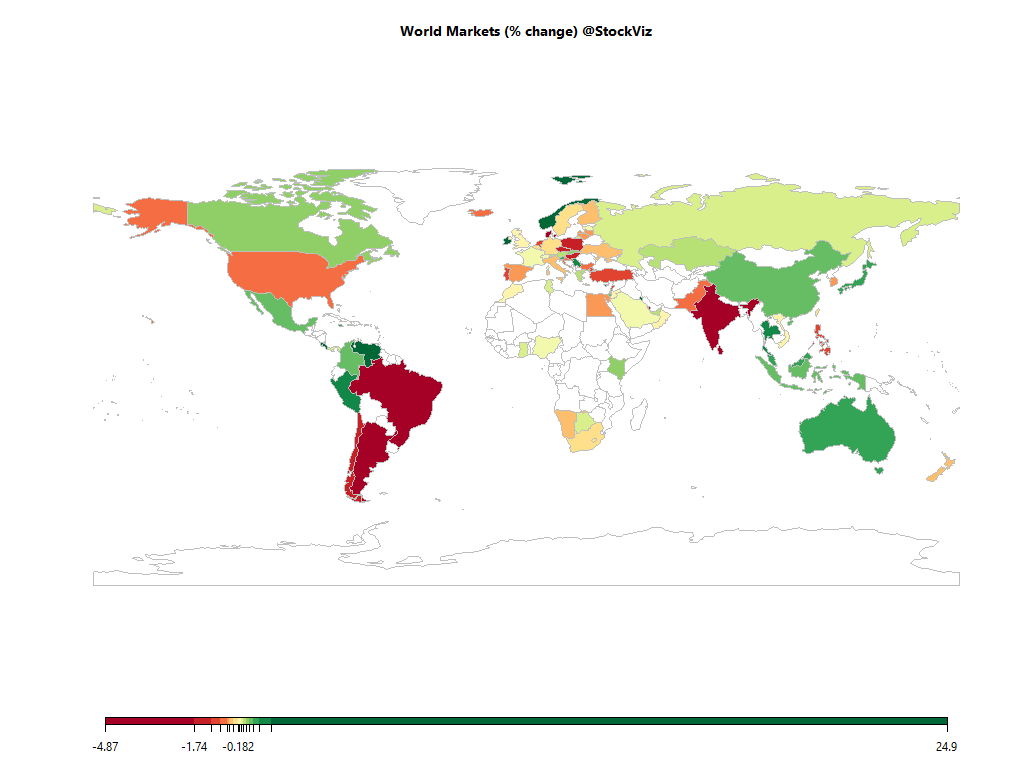 Equities
Commodities
Energy
Ethanol

+0.00%

Natural Gas

+0.30%

RBOB Gasoline

+0.41%

Brent Crude Oil

-0.13%

Heating Oil

+0.30%

WTI Crude Oil

-0.03%
Metals
Copper

+0.74%

Silver 5000oz

+0.84%

Platinum

+1.19%

Gold 100oz

+0.00%

Palladium

+1.16%
Agricultural
Cattle

+0.00%

Corn

+0.99%

Feeder Cattle

+0.00%

Lumber

+0.00%

Orange Juice

+0.00%

Coffee (Arabica)

+0.00%

Soybean Meal

+0.21%

White Sugar

+0.00%

Cocoa

+0.00%

Cotton

+1.14%

Soybeans

+0.43%

Wheat

+0.20%

Coffee (Robusta)

+0.00%

Lean Hogs

+0.00%

Sugar #11

+0.00%
Out of 43 world ETFs listed in NYSE that we track, 17 are trading above their 10-day SMA and 31 are trading above their 50-day SMA.
Must Reads
How to make India's bad bank workable
Past experiments have failed because of design issues. Malaysia's 'Danaharta' shows a viable way ahead If stressed loans are transferred at too low a value, the recovery might deliver supernormal profits to buyers.
An evergreening exercise that has gone unnoticed for too long
With the recent union budget proposing a bad bank to clean up bank NPAs, the issue of evergreening by banks has come to the fore. The evergreening of loans is a well-known exercise, in which banks revive a loan on the verge of default by granting further loans to the same firm.
Let everyone speak but logic should ultimately prevail
Here is the latest from the woke world. Some hospitals in the United Kingdom have begun using the term "chestfeeding" instead of "breastfeeding" in an attempt to be more inclusive of transgender people.
Are We Living in a Post-Factor World?
We also overlayed a cone that charts the trajectory of a random walk with zero return and the same volatility as the Benchmark.
'Every number in this budget has been vetted for being achievable'
Fresh from presenting a Budget that represents a clean break from past policies, Union Finance Minister Nirmala Sitharaman was in Chennai last weekend to hear feedback from industrialists and common citizens.
Check out our Global Macro Dashboard for currency, commodity, bonds and credit charts.
Good luck!