Your world at 9am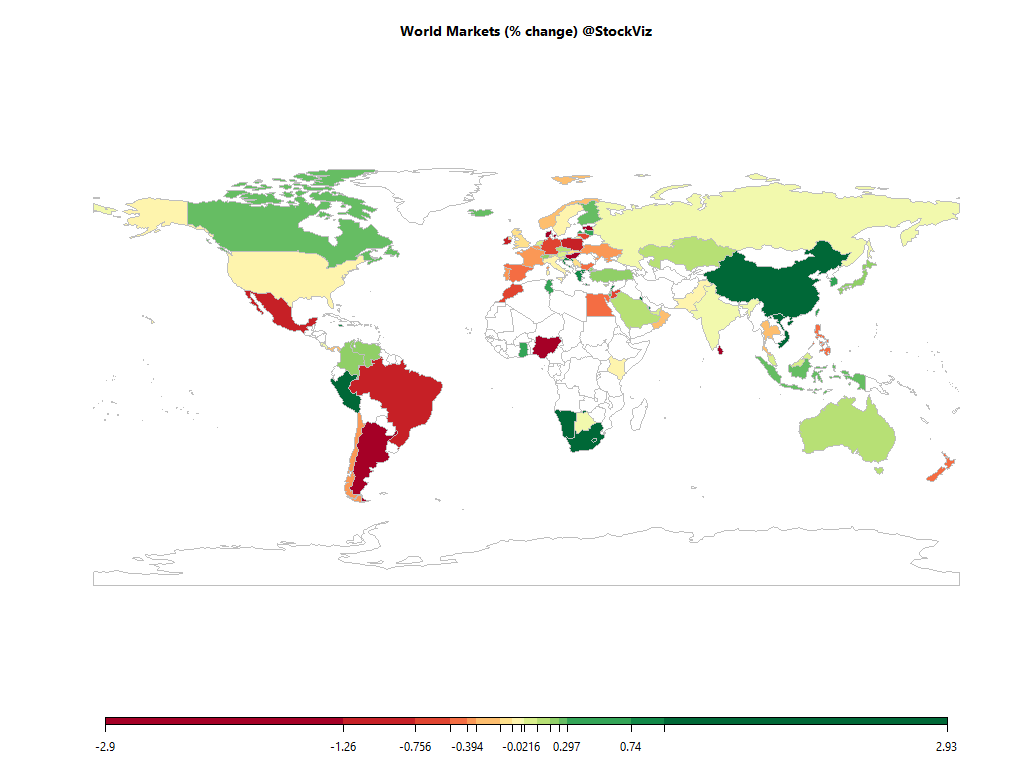 Equities
Commodities
Energy
Brent Crude Oil

-0.13%

Heating Oil

+0.30%

Ethanol

+0.00%

RBOB Gasoline

+0.41%

Natural Gas

+0.30%

WTI Crude Oil

-0.03%
Metals
Copper

+0.74%

Platinum

+1.19%

Silver 5000oz

+0.84%

Gold 100oz

+0.00%

Palladium

+1.16%
Agricultural
Feeder Cattle

+0.00%

Cattle

+0.00%

Coffee (Robusta)

+0.00%

Lumber

+0.00%

Orange Juice

+0.00%

Soybeans

+0.43%

Sugar #11

+0.00%

Cocoa

+0.00%

Coffee (Arabica)

+0.00%

Corn

+0.99%

Cotton

+1.14%

Soybean Meal

+0.21%

Wheat

+0.20%

White Sugar

+0.00%

Lean Hogs

+0.00%
Out of 43 world ETFs listed in NYSE that we track, 37 are trading above their 10-day SMA and 34 are trading above their 50-day SMA.
Must Reads
Janet Yellen eyes innovation to battle misuse of cryptocurrencies
1 min read . Updated: 11 Feb 2021, 07:54 AM IST Reuters Cryptocurrencies and virtual assets offered promise, but they had also been used to launder the profits of online drug traffickers and to finance terrorism, said Yellen U.S.
Socialism Never Works
Last week, I reported on two myths about socialism. My new video covers three more. Myth No. 3: Socialism works if it's "democratic."
Mistakes and Memes
Paul Krugman, back in 1998, was pretty sure he had this Internet thing figured out: The growth of the Internet will slow drastically, as the flaw in "Metcalfe's law" — which states that the number of potential connections in a network is proportional to the square of the number of participa
It is Difficult Being a Skilful Investor
If I am a skilful tennis player, it is obvious. I win more points, games, sets and matches. There will be the occasional dose of bad fortune and the waxing and waning of form, but it is easy to tell if I have skill. In many activities results alone are sufficient to gauge ability.
Do Fed Policies Fuel Bubbles? Some See GameStop as a Red Flag
Analysts warn that low-interest rates are promoting speculative bubbles. The Fed itself has downplayed the possibility that it's behind asset prices.
City startup fires single-piece 3D-printed rocket engine
A Chennai-based startup, Agnikul Cosmos, has successfully fired its higher stage semi-cryogenic rocket engine — Agnilet. This is a unique rocket engine because it is completely 3D printed, as a single component, in one run of a 3D printer.
Decoupling denied: Japan Inc. lays its bets on China
TOKYO — In 1978, when Chinese leader Deng Xiaoping visited a factory belonging to what is now Panasonic Corp. in Osaka, he made Chairman Konosuke Matsushita an offer he couldn't refuse. That year, China's economy lay in ruins following the Cultural Revolution. But Deng had an idea.
Check out our Global Macro Dashboard for currency, commodity, bonds and credit charts.
Good luck!