Your world at 9am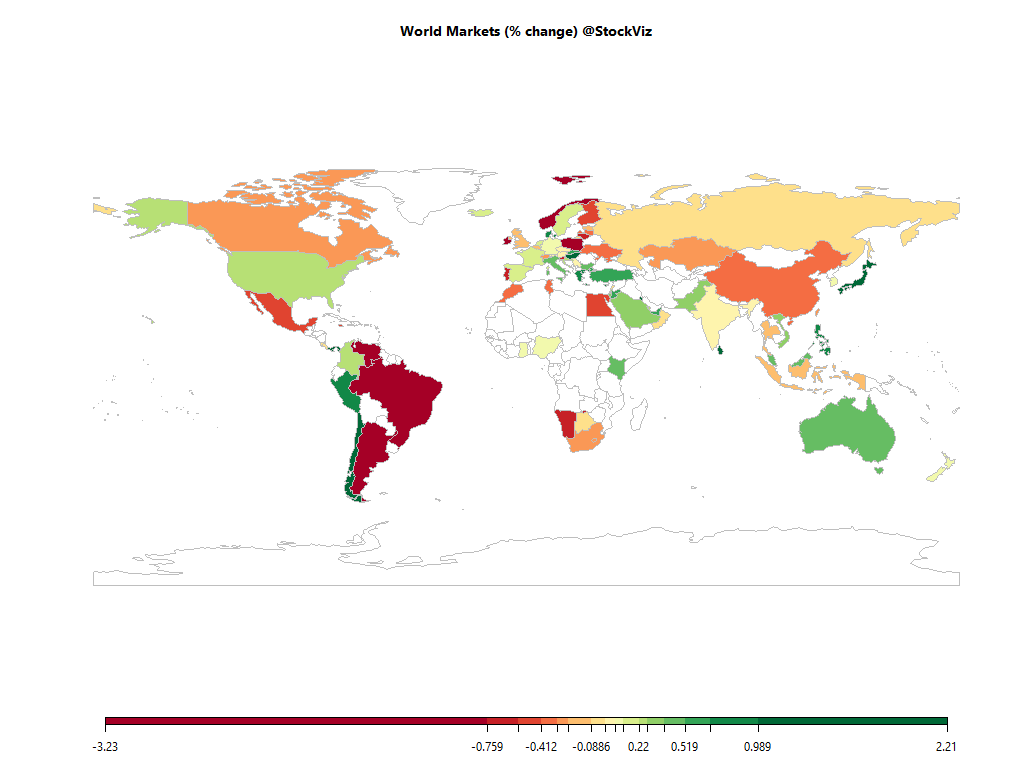 Equities
Commodities
Energy
Brent Crude Oil

-0.13%

Ethanol

+0.00%

Natural Gas

+0.30%

Heating Oil

+0.30%

WTI Crude Oil

-0.03%

RBOB Gasoline

+0.41%
Metals
Copper

+0.74%

Gold 100oz

+0.00%

Silver 5000oz

+0.84%

Platinum

+1.19%

Palladium

+1.16%
Agricultural
Coffee (Arabica)

+0.00%

Corn

+0.99%

Lean Hogs

+0.00%

Orange Juice

+0.00%

Soybean Meal

+0.21%

Wheat

+0.20%

Cattle

+0.00%

Cocoa

+0.00%

Cotton

+1.14%

Feeder Cattle

+0.00%

Lumber

+0.00%

Soybeans

+0.43%

White Sugar

+0.00%

Coffee (Robusta)

+0.00%

Sugar #11

+0.00%
Out of 43 world ETFs listed in NYSE that we track, 35 are trading above their 10-day SMA and 43 are trading above their 50-day SMA.
Must Reads
How China Won Trump's Trade War and Got Americans to Foot the Bill
Supply Lines is a daily newsletter that tracks Covid-19's impact on trade. Sign up here, and subscribe to our Covid-19 podcast for the latest news and analysis on the pandemic. U.S.
Italy's Renzi completes transformation from reformer to wrecker
ROME (Reuters) – Matteo Renzi, who as prime minister once enthused Italians and foreign observers with his promises of reform, is now among the country's most unpopular figures, his name almost a byword for disloyalty and ruthless political manoeuvres.
The comeback path for DFIs is strewn with strategic challenges
Are development finance institutions (DFIs) about to make a comeback in the Indian financial landscape? The first hint was offered by finance minister Nirmala Sitharaman in her July 2019 budget speech.
Check out our Global Macro Dashboard for currency, commodity, bonds and credit charts.
Good luck!