Your world at 9am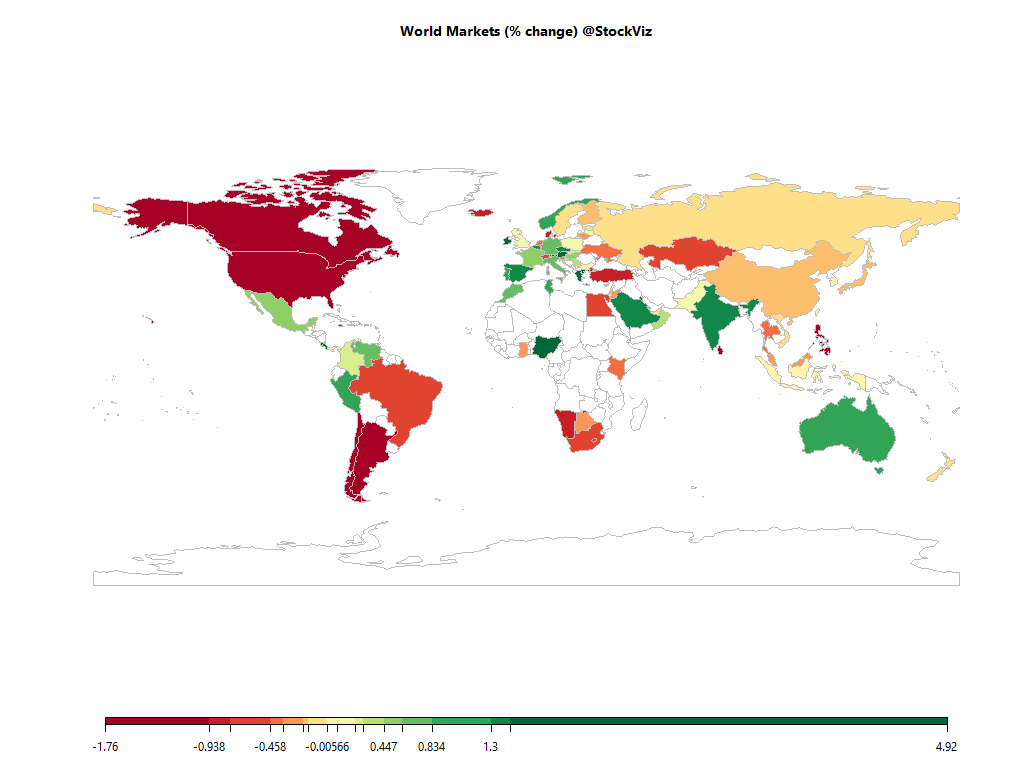 Equities
Commodities
Energy
Natural Gas

+0.30%

Ethanol

+0.00%

Brent Crude Oil

-0.13%

Heating Oil

+0.30%

RBOB Gasoline

+0.41%

WTI Crude Oil

-0.03%
Metals
Copper

+0.74%

Gold 100oz

+0.00%

Palladium

+1.16%

Platinum

+1.19%

Silver 5000oz

+0.84%
Agricultural
Cattle

+0.00%

Coffee (Arabica)

+0.00%

Corn

+0.99%

Cotton

+1.14%

Lean Hogs

+0.00%

Orange Juice

+0.00%

Soybeans

+0.43%

Cocoa

+0.00%

Coffee (Robusta)

+0.00%

Wheat

+0.20%

Sugar #11

+0.00%

Feeder Cattle

+0.00%

Lumber

+0.00%

Soybean Meal

+0.21%

White Sugar

+0.00%
Out of 43 world ETFs listed in NYSE that we track, 41 are trading above their 10-day SMA and 18 are trading above their 50-day SMA.
Must Reads
Stage of company, not name of company
Summary: When choosing your next company, first determine which stage (pre-product fit, post-product fit, growth or scale) is the best match. Usually only 1 or 2 stages make sense for any given job search. When you consider making a career move, I recommend starting with a basic framework.
Scaramucci downplays impact of potential Trump loss on markets: 'The world will be relieved'
Shares of General Electric Co. took a sudden dive Tuesday afternoon, after the industrial conglomerate disclosed that the Securities and Exchange Commission is considering civil action against the company for possible securities law violations.
A Fund Manager's Time Horizon is the Shortest Common Denominator
For most fund managers there is nothing more important than adopting a long-term approach. This enables them to insulate themselves from the noise and random fluctuations of financial markets, and hopefully exploit them. Yet for many this is simply not possible.
The technology that powers the 2020 campaigns, explained
Microtargeting, data collection, and other tactics for winning your vote have come a long way since 2016. Campaigns and elections have always been about data—underneath the empathetic promises to fix your problems and fight for your family, it's a business of metrics.
Being Irresponsible About Covid Isn't the Main Problem
It's become increasingly clear that President Donald Trump and much of the Republican leadership have behaved irresponsibly in failing to take basic precautions against Covid-19. Less commonly understood is how even a "thinking man's approach" can lead to a kind of recklessness.
Amid US election chaos and second wave fears, it's time for caution
Most EM equity markets are trading well below their January highs, which suggests recovery potential, but we believe that now is not the time to increase exposures. Our reasons do not reflect a strong conviction that EM markets are about to turn down.
Excel: Why using Microsoft's tool caused Covid-19 results to be lost
The badly thought-out use of Microsoft's Excel software was the reason nearly 16,000 coronavirus cases went unreported in England. And it appears that Public Health England (PHE) was to blame, rather than a third-party contractor.
Check out our Global Macro Dashboard for currency, commodity, bonds and credit charts.
Good luck!