Your world at 9am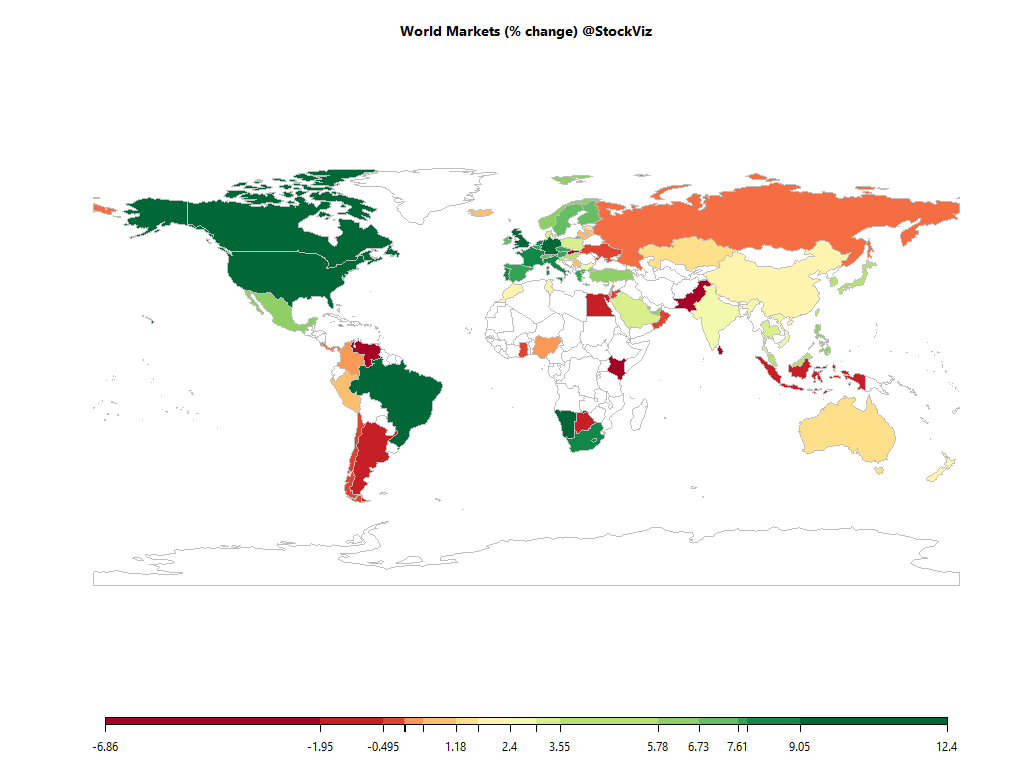 Equities
Commodities
Energy
Brent Crude Oil

+2.73%

Ethanol

+0.00%

Natural Gas

+1.88%

WTI Crude Oil

+3.21%

Heating Oil

+0.82%

RBOB Gasoline

+8.25%
Metals
Platinum

+3.63%

Gold 100oz

+0.59%

Palladium

+3.25%

Silver 5000oz

+3.42%

Copper

+0.00%
Agricultural
Soybean Meal

+0.09%

White Sugar

+0.00%

Cocoa

+0.00%

Coffee (Robusta)

+0.00%

Orange Juice

+0.00%

Soybeans

+0.76%

Coffee (Arabica)

+0.00%

Corn

+1.30%

Cotton

+0.57%

Feeder Cattle

+0.00%

Lean Hogs

+0.00%

Lumber

+0.00%

Wheat

-0.09%

Cattle

+0.00%

Sugar #11

+0.00%
Out of 43 world ETFs listed in NYSE that we track, 12 are trading above their 10-day SMA and 0 are trading above their 50-day SMA.
Must Reads
The Deep and Essential Connections Among Markets, Businesses, and Workers and the Importance of Maintaining those Connections in our Fight Against COVID-19
Over the past several weeks, my colleagues at the SEC, other regulators, elected officials, market participants and others have asked my views on the functioning of our capital markets, and the importance of those markets, in the context of our fight against COVID-19.
Compaq and Coronavirus
To live in a moment that will be in history books is not a particularly pleasant experience; history, though, has another cruelty: those that are not remembered at all. Consider Compaq: it was one of the most important companies in tech history, and today it is all-but forgotten.
FDA now allows treatment of life-threatening COVID-19 cases using blood from patients who have recovered
The U.S. Food and Drug Administration (FDA) has updated its rules around use of experimental treatments for the ongoing COVID-19 pandemic to include use of 'convalescent plasma,' in cases where the patient's life is seriously or immediately threatened.
Supply crunch likely as FMCG firms scale down operations
NEW DELHII : The decision by fast-moving consumer goods (FMCG) companies to scale down operations at plants and warehouses, with the government announcing a further three-week lockdown, could lead to a temporary shortage of certain non-essential products of daily use.
Check out our Global Macro Dashboard for currency, commodity, bonds and credit charts.
Good luck!