Your world at 9am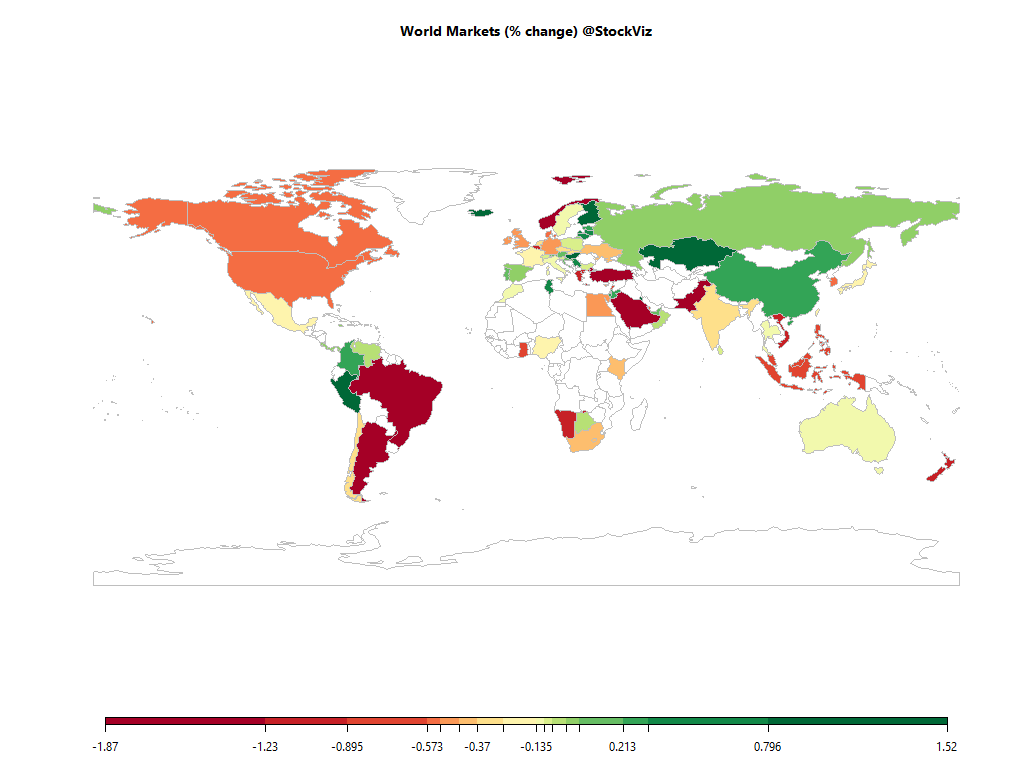 Equities
Commodities
Energy
Heating Oil

+0.10%

Natural Gas

-3.23%

RBOB Gasoline

+0.01%

Brent Crude Oil

-0.04%

Ethanol

+0.90%

WTI Crude Oil

-0.18%
Metals
Silver 5000oz

+0.00%

Platinum

+0.58%

Copper

-0.31%

Gold 100oz

+0.00%

Palladium

+0.76%
Agricultural
Cocoa

+0.00%

Coffee (Arabica)

+0.51%

Coffee (Robusta)

+0.00%

Corn

-0.52%

Lean Hogs

-1.08%

Orange Juice

+0.05%

Soybean Meal

+0.28%

Sugar #11

+1.29%

Wheat

-0.58%

Cattle

+0.10%

Lumber

+1.82%

Cotton

-0.06%

Feeder Cattle

-0.79%

Soybeans

+0.34%

White Sugar

+0.00%
Out of 43 world ETFs listed in NYSE that we track, 23 are trading above their 10-day SMA and 14 are trading above their 50-day SMA.
Must Reads
What RBI's policy holds for borrowers, depositors
By holding the repo rate for the second consecutive time since its cut in last October, the RBI has not sprung any surprise. With inflation on the rise, the central bank had little leeway to reduce its policy rate.
Big Story: What's in store for consumption stocks?
Much was expected from the Budget for speeding up the economic rate in terms of a consumption boost.
Plague Pushes China To Breaking Point
Read this stunning comment left by "Wyoming Doc," a physician in Wyoming (whose name I know) whose wife is an immigrant from China: Has been a while since I last wrote anything. I have had the flu and have been home with my wife for the past several days. It has been fascinating.
The dark shadow in the injunction to 'do what you love'
Why do we work? Many of us might give a simple transactional answer to the question: we work in order to make money.
Don't "Disrupt" Your Investing
Harvard Business School professor Clayton Christensen passed away last month. The phrase refers to when a smaller company with fewer resources shakes up an industry. By delivering a groundbreaking product or service, it causes incumbent giants to stumble.
Expecting Higher Interest Rates? 700 Years Of History Beg To Differ
The spread of negative interest rates around the world in recent years is worrisome, in part because it raises the specter of strengthening deflationary headwinds for the global economy.
One lakh retailers to be hit by 200% import duty hike in toys, say importers
Kolkata: More than a one lakh retailers across the country will be hit by 200% import duty hike, toy importers, who went on strike on Saturday, said.
Cut tax rates, increase revenue
On September 20, 2019, Finance Minister Nirmala Sitharaman delivered a radical corporate tax cut. Henceforth (and with retrospective effect to April 1, 2019), the tax rate on corporate profits was reduced by eight percentage points from 30 per cent to 22 per cent.
Check out our Global Macro Dashboard for currency, commodity, bonds and credit charts.
Good luck!