Your world at 9am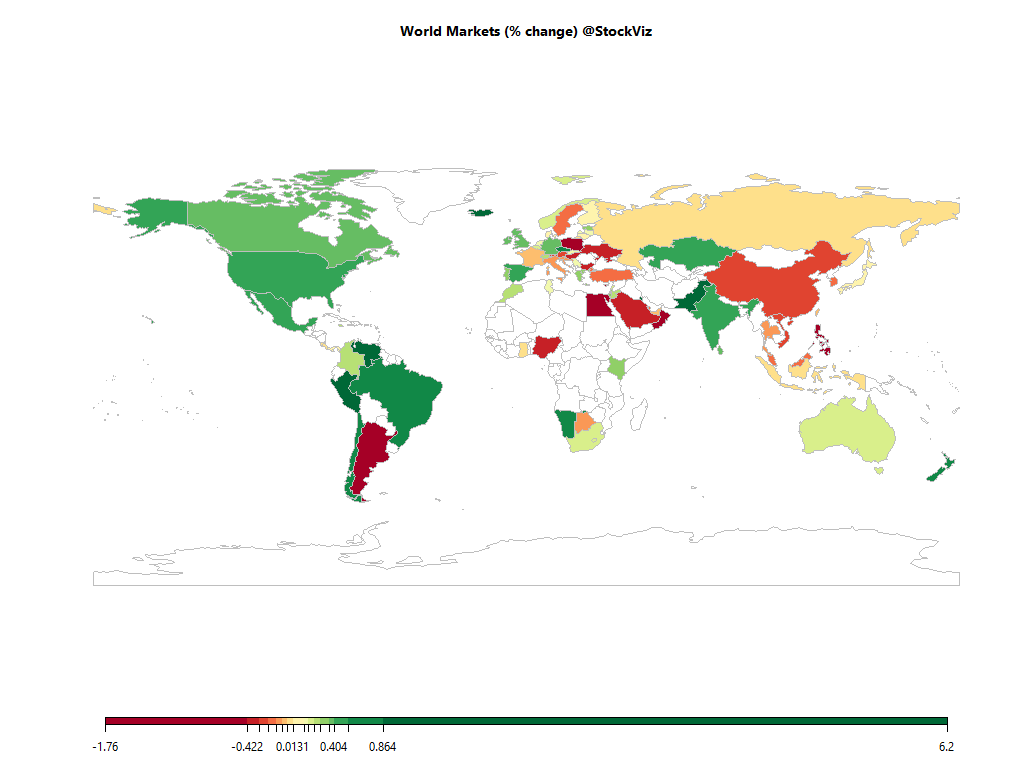 Equities
Commodities
Energy
Ethanol

+0.00%

Brent Crude Oil

-0.27%

RBOB Gasoline

-0.36%

Heating Oil

+0.08%

WTI Crude Oil

-0.41%

Natural Gas

+0.08%
Metals
Palladium

-0.10%

Platinum

+0.01%

Gold 100oz

+0.12%

Silver 5000oz

+0.17%

Copper

-0.22%
Agricultural
Cocoa

+0.00%

Coffee (Arabica)

+0.00%

Cotton

-0.31%

Feeder Cattle

+1.38%

Soybean Meal

+0.00%

Soybeans

+0.00%

Lean Hogs

-0.53%

Wheat

+0.00%

Coffee (Robusta)

+0.00%

Corn

+0.00%

Orange Juice

+0.25%

Sugar #11

+0.00%

White Sugar

+0.00%

Cattle

+1.14%

Lumber

+0.85%
Out of 43 world ETFs listed in NYSE that we track, 23 are trading above their 10-day SMA and 29 are trading above their 50-day SMA.
Must Reads
The Greatest Value Investor You've Never Heard
"We can have no finer role model. First and foremost, he was a value investor — a member of that eccentric tribe that believes it's better to underpay than to overpay." Those words by James Grant were in reference to one of the greatest value investors the world has ever seen.
Louis Bacon's sunset ride may foretell 'mechanized future' of data-driven investing
The legendary Moore Capital is closing. Its founder, Louis Bacon, is reported to be riding off into the sunset. His name was often mentioned in the same breath as George Soros, Stan Druckenmiller and Paul Tudor Jones.
The Car Bundle
There's a lot you can criticize about cars and individual car ownership. But one criticism you shouldn't make blindly is "Think about how much of the car you don't use." It's true that not every driver or every trip needs the horsepower of an ICE or a top speed of 65+ MPH.
Karvy case: How can investors protect themselves?
The order passed by the Securities and Exchange Board of India (SEBI) against Karvy Stock Broking Ltd (KSBL) last week has shaken investors. Many are wondering whether they have any reason to be worried.
Check out our Global Macro Dashboard for currency, commodity, bonds and credit charts.
Good luck!