Your world at 9am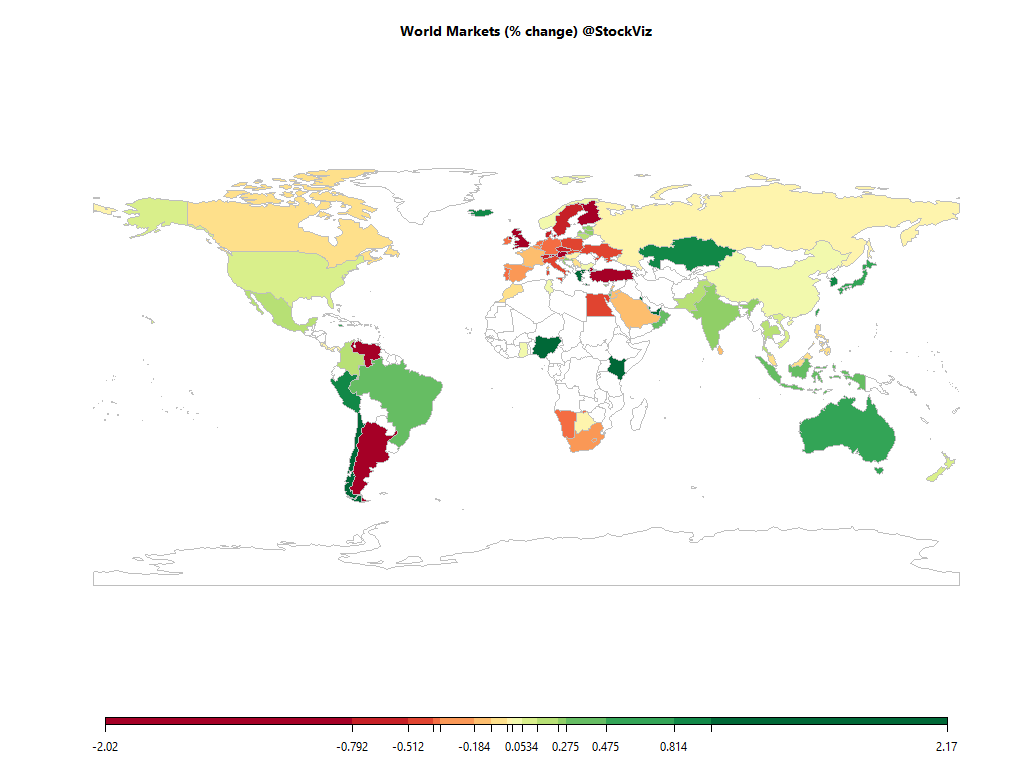 Equities
Commodities
Energy
Ethanol

+0.00%

RBOB Gasoline

+0.40%

Heating Oil

+0.42%

Brent Crude Oil

+0.51%

Natural Gas

-0.79%

WTI Crude Oil

+0.56%
Metals
Palladium

+0.15%

Silver 5000oz

-0.25%

Copper

+0.00%

Platinum

+0.10%

Gold 100oz

-0.18%
Agricultural
Cocoa

+0.00%

Lumber

+0.00%

Cattle

+0.10%

Coffee (Arabica)

+0.00%

Coffee (Robusta)

+0.00%

Cotton

+0.19%

Orange Juice

+0.00%

Soybeans

+0.00%

Wheat

-0.10%

Corn

+0.00%

Feeder Cattle

+0.07%

Lean Hogs

+0.32%

Soybean Meal

+0.23%

Sugar #11

+0.00%

White Sugar

+0.00%
Out of 43 world ETFs listed in NYSE that we track, 13 are trading above their 10-day SMA and 33 are trading above their 50-day SMA.
Must Reads
What you should know about chit funds
"I invest a small amount in a chit fund every month and at the end of the term, I use the lumpsum to buy gold as an investment," says Kalpana, 26, working in an IT company in Chennai. Like Kalpana, there are many in the country who prefer investing in chit funds over other financial instruments.
Why Germany sticks to strict budget rules despite a slowdown
RARELY DO GERMANS celebrate such measly growth. But the country had spent so long fearing a slide into recession that even its third-quarter expansion of 0.1%, announced on November 14th, felt like a success. After the economy shrank by 0.
A Blunt Assessment: Marijuana Has Smoked a Lot of Investors
Enthusiasm over falling legal bars led to business overexpansion and overoptimistic investing. But prospects long-term are, yes, high.
In six charts: The state of justice in India
A new report paints a grim picture of the state of India's justice system. Called the India Justice Report 2019, it ranks states by their performance in four aspects: police, the state judiciary, prisons and legal aid.
An Open Letter to Greta Thunberg
You have declared yourself a leader and said that your generation will start a revolution. You have comported yourself as a credentialed adult and climate change activist who has fearlessly addressed politicians and world leaders.
Why Value Investing Sucks
"A lot of people think the stock market is expensive today because of the PE multiples," says Brad Neuman, senior vice president and director of market strategy at growth investment firm Alger. Wrong, he says. "The stock market is actually cheap on a price-to-cash-flow basis.
Check out our Global Macro Dashboard for currency, commodity, bonds and credit charts.
Good luck!