Your world at 9am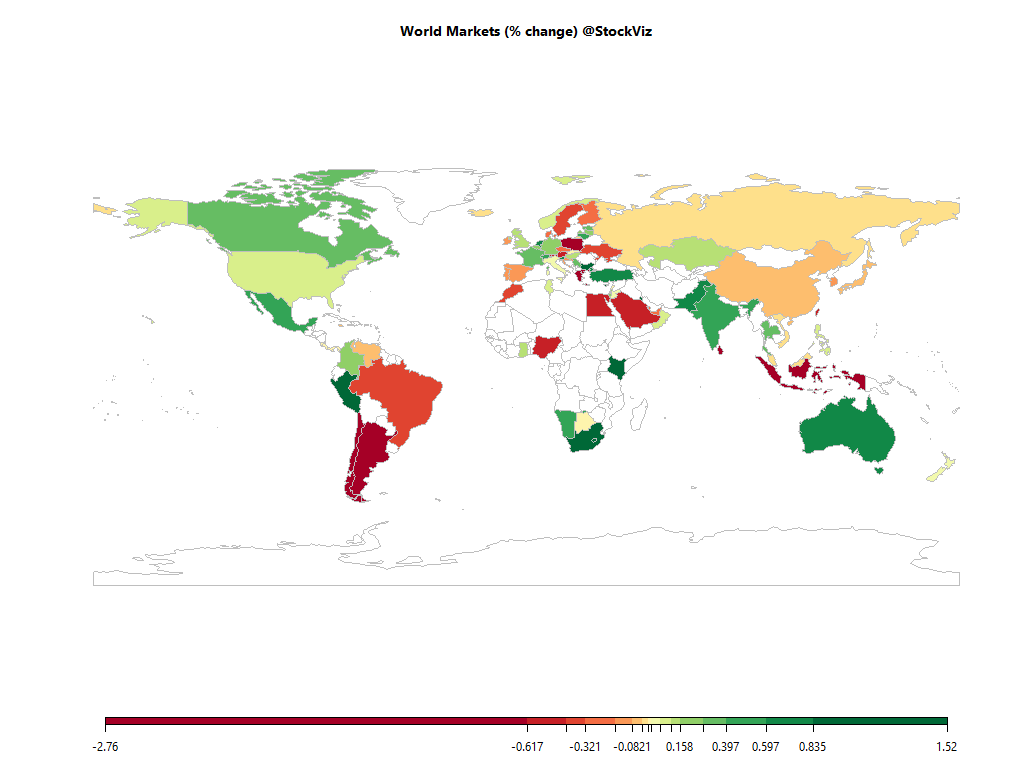 Equities
Commodities
Energy
Brent Crude Oil

-0.13%

Ethanol

+0.00%

Heating Oil

-0.15%

Natural Gas

-0.07%

RBOB Gasoline

-0.19%

WTI Crude Oil

-0.11%
Metals
Gold 100oz

-0.07%

Silver 5000oz

+0.00%

Copper

+0.00%

Palladium

+0.11%

Platinum

+0.21%
Agricultural
Cocoa

+0.00%

Coffee (Robusta)

+0.00%

Cotton

-0.22%

Lean Hogs

+0.00%

Soybean Meal

+0.13%

Cattle

+0.00%

Corn

-0.26%

Soybeans

+0.05%

Wheat

-0.19%

Coffee (Arabica)

+0.00%

Lumber

+0.00%

Orange Juice

+0.00%

White Sugar

+0.00%

Feeder Cattle

+0.00%

Sugar #11

+0.00%
Out of 43 world ETFs listed in NYSE that we track, 38 are trading above their 10-day SMA and 37 are trading above their 50-day SMA.
Must Reads
Why Quantum Computing Could Be a Geopolitical Time Bomb
Late last month, Google confirmed that a special kind of rig known as a "quantum computer" had performed an amazing feat. In just a few minutes, it managed to perform a calculation that would have taken the world's most powerful supercomputers thousands of years.
Indian drugmakers continue to be in trouble with new FDA warning letters
1 min read .
India and the Mistrust Economy
Growth is slowing. Blame illiberalism for hurting investors' confidence. Mr. Basu is an economist.
Check out our Global Macro Dashboard for currency, commodity, bonds and credit charts.
Good luck!