Your world at 9am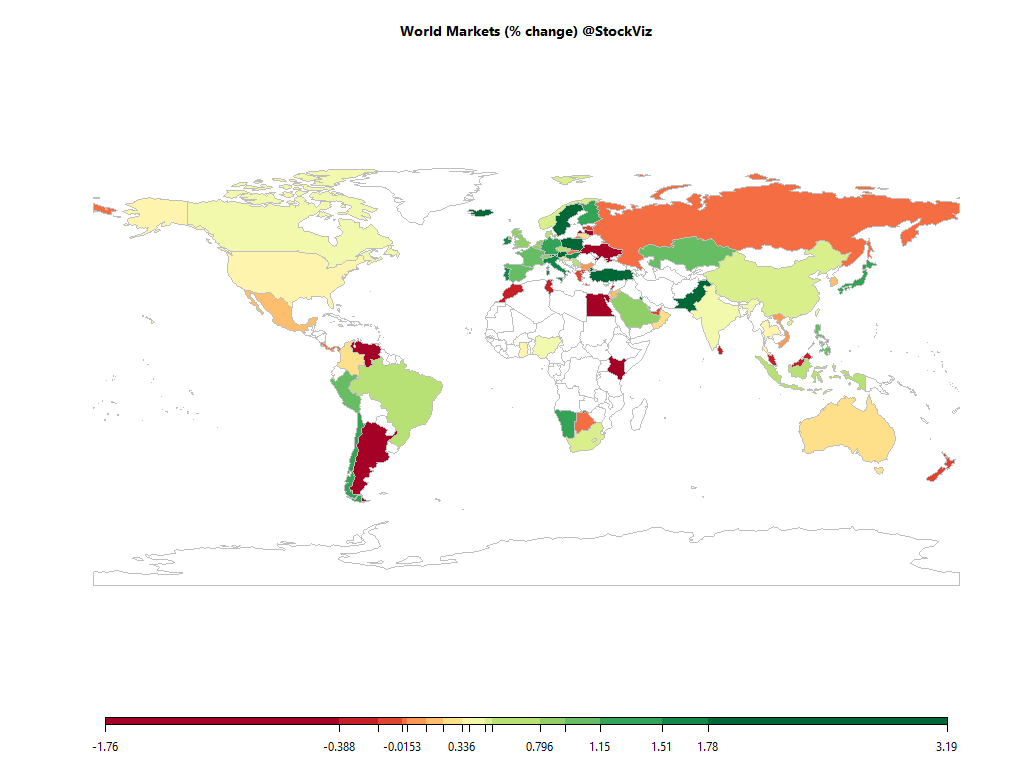 Equities
Commodities
Energy
Heating Oil

+0.18%

Natural Gas

+0.57%

Brent Crude Oil

+0.03%

Ethanol

+0.00%

RBOB Gasoline

+0.17%

WTI Crude Oil

-0.04%
Metals
Copper

+0.00%

Platinum

+0.23%

Silver 5000oz

+0.00%

Gold 100oz

-0.06%

Palladium

+0.46%
Agricultural
Soybeans

+0.32%

Wheat

+0.29%

White Sugar

+0.00%

Cocoa

+0.00%

Corn

+0.13%

Lean Hogs

+0.00%

Lumber

+0.00%

Soybean Meal

+0.07%

Sugar #11

+0.00%

Cattle

+0.00%

Coffee (Arabica)

+0.00%

Coffee (Robusta)

+0.00%

Cotton

+0.27%

Feeder Cattle

+0.00%

Orange Juice

+0.00%
Out of 43 world ETFs listed in NYSE that we track, 39 are trading above their 10-day SMA and 37 are trading above their 50-day SMA.
Must Reads
China may look like the winner, but India had its reasons to walk out of RCEP
NEW DELHI: While the government's decision on Monday to stay out of RCEP may have had some economic rationale, India's geopolitical ambitions have taken a hit. For the moment, China appears to be the big winner here.
Good company, bad stock
I look at long term trends in the market and try to understand what I am missing. For example, amazon has always sold for an astronomical PE and I thought it was over-valued. However, the continued over-valuation, had me puzzled and I started reading up more on it.
Manager of Managers
Can a financial advisor manage a portfolio of active funds and consistently select outperforming managers for her clients in advance? It's definitely possible, but highly unlikely.
Check out our Global Macro Dashboard for currency, commodity, bonds and credit charts.
Good luck!