Your world at 9am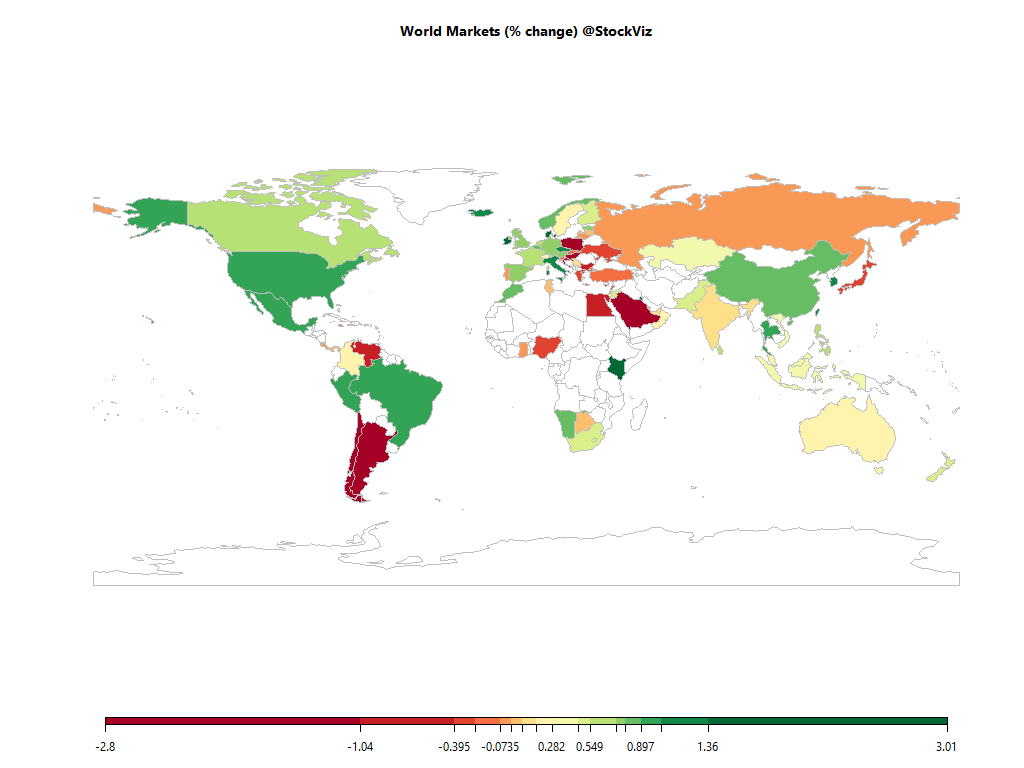 Equities
Commodities
Energy
RBOB Gasoline

-0.24%

Brent Crude Oil

-0.50%

Heating Oil

-0.22%

Ethanol

+2.65%

WTI Crude Oil

-0.46%

Natural Gas

+2.98%
Metals
Gold 100oz

+0.00%

Palladium

+0.32%

Silver 5000oz

+0.00%

Copper

+0.00%

Platinum

+0.36%
Agricultural
Cocoa

+0.00%

Coffee (Arabica)

+2.01%

Orange Juice

+2.56%

Sugar #11

+0.16%

Feeder Cattle

+1.95%

Soybeans

+0.03%

Corn

-0.71%

Cotton

+0.51%

Lean Hogs

-2.46%

Soybean Meal

+0.07%

Wheat

-0.68%

White Sugar

+0.00%

Cattle

+7.16%

Coffee (Robusta)

+0.00%

Lumber

+2.27%
Out of 43 world ETFs listed in NYSE that we track, 37 are trading above their 10-day SMA and 39 are trading above their 50-day SMA.
Must Reads
Guru Grades
Everybody is familiar with this quote from Irving Fisher, which appeared on the front cover of the New York Times on October 16th, 1929. This will live on forever because just eight trading sessions later, the Dow crashed 13.47%. The following day it fell another 11.73%.
The Size Paradox
There has long been a pervasive belief in the investment world that smaller companies perform better than larger companies. There is a certain logic to the idea; it seems sensible to believe that once a company has become large, it must have more limited opportunities to grow.
Opinion | The big muddle over India's middle class
The country's potential as a consumer market has been high on hype since the 1990s. The reality is that it will take a long haul for the middle class to gobble great quantities of goods
Opinion | Putting on the squeeze won't tame India's twin crises
The finance industry is in turmoil. Tax collections have hit stall speed. India's credit and fiscal crises are joined at the hip. Consider the $13 billion in past fees that the government is asking from telecom operators.
Check out our Global Macro Dashboard for currency, commodity, bonds and credit charts.
Good luck!