Your world at 9am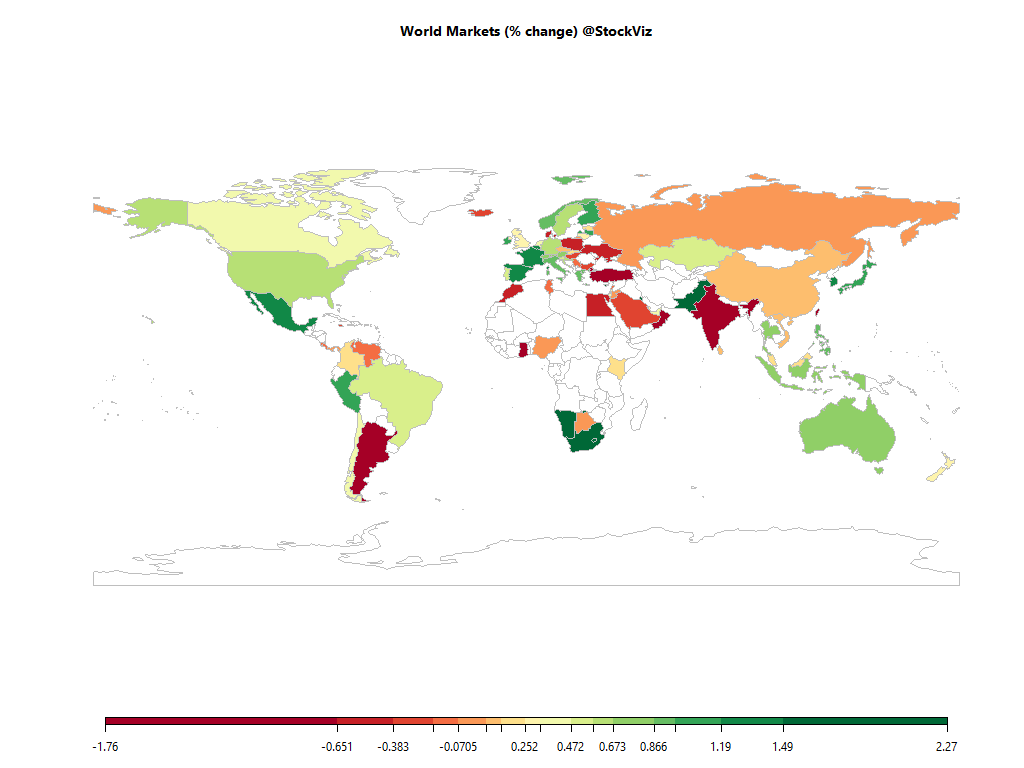 Equities
Commodities
Energy
Heating Oil

+0.35%

Natural Gas

-0.41%

RBOB Gasoline

-0.29%

Ethanol

+0.00%

Brent Crude Oil

+0.47%

WTI Crude Oil

+0.49%
Metals
Silver 5000oz

+0.00%

Platinum

-0.42%

Copper

-0.10%

Palladium

-0.17%

Gold 100oz

-0.05%
Agricultural
Lean Hogs

+0.00%

Soybeans

+0.62%

Cocoa

+0.00%

Sugar #11

+0.00%

Wheat

+0.00%

Cattle

+0.00%

Coffee (Arabica)

+0.00%

Corn

+0.53%

Cotton

+0.55%

Feeder Cattle

+0.00%

Soybean Meal

+0.00%

White Sugar

+0.00%

Coffee (Robusta)

+0.00%

Lumber

+0.00%

Orange Juice

+0.00%
Out of 43 world ETFs listed in NYSE that we track, 17 are trading above their 10-day SMA and 17 are trading above their 50-day SMA.
Must Reads
Low inflation is a global phenomenon with global causes
ECONOMIC MODELS say that less slack in an economy leads to more inflation. But what defines an economy's borders? As inflation-targeting took off in the 1990s, globalisation also accelerated.
Opinion | The efficiency promise of the bankruptcy code
The IBC is a reform measure that could aid our quest for faster growth if it works the way it was expected to. Let's sort out the problems that have held it back from doing exactly that
As Goes Illusion Goes The Influencer
The novice and naïve are always the last to the party. As legend goes, Cleveland house painters put down their brushes and folded up their drop cloths to day trade internet stocks just as the dot.com bubble was peaking.
Check out our Global Macro Dashboard for currency, commodity, bonds and credit charts.
Good luck!