Your world at 9am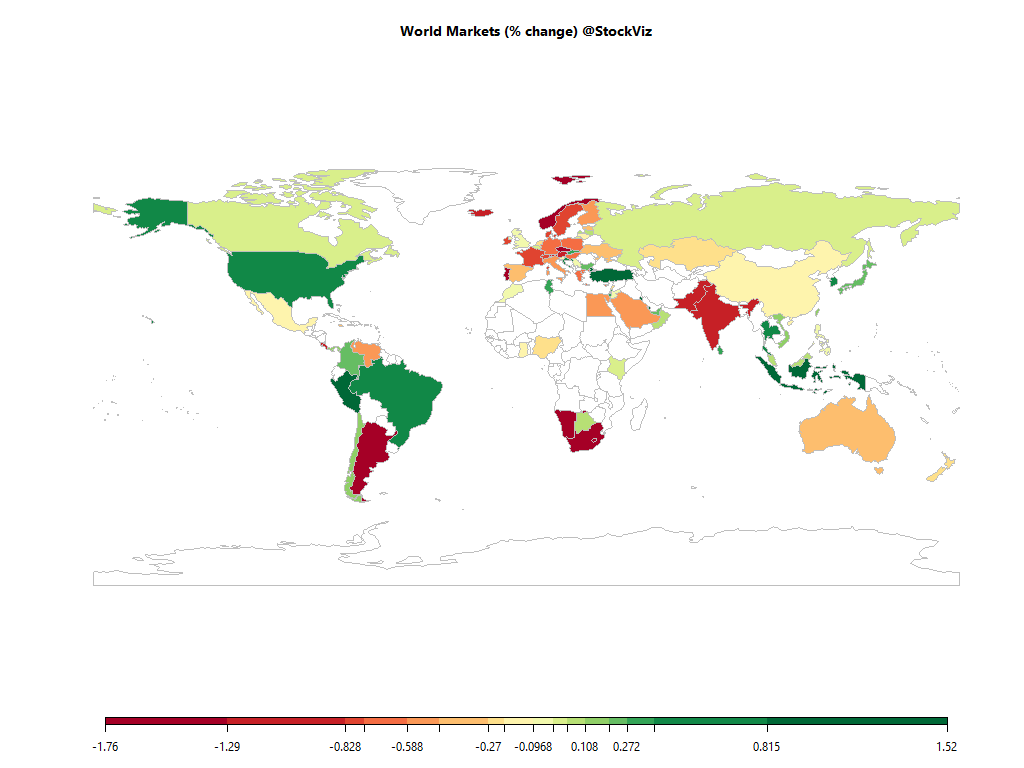 Equities
Commodities
Energy
RBOB Gasoline

+0.20%

Natural Gas

+0.36%

WTI Crude Oil

+0.00%

Brent Crude Oil

-0.08%

Ethanol

+0.00%

Heating Oil

-0.12%
Metals
Gold 100oz

+0.00%

Palladium

+0.50%

Silver 5000oz

+0.00%

Copper

+0.00%

Platinum

+0.55%
Agricultural
Sugar #11

+0.00%

White Sugar

+0.00%

Cattle

+0.00%

Cotton

+0.00%

Wheat

+0.26%

Lumber

+0.00%

Soybean Meal

-0.03%

Cocoa

+0.00%

Coffee (Arabica)

+0.00%

Coffee (Robusta)

+0.00%

Corn

-0.13%

Feeder Cattle

+0.00%

Lean Hogs

+0.00%

Orange Juice

+0.00%

Soybeans

+0.00%
Out of 43 world ETFs listed in NYSE that we track, 7 are trading above their 10-day SMA and 26 are trading above their 50-day SMA.
Must Reads
Neither, and New: Lessons from Uber and Vision Fund
The first time I wrote about Uber was in June, 2014. The Wall Street Journal had posted a column entitled Uber's $18.2B Valuation is a Head Scratcher, which led to an easy rejoinder: Why Uber is Worth $18.2 Billion. Given that Uber is today worth $53.
A year since IL&FS defaults, crisis deepens for real estate-focused NBFCs
Bengaluru: Exactly a year after a series of defaults by Infrastructure Leasing & Financial Services (IL&FS) led to drying up of funding sources for many non-banking lenders, the crisis has deepened for real estate focused non-banking financial companies (NBFCs) due to persistent liquidity and repaym
Are high-rises also high cost?
A flat on the 30th floor is a tempting one for home owners — you get great views, and no dust. It is intuitive to think that high-rise construction could mean lower cost in metros where land prices are exorbitantly high.
Check out our Global Macro Dashboard for currency, commodity, bonds and credit charts.
Good luck!