Your world at 9am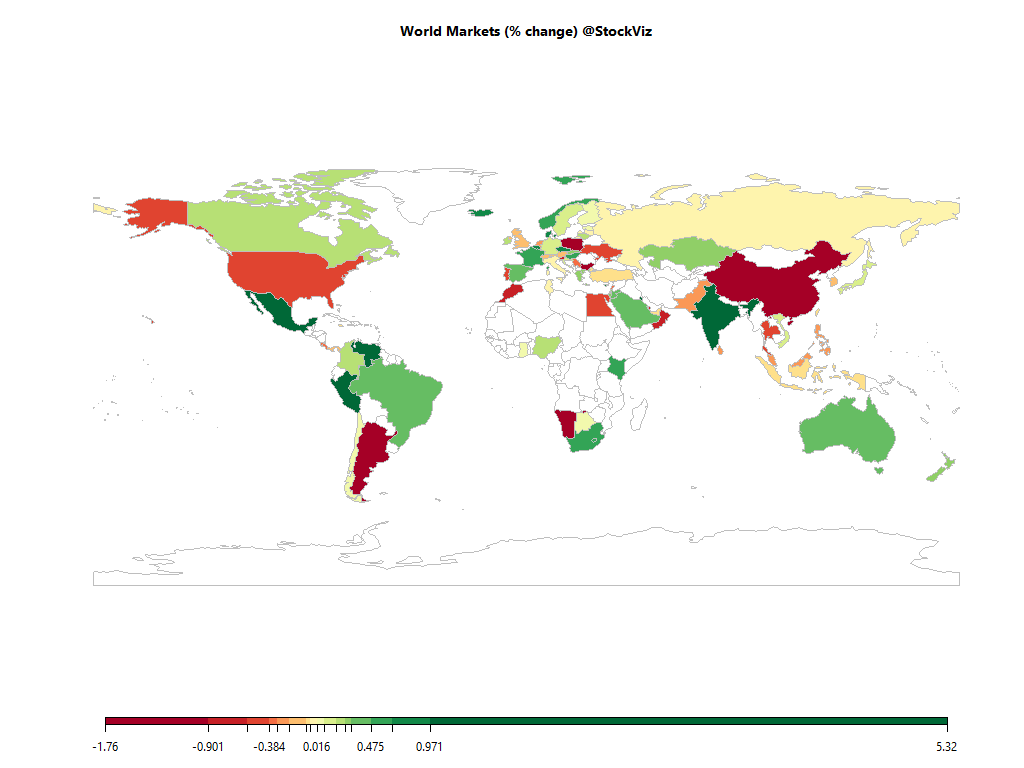 Equities
Commodities
Energy
Ethanol

-0.58%

Heating Oil

+1.01%

Brent Crude Oil

+1.00%

RBOB Gasoline

+0.50%

Natural Gas

-0.95%

WTI Crude Oil

+1.00%
Metals
Palladium

+0.82%

Platinum

+1.64%

Gold 100oz

+0.78%

Silver 5000oz

+2.83%

Copper

-0.39%
Agricultural
Cattle

+0.00%

Corn

+0.54%

Lean Hogs

-1.30%

Soybean Meal

+0.52%

Sugar #11

+0.27%

Coffee (Robusta)

+0.00%

Orange Juice

+1.01%

Soybeans

+0.79%

White Sugar

+0.00%

Cocoa

+0.00%

Coffee (Arabica)

-0.46%

Cotton

+0.00%

Feeder Cattle

+0.20%

Lumber

+1.37%

Wheat

+0.31%
Out of 43 world ETFs listed in NYSE that we track, 20 are trading above their 10-day SMA and 30 are trading above their 50-day SMA.
Must Reads
Government not to cut expenditure this year: Finance Minister Sitharaman
1 min read .
Pessimists have it better
We live in a world that is awash in self-help and motivation books. You know, the kind of book that tells you that flying is easy. All you have to do is fall and miss the ground (with apologies to Douglas Adams).
Tax cut seen making domestic firms more competitive globally
The cut in corporate tax rates on Friday will play a major role in reviving economic growth, which slumped to 5% in the June quarter, besides improving the investment climate and pushing private sector capex, said industry leaders.
Is WeWork A Fraud?
Your recent article on WeWork has some inaccuracies when it comes to Business Insider. I politely request that you update your article accordingly. Henry Blodget has no close relationship with the folks at We. More to the point, Henry has never attended one of those retreats.
Check out our Global Macro Dashboard for currency, commodity, bonds and credit charts.
Good luck!