Your world at 9am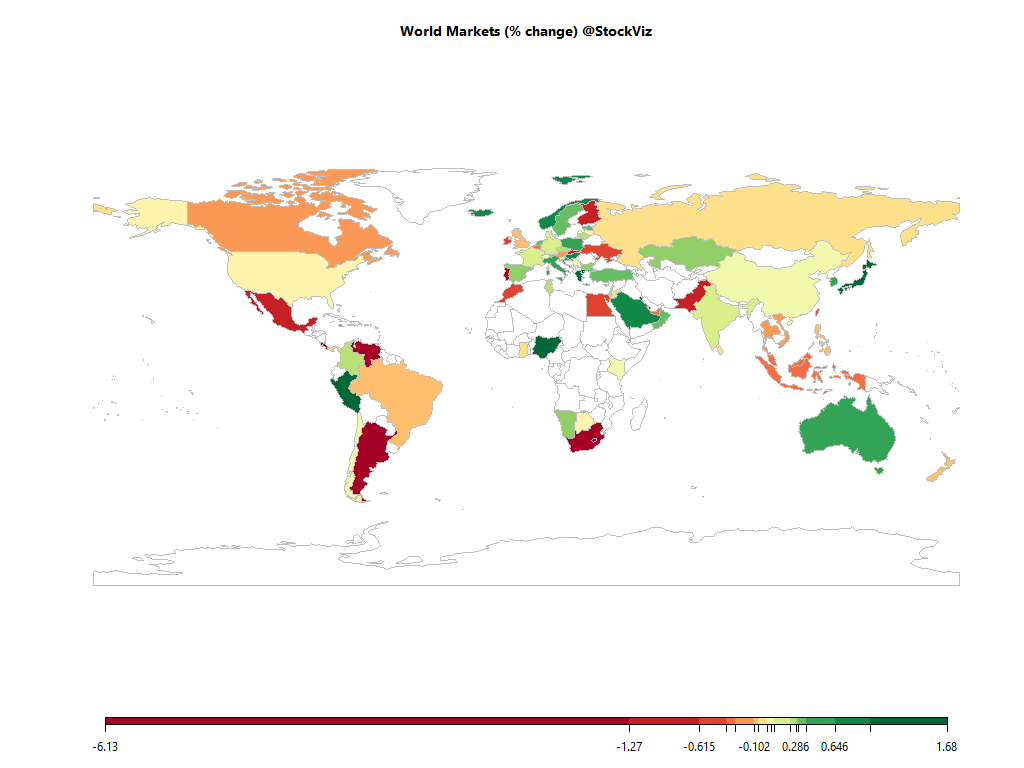 Equities
Commodities
Energy
Brent Crude Oil

+0.13%

Ethanol

+0.00%

Heating Oil

+0.02%

Natural Gas

-0.30%

RBOB Gasoline

+0.11%

WTI Crude Oil

+0.14%
Metals
Gold 100oz

+0.00%

Platinum

-0.37%

Copper

+0.00%

Palladium

-0.14%

Silver 5000oz

+0.00%
Agricultural
Coffee (Robusta)

+0.00%

Feeder Cattle

+0.00%

Orange Juice

+0.00%

Sugar #11

+0.00%

Cotton

-0.44%

Lumber

+0.00%

Soybean Meal

+0.14%

Cocoa

+0.00%

Corn

-0.07%

Soybeans

+0.03%

White Sugar

+0.00%

Cattle

+0.00%

Coffee (Arabica)

+0.00%

Lean Hogs

+0.00%

Wheat

-0.56%
Out of 43 world ETFs listed in NYSE that we track, 30 are trading above their 10-day SMA and 33 are trading above their 50-day SMA.
Must Reads
A self-inflicted economic slowdown
One of the visitors to pay a courtesy call on Prime Minister Narendra Modi after his re-election this summer was a former Secretary to the Government of India holding a high-profile constitutional office.
Business is the only area of human activity where you get paid to change your mind
In 1891, a 29-year-old man moved from Philadelphia to Chicago intending to start a business. With $32 to his name, he began by selling scouring soap. Hoping to boost sales, he gave away small packets of baking powder with every purchase.
Austerity for growth
This letter is not about what you should do next but about what you should not. You should not launch a fiscal stimulus. (Representational image) Dear Finance Minister, Like I did when I took over as governor of the Reserve Bank of India (RBI), you are going through baptism by fire.
Opinion | Yes Bank torn between past errors and tech savior hopes
India's fragile financial system is swinging between despair and hope. Two separate incidents — both featuring the lender Yes Bank Ltd. — recently underscored the drag of past underwriting follies as well as the lift from a digital reset.
Check out our Global Macro Dashboard for currency, commodity, bonds and credit charts.
Good luck!