Your world at 9am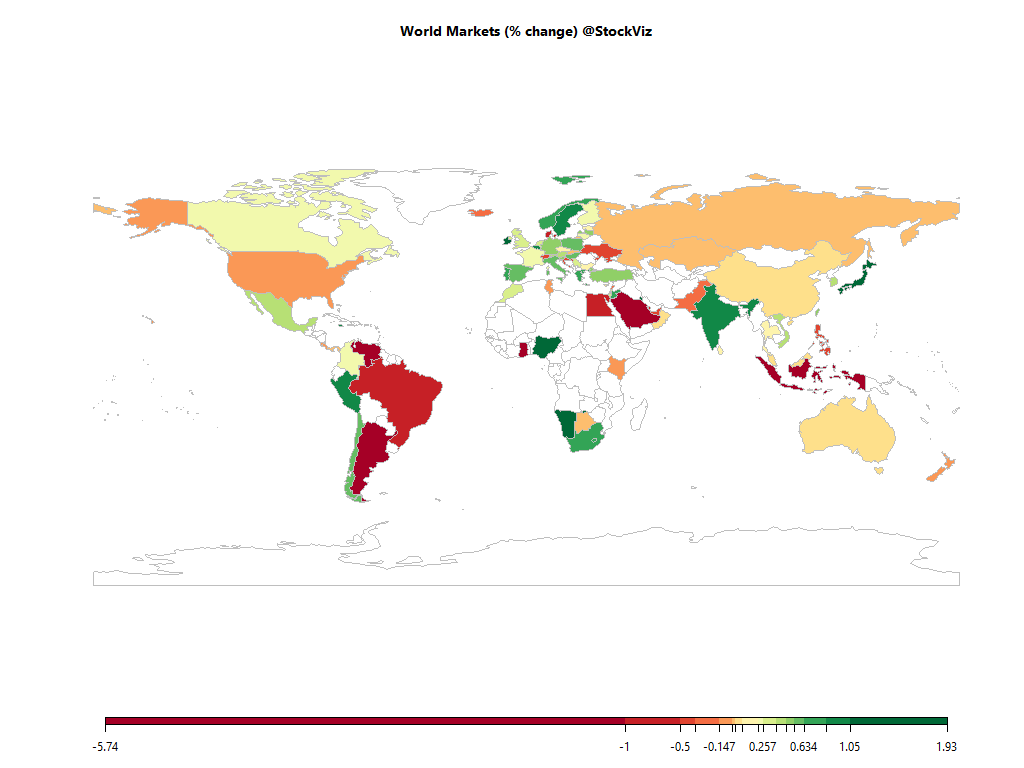 Equities
Commodities
Energy
Ethanol

+0.74%

Natural Gas

+1.76%

RBOB Gasoline

+8.60%

Heating Oil

+7.42%

Brent Crude Oil

+10.11%

WTI Crude Oil

+8.93%
Metals
Copper

-1.06%

Platinum

+0.26%

Silver 5000oz

+0.00%

Gold 100oz

+1.07%

Palladium

+0.02%
Agricultural
Cocoa

+0.00%

Coffee (Arabica)

-0.85%

Feeder Cattle

-0.44%

Soybean Meal

-0.30%

Sugar #11

+1.68%

White Sugar

+0.00%

Coffee (Robusta)

+0.00%

Corn

+0.34%

Lumber

+2.44%

Soybeans

-0.22%

Cattle

-0.61%

Cotton

+0.00%

Lean Hogs

+5.58%

Orange Juice

-0.78%

Wheat

+0.05%
Out of 43 world ETFs listed in NYSE that we track, 42 are trading above their 10-day SMA and 33 are trading above their 50-day SMA.
Must Reads
The big fat PSU Bank mergers: Will they work?
There are some ideas that start out brilliant, fade away when not acted upon, then make a comeback when all else fails and are finally done to death with poor execution. The merging of public sector banks is one such idea.
Modi needs to depend on people who can explain macroeconomics to him: Subramanian Swamy
New Delhi: BJP MP Subramanian Swamy, who has often criticised the government's economic policies, believes only people with solid grounding in macroeconomics can pull the economy out of its current tailspin.
What Statistics Can and Can't Tell Us About Ourselves
Harold Eddleston, a seventy-seven-year-old from Greater Manchester, was still reeling from a cancer diagnosis he had been given that week when, on a Saturday morning in February, 1998, he received the worst possible news.
Tata, Vedanta mining leases end in March; Govt to reject leases of many firms
New Delhi: In a setback for the mining industry, the government is set to reject a proposal to extend non-captive mining leases of companies that are expiring after completing 50 year period in March, 2020.
Immutable Truths and Arguing Fools
There are a few things that are so obviously true, and true for everyone, that no one argues about them. But most stuff isn't black or white.
Check out our Global Macro Dashboard for currency, commodity, bonds and credit charts.
Good luck!