Your world at 9am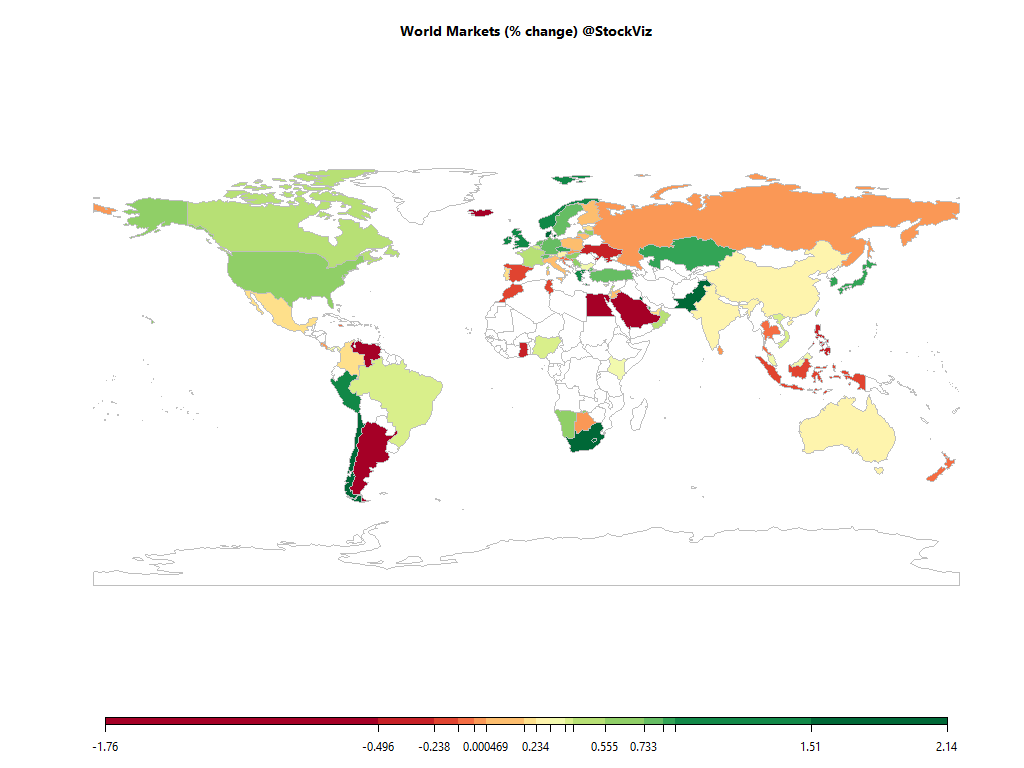 Equities
Commodities
Energy
Ethanol

+0.00%

RBOB Gasoline

+0.47%

Natural Gas

-0.47%

Brent Crude Oil

+0.71%

Heating Oil

+0.55%

WTI Crude Oil

+0.84%
Metals
Copper

+0.75%

Palladium

+1.00%

Gold 100oz

+0.00%

Silver 5000oz

+0.00%

Platinum

+0.72%
Agricultural
Coffee (Arabica)

+0.00%

Feeder Cattle

+0.00%

Lumber

+0.00%

Orange Juice

+0.00%

Cattle

+0.00%

Coffee (Robusta)

+0.00%

Cotton

+0.05%

Lean Hogs

+0.00%

Soybeans

+0.00%

Wheat

+0.00%

Cocoa

+0.00%

Corn

+0.00%

Soybean Meal

+0.00%

Sugar #11

+0.00%

White Sugar

+0.00%
Out of 43 world ETFs listed in NYSE that we track, 40 are trading above their 10-day SMA and 26 are trading above their 50-day SMA.
Must Reads
A Story of Stories
This is the fourth post in a series. If you're new to the series, visit the series home page for a full table of contents. In the last chapter, we met the human giant.
Value Investing's Heady Days Aren't Coming Back, Study Says
Value investing isn't making a comeback any time soon, according to a pair of accounting professors from New York University and the University of Calgary.
The Financial Turing Test
Today, I have a game for you.  Imagine you meet someone new who claims to be a "financial expert." If you could only ask them one question to determine if they are legit, what would you ask?  I call this the Financial Turing Test.
Check out our Global Macro Dashboard for currency, commodity, bonds and credit charts.
Good luck!