Your world at 9am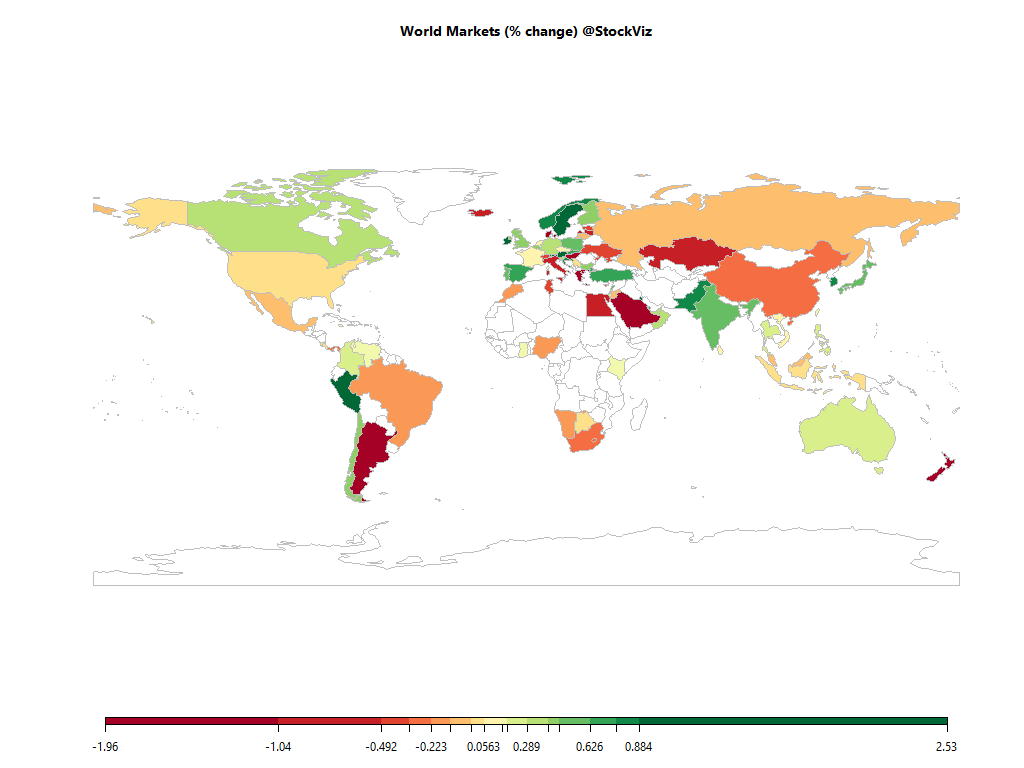 Equities
Commodities
Energy
Brent Crude Oil

+0.63%

Natural Gas

+0.23%

RBOB Gasoline

+1.01%

WTI Crude Oil

+0.78%

Ethanol

+0.00%

Heating Oil

+0.50%
Metals
Copper

-0.36%

Palladium

+0.16%

Gold 100oz

-0.01%

Platinum

+0.20%

Silver 5000oz

+0.00%
Agricultural
Cattle

+0.00%

Corn

+0.36%

Cotton

+0.00%

Lean Hogs

+0.00%

Cocoa

+0.00%

Feeder Cattle

+0.00%

Soybeans

+0.00%

White Sugar

+0.00%

Coffee (Robusta)

+0.00%

Orange Juice

+0.00%

Soybean Meal

+0.00%

Sugar #11

+0.00%

Wheat

+0.00%

Coffee (Arabica)

+0.00%

Lumber

+0.00%
Out of 43 world ETFs listed in NYSE that we track, 41 are trading above their 10-day SMA and 24 are trading above their 50-day SMA.
Must Reads
Opinion | Incrementalism could result in the boiling frog syndrome
The surreal drop in automobile sales in August is highly misleading. It is unlikely that passenger car demand will drop in any month by 41% without an extraordinary event precipitating it. Nor will two-wheelers drop by 22%, and commercial vehicles by 39% year-on-year.
Check out our Global Macro Dashboard for currency, commodity, bonds and credit charts.
Good luck!