Your world at 9am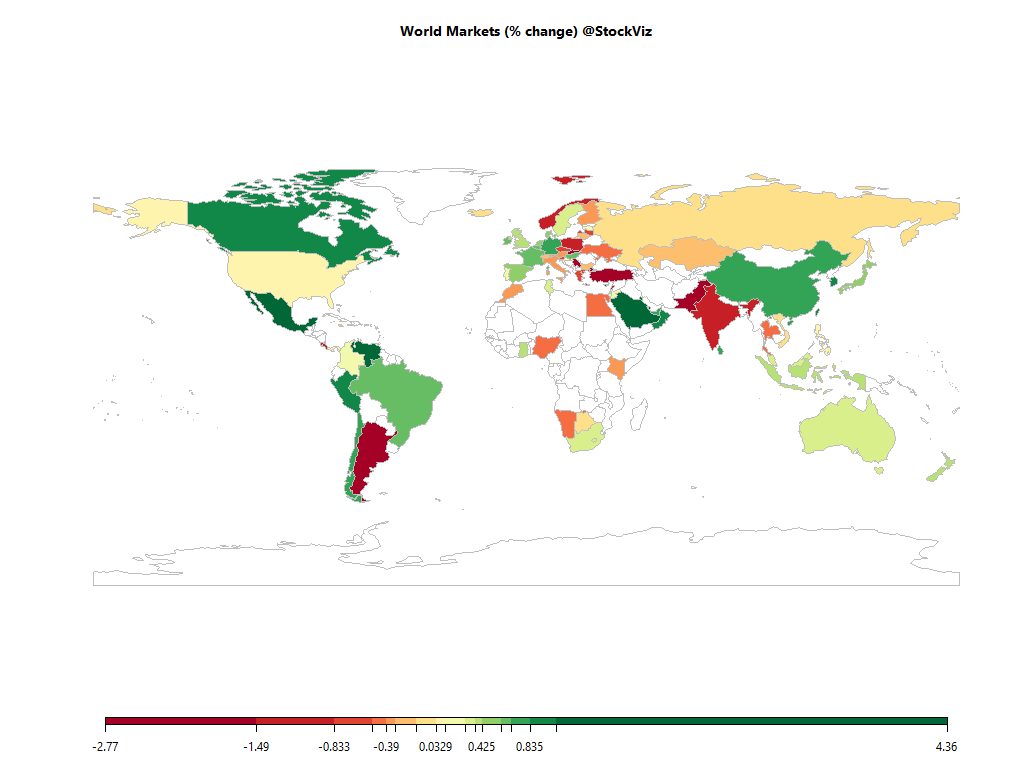 Equities
Commodities
Energy
Brent Crude Oil

+2.77%

Heating Oil

+1.79%

RBOB Gasoline

+1.98%

Ethanol

+0.00%

Natural Gas

+0.82%

WTI Crude Oil

+2.99%
Metals
Palladium

+0.42%

Copper

+0.00%

Gold 100oz

-0.56%

Platinum

-0.52%

Silver 5000oz

+0.00%
Agricultural
Coffee (Robusta)

+0.00%

Corn

+0.00%

Cotton

+0.61%

Wheat

+0.05%

White Sugar

+0.00%

Orange Juice

+0.00%

Cocoa

+0.00%

Feeder Cattle

+0.00%

Lumber

+0.00%

Soybeans

+0.00%

Cattle

+0.00%

Coffee (Arabica)

+0.00%

Lean Hogs

+0.00%

Soybean Meal

+0.07%

Sugar #11

+0.00%
Out of 43 world ETFs listed in NYSE that we track, 1 are trading above their 10-day SMA and 5 are trading above their 50-day SMA.
Must Reads
Opinion | Fiscal wheels must also roll in order to make monetary policy effective
The Reserve Bank of India (RBI), through four successive repo rate reductions in this calendar year, has reduced it by 110 basis points to 5.4%. So far, the economy has been slow to respond to these incremental monetary stimuli.
Rate cut of 35 bps balanced, based on data: Shaktikanta Das
Reserve Bank of India governor Shaktikanta Das on Wednesday termed the steeper 0.35 percentage point reduction in the repo rate as a "balanced" call, given the domestic and global developments. He explained that a 0.
The Second Machine Age Hits the Tipping Point
Many of the biggest ideas in technology over the past decade have centered on how people communicate, consume, transact and travel.
Check out our Global Macro Dashboard for currency, commodity, bonds and credit charts.
Good luck!