Your world at 9am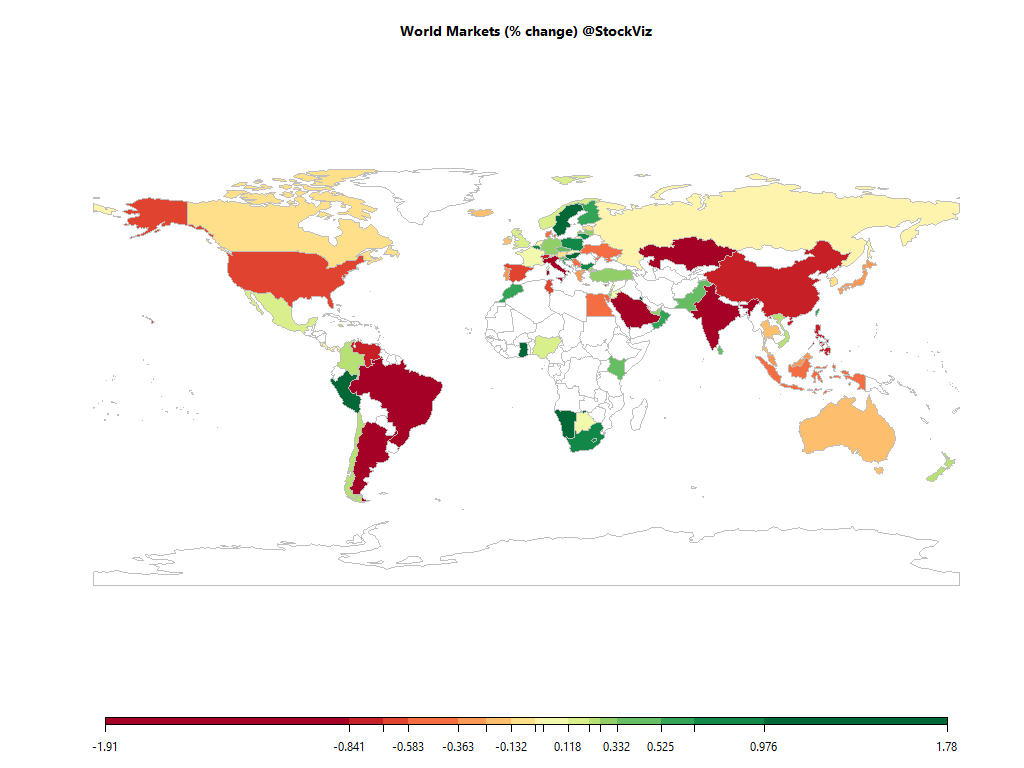 Equities
Commodities
Energy
Heating Oil

+0.76%

Natural Gas

+1.47%

WTI Crude Oil

+0.95%

Brent Crude Oil

+1.38%

Ethanol

+2.22%

RBOB Gasoline

+0.43%
Metals
Copper

-0.11%

Silver 5000oz

+0.00%

Gold 100oz

+0.00%

Palladium

+0.03%

Platinum

+0.09%
Agricultural
Wheat

-1.00%

Coffee (Arabica)

+0.52%

Lean Hogs

+1.60%

Sugar #11

-0.17%

White Sugar

+0.00%

Cocoa

+0.00%

Coffee (Robusta)

+0.00%

Cotton

+2.20%

Feeder Cattle

+0.47%

Orange Juice

+3.47%

Soybean Meal

-0.77%

Soybeans

-0.69%

Cattle

+0.26%

Corn

-1.51%

Lumber

+5.83%
Out of 43 world ETFs listed in NYSE that we track, 20 are trading above their 10-day SMA and 38 are trading above their 50-day SMA.
Must Reads
Most of the World's Companies Are Duds, Stock Picker Says
(Bloomberg) — Two years ago, an Arizona State University professor made waves with a study showing all the wealth created by U.S. stocks is the result of gains in a weirdly small group of companies. Now he's back with an update that shows the situation is no cheerier in the rest of the world.
Agriculture Department buries studies showing dangers of climate change
President Donald Trump and Agriculture Secretary Sonny Perdue have both expressed skepticism about climate change and appear to have suppressed research efforts on the topic.
Check out our Global Macro Dashboard for currency, commodity, bonds and credit charts.
Good luck!