Your world at 9am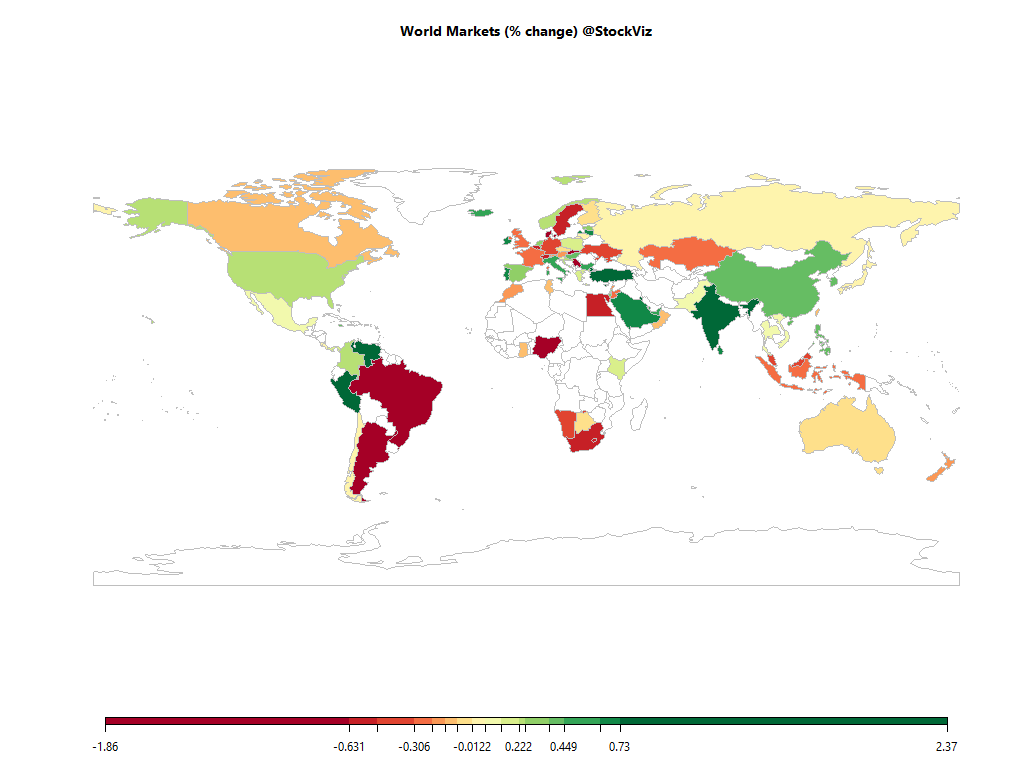 Equities
Commodities
Energy
Ethanol

+0.00%

Heating Oil

+0.20%

RBOB Gasoline

+0.37%

Brent Crude Oil

+0.50%

Natural Gas

-0.41%

WTI Crude Oil

+0.53%
Metals
Gold 100oz

+0.21%

Silver 5000oz

+0.00%

Copper

+0.00%

Platinum

-0.23%

Palladium

-0.40%
Agricultural
Feeder Cattle

+0.00%

Sugar #11

+0.00%

Wheat

-0.23%

Cattle

+0.00%

Corn

+0.17%

Lean Hogs

+0.00%

Cocoa

+0.00%

Coffee (Arabica)

+0.00%

Coffee (Robusta)

+0.00%

Cotton

+0.52%

Lumber

+0.00%

White Sugar

+0.00%

Orange Juice

+0.00%

Soybean Meal

+0.00%

Soybeans

+0.00%
Out of 43 world ETFs listed in NYSE that we track, 23 are trading above their 10-day SMA and 39 are trading above their 50-day SMA.
Must Reads
Shopify and the Power of Platforms
While I am (rightfully) teased about how often I discuss Aggregation Theory, there is a method to my madness, particularly over the last year: more and more attention is being paid to the power wielded by Aggregators like Google and Facebook, but to my mind the language is all wrong.
India is declaring millions of its citizens to be foreigners
IT IS HOTTER than Prague. It does not have the Czech capital's cobbled squares or narrow streets but instead tin-roofed houses and paddies hemmed with palms and mango trees. Yet Franz Kafka would have felt quite at home in Assam.
Opinion: Here's more proof that investing in emerging-market stocks is a bad idea
Year after year, Wall Street and investment advisers continue to assert that emerging markets are a good investment. Well, it certainly hasn't been the place to be over the past decade. Since the last bear market bottom in 2008-2009, the iShares MSCI Emerging Markets Index ETF EEM, -0.
Check out our Global Macro Dashboard for currency, commodity, bonds and credit charts.
Good luck!