Your world at 9am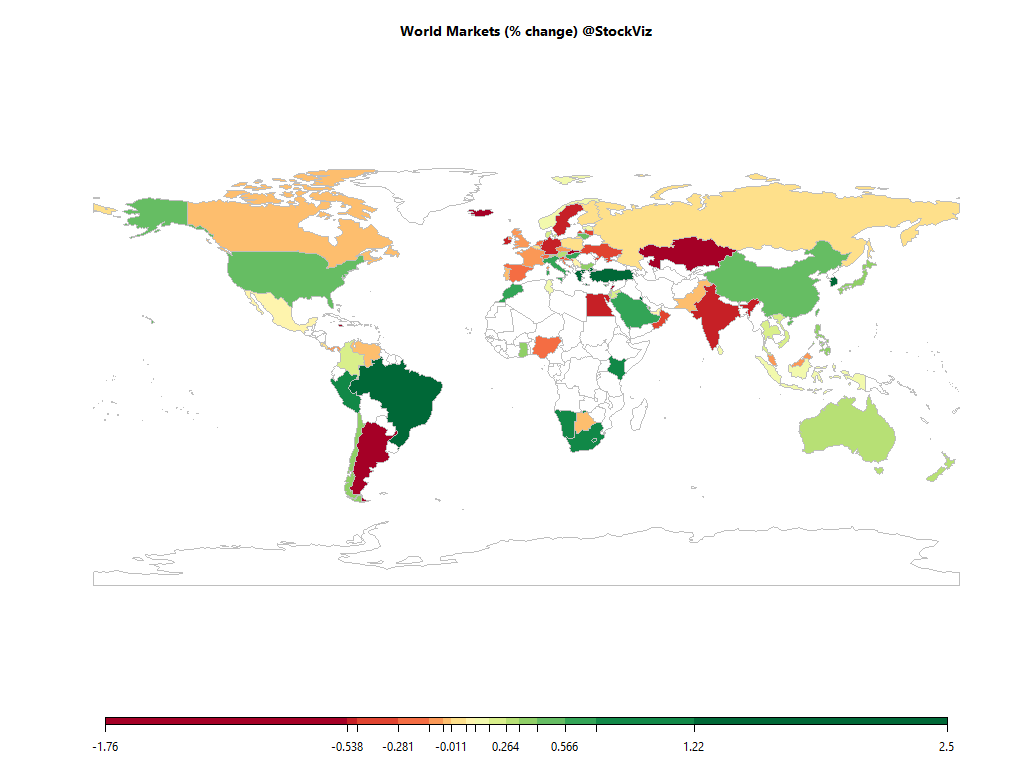 Equities
Commodities
Energy
Natural Gas

+0.25%

RBOB Gasoline

+1.36%

Ethanol

+0.00%

Brent Crude Oil

+0.25%

Heating Oil

+0.70%

WTI Crude Oil

+0.46%
Metals
Gold 100oz

+0.00%

Platinum

+0.18%

Copper

+0.00%

Palladium

+0.32%

Silver 5000oz

+0.38%
Agricultural
Cattle

+0.00%

Coffee (Arabica)

+0.00%

Corn

-0.23%

Cotton

+0.14%

Lean Hogs

+0.00%

Orange Juice

+0.00%

Soybeans

+0.11%

Coffee (Robusta)

+0.00%

Sugar #11

+0.00%

Cocoa

+0.00%

Feeder Cattle

+0.00%

Soybean Meal

+0.00%

Wheat

+0.00%

Lumber

+0.00%

White Sugar

+0.00%
Out of 43 world ETFs listed in NYSE that we track, 22 are trading above their 10-day SMA and 39 are trading above their 50-day SMA.
Must Reads
Buyback tax: gap fixed or anomaly made worse?
In the past three fiscal years, Indian companies bought back shares at an annual average rate of ₹47,800 crore. In the ten years before that, buybacks were far less popular, averaging about ₹4,100 crore per year.
1,701 NBFC licences cancelled in FY19 as RBI cracks the whip
Mumbai: The Reserve Bank of India (RBI) cancelled licences of 1,701 non-banking financial companies (NBFCs) in the year ended 31 March for failing to meet minimum capital requirements, according to data compiled by Mint.
Why Quant Strategies Are Struggling
Topsy-turvy times aren't a good fit for math-based models.
Why FPI tax tangle is troubling investors, explained
They say when it rains, it pours. No, I'm not talking about the deluge which takes down Mumbai every other day during the monsoons. I'm talking about the series of challenges that have hit India's capital market in the last few months.
Decoding Budget sops for NPS and MF investors
The Budget has fully exempted from tax the portion of the NPS corpus that the subscriber can withdraw on retirement.
Check out our Global Macro Dashboard for currency, commodity, bonds and credit charts.
Good luck!