Your world at 9am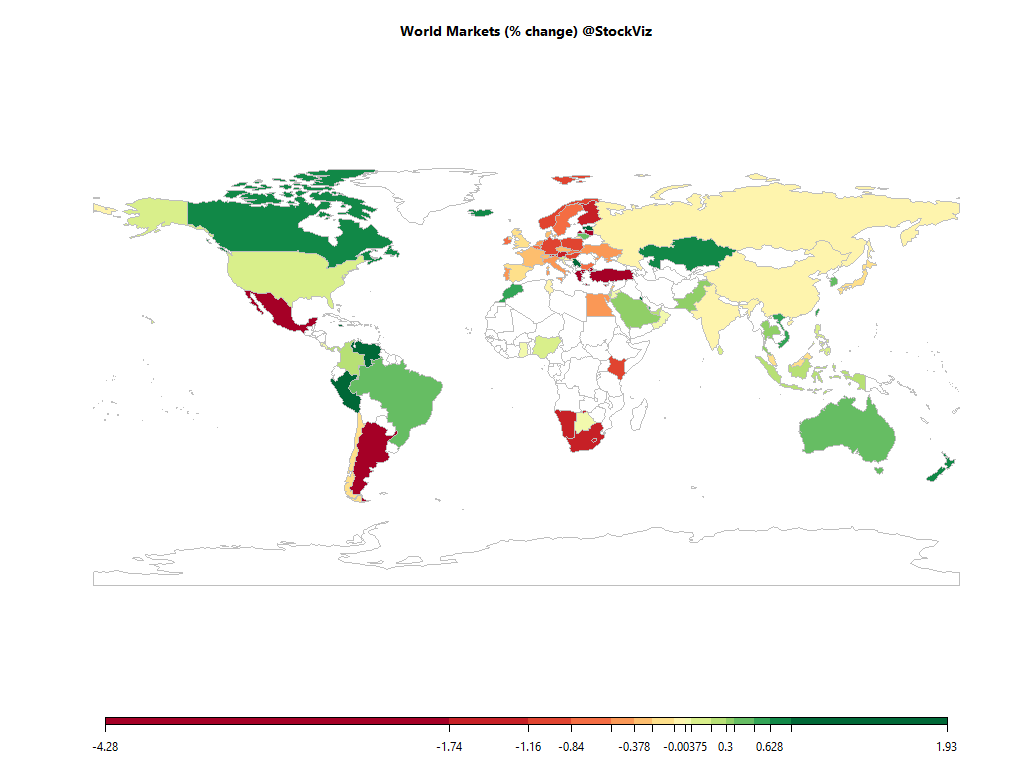 Equities
Commodities
Energy
Heating Oil

+0.48%

Natural Gas

+0.00%

RBOB Gasoline

+0.25%

Ethanol

-1.48%

WTI Crude Oil

+1.40%

Brent Crude Oil

+0.97%
Metals
Gold 100oz

+0.00%

Silver 5000oz

-0.45%

Copper

+0.21%

Palladium

+0.11%

Platinum

-0.26%
Agricultural
Cocoa

+0.00%

Soybeans

+0.20%

Coffee (Arabica)

+0.00%

Coffee (Robusta)

+0.00%

Cotton

+0.25%

Feeder Cattle

+0.00%

Lean Hogs

+0.00%

Orange Juice

+0.00%

Soybean Meal

+0.00%

White Sugar

+0.00%

Cattle

+0.00%

Corn

-0.41%

Lumber

+0.00%

Sugar #11

+0.00%

Wheat

+0.00%
Out of 43 world ETFs listed in NYSE that we track, 27 are trading above their 10-day SMA and 39 are trading above their 50-day SMA.
Must Reads
Inseparable Pairs
Hundreds of books and movies have depicted World War II. Eugene Sledge, a Marine who fought on Okinawa and Peleliu, says almost all of them ignore one of the most important stories of the war: how hard it was to keep soldiers stocked with ammunition. U.S.
Luxury realty braces for impact from higher taxes on ultra-rich
MUMBAI: The long slump in luxury home sales, already weighed down by a crackdown on black money, may extend further into this year and the next, as higher tax on top income earners is likely to discourage buyers, say property developers.
Opinion | The mystery of financial cycles and business cycles in India
One of the most important policy lessons in recent years is that economic stability is no guarantee for financial stability. A country with low inflation, steady growth and a reasonable current account deficit can still experience financial stress.
Unsweet tidings
For a company that has been synonymous with UP's sugar industry — and whose 12 out of 14 mills were set up in a short time span from 2003 to 2007 — its going under will be nothing short of cataclysmic.
A damp squib for rural India
Rajalakshmi Nirmal Disappointing. That's the one word the stressed farm sector has for the Budget. Given the parched lands across the country, the Budget was expected to come up with measures to address the severe water crisis.
Why did FPIs spook market on additional surcharge?
The benchmark indices fell by record numbers on Monday. The Nifty 50 lost the most in about eight months, while the Sensex 30 lost the most in four years.
Check out our Global Macro Dashboard for currency, commodity, bonds and credit charts.
Good luck!